Erin Krakow Promises Music, Babies, And Romance Ahead On When Calls The Heart Season 10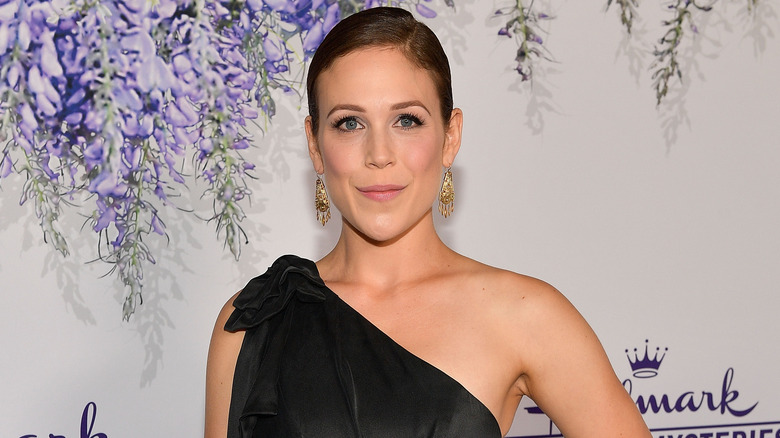 Matt Winkelmeyer/Getty Images
"When Calls The Heart" fans have been through quite a bit with this hit Hallmark series since it first premiered back in 2014. But, it seems as the show approaches its tenth season, viewers are really in for an exciting time. Among the many "When Calls The Heart" stars who are returning for Season 10 is Erin Krakow, who plays the series' leading lady, Elizabeth, as well as acting as an executive producer. There's no better person than Krakow to tell us what's forthcoming for this season, and it's clear from her recent interview with Entertainment Tonight that she's excited about the upcoming season. 
The series, based on a book series of the same name, has been a huge success for the Hallmark Channel, and the tenth season, which premieres later this month, will include the show's 100th episode. The first episode of Season 10 is titled "Carpe Diem," and while the beloved characters of this series will be seizing the day, Krakow believes fans will want to seize this season. And, you may want to hold onto your hats; the star calls this season "a roller-coaster."
What's coming this season on 'When Calls The Heart?'
We're all wondering what exactly will transpire this season in Hope Valley. Yet, there are some things we know we're expecting –– like the next steps of Elizabeth's engagement to Lucas, played by Chris McNally. There are few things Hallmark does better than romance, so we're not surprised to hear that things will be heating up in preparation for the wedding. "There is cake tasting and invitations and, you know, talk of dress designs," Krakow mentioned to Entertainment Tonight of her character's upcoming nuptials. Fans will see the couple throughout the planning process.
Still, some imminent wedding planning doesn't mean that this season will bring only wedding bells and smooth sailing. Krakow hinted that things may not be easy for Elizabeth and Lucas in Season 10. "Elizabeth goes through it this season," the actor explained. "She has some emotional hurdles that she has to overcome. Her kid is growing up. Little Jack has all of these questions now about his father and that is a new challenge for Elizabeth. She has a lot on her plate. She is juggling a lot." As for Elizabeth's hubby-to-be, change is coming and it might be a little tricky. She added that when it comes to this season, "We've got some big romance beats, jaw-dropping beats there."
Erin Krakow calls this season a fun roller-coaster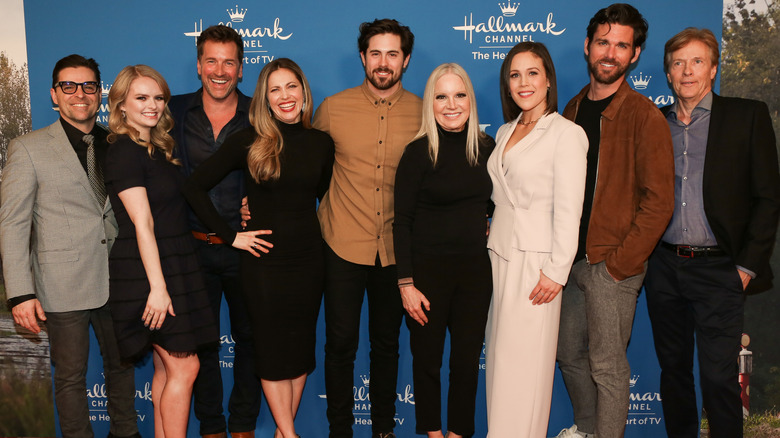 Paul Archuleta/Getty Images
As for the OMG moments, this season will bring some serious drama. "There's a bit of a life-or-death situation. It gets a little dicey for a second," Krakow told Entertainment Tonight, but she was willing to spoil that no one loses their life. Phew –– that was a close one. It seems, though, that there will be questionable moments abound, as well as plenty more excitement in the upcoming episodes. "Season 10 is packed." The star added, "We are bringing in lots of exciting guest stars. [We] don't know if they are good guys or bad guys. We have family visits . . . There's some singing. There's a tourist destination — this hot springs in town. There's a lot of romance. There's a new baby. It's a momentous season."
Now if that doesn't have us excited, we don't know what will. As for Krakow? She's looking forward to it as well, noting, "I have such a memory of being on set in [S]eason 1 and wrapping up the season and we were talking as a cast about where we thought the show could go. And the fact that we are here celebrating the premiere of [S]eason 10, it's remarkable. I am so grateful." As are we. You can catch the Season 10 premiere of "When Calls the Heart" on July 30 on the Hallmark Channel.