The Deeply Personal Reasons Ivanka Trump Converted To Judaism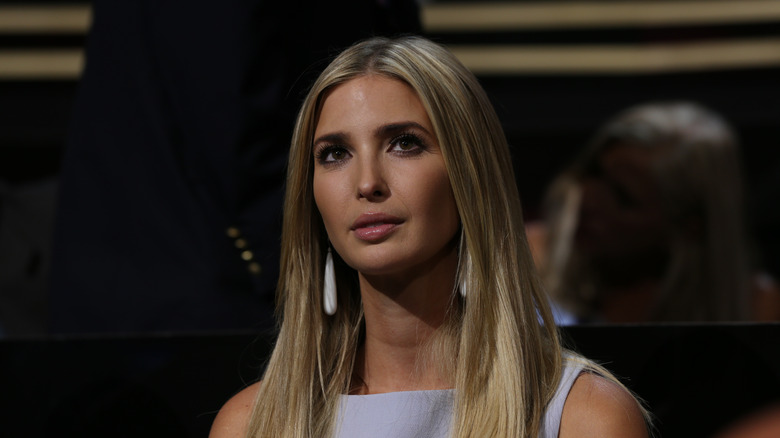 mark reinstein/Shutterstock
Former first daughter and presidential adviser Ivanka Trump is used to being in the spotlight. Despite this, Trump is known to keep mum about one particular subject: her religion. Trump practices Orthodox Judaism and told Vogue in 2015, "I always shied away from it being a public conversation because it's such a personal thing." However, Trump was not born into this faith and was raised as a Presbyterian. She converted to Judaism in 2009 when she got engaged to her husband, Jared Kushner, who comes from a Jewish family. 
Details of Trump's conversion have been kept out of the media, but CNN did report it was led by a rabbi based in New York's Upper East Side. With that said, Trump has talked about how special Orthodox Judaism is to her. Speaking to Vogue, she said, "It's been such a great life decision for me. I am very modern, but I'm also a very traditional person, and I think that's an interesting juxtaposition in how I was raised as well. I really find that with Judaism, it creates an amazing blueprint for family connectivity." 
Trump and Kushner explained to the publication that, in accordance with the Sabbath, they do not use their phones over the weekend. Kushner also revealed that Trump cooks for them during this time. While the couple appear to be united by their faith, this wasn't always the case.
Ivanka Trump and Jared Kushner briefly broke up over religious differences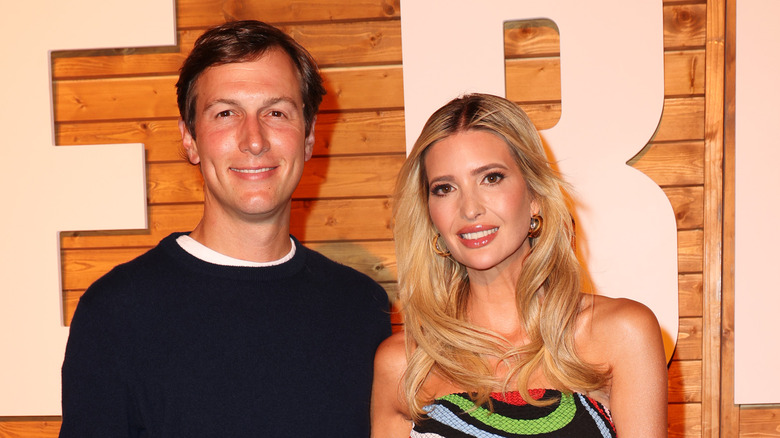 Alexander Tamargo/Getty Images
Ivanka Trump and Jared Kushner tied the knot in 2009 at the Trump National Golf Course in New Jersey. The pair had been dating since 2007. However, before walking down the aisle, Kushner broke up with his girlfriend for a surprising reason. In 2022, Kushner published "Breaking History: A White House Memoir," where he revealed details about his early relationship with his wife. In it, he wrote (via The Times of Israel), "When I realized that I was falling in love with Ivanka, I grew concerned about our different religions. As hard and painful as it was, I broke up with her."
This parallels what was written in the 2019 book about Kushner and Trump titled "Kushner, Inc." Author Vicky Ward alleged that Kushner's parents, Charles and Seryl Kushner, disapproved of their son's relationship with Trump and influenced the split. Per The Jerusalem Post, Ward wrote, "Seryl and Charlie were dismayed at the idea of their son marrying outside the faith ... Charlie and Seryl refused to even meet Ivanka." 
A few months later, the couple reconciled, but when Trump decided to convert from Christianity to Orthodox Judaism, it was anything but easy. A source told Ward, "Charlie wanted to test Ivanka's devotion to his son and her future life, so he made her conversion as challenging as possible." Meanwhile, Trump's father, Donald Trump, is said to have questioned the conversion but quickly came to terms with it.
Ivanka Trump's sister-in-law also converted to Judaism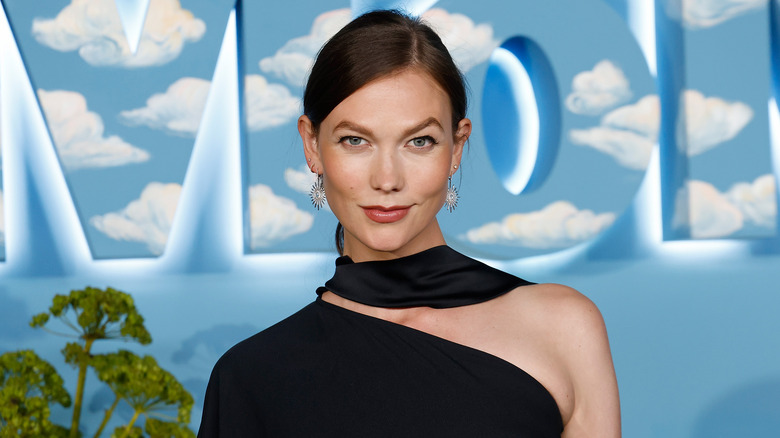 Taylor Hill/Getty Images
In her 2015 interview with Vogue, Ivanka Trump emphasized the role Orthodox Judaism has in her family life. While discussing observing the Sabbath, she said, "We don't do anything except play with each other, hang out with one another, go on walks together. Pure family." Trump's dedication to her faith is still evident, and she and her husband are often seen heading to the synagogue. She is not the only one in the Kushner family that converted to Orthodox Judaism, either.
Trump's sister-in-law, Karlie Kloss, followed in her footsteps and began practicing Judaism before she married Joshua Kushner, Jared's brother, in 2018. Like Trump, Kloss, a model, is said to have faced backlash from the Kushners for not being Jewish. According to The Jerusalem Post, Vicky Ward explained in "Kushner, Inc" that Kloss was prohibited from attending Kushner family events, and Joshua and Jared's parents reportedly did not meet Kloss until her conversion. 
Speaking of her decision to convert, Kloss told Britsh Vogue, "It was only after many years of studying and talking with my family and friends and soul searching that I made the decision to fully embrace Judaism in my life and start planning for a future with the man I chose to marry." Similarly to Trump, Kloss said that traditions like the Sabbath have changed her life for the better.