Does Ivanka Trump Get Along With Her Sister-In-Law Karlie Kloss?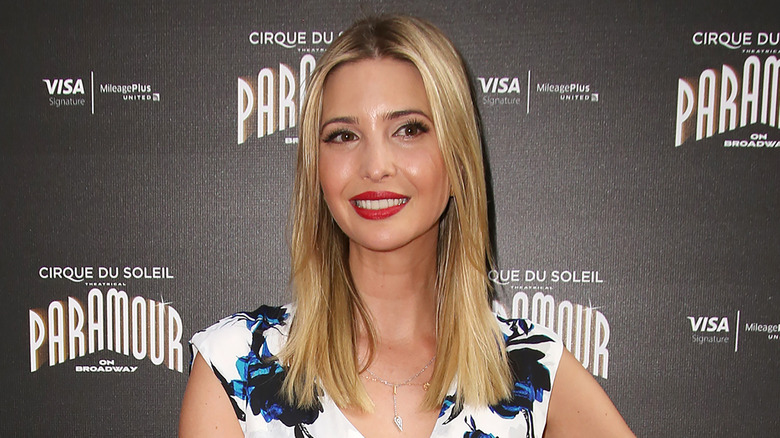 Walter Mcbride/Getty Images
Wait. Ivanka Trump and Karlie Kloss are sisters-in-law? Yes, yes they are. The daughter of former president Donald Trump married businessman Jared Kushner in 2009. Supermodel Kloss married Joshua Kushner in 2018. Jared and Joshua are brothers, making Trump and Kloss related by marriage.
The ladies have more in common than the sibling relationship of their husbands. Both have an interest in fashion and have modeled professionally, they have each created and run their own businesses (Trump had her own clothing, shoe, and jewelry line; Kloss has Kode with Klossy), both converted to Judaism before marrying, and both are moms. They have even attended the same events, including the 2016 U.S. Open, where they were only separated in the front row by a mutual friend. 
Trump and Kloss also have one big difference — their political views. Trump is a Republican, and Kloss is a Democrat. While sisters-in-law can still be friends even with opposing opinions, it becomes a lot harder when one of them takes a position in the White House. When Ivanka's father Donald Trump ran for president, Kloss made it clear her vote was for Hilary Clinton. After Donald Trump was elected in 2017, Ivanka was officially named Advisor to the President. And that U.S. Open was one of the last times the two were seen hanging out together.
Politics has made their relationship hard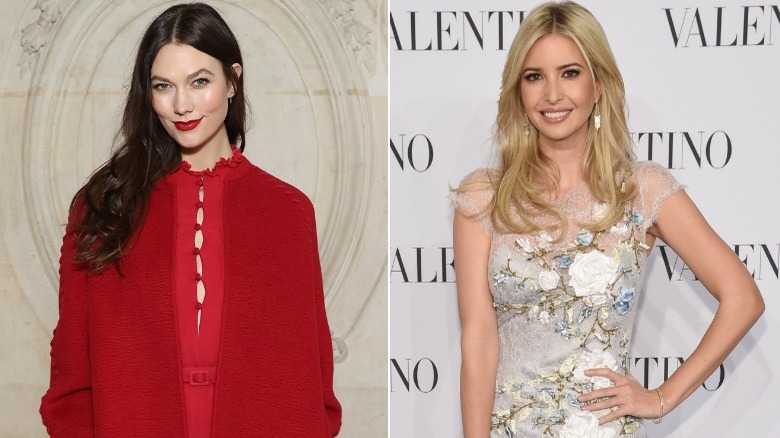 Dimitrios Kambouris & Marc Piasecki/Getty
Brothers Joshua and Jared Kushner have different beliefs when it comes to their politics, but the two have said they are close and speak frequently. However, their wives Karlie Kloss and Ivanka Trump can't say the same thing about their friendship and have endured some rocky moments.
"It's been hard," Kloss admitted to British Vogue about the two couples' difference of opinions. "But I choose to focus on the values that I share with my husband, and those are the same liberal values that I was raised with and that have guided me throughout my life." Both Kloss and husband Josh have publicly shown their support for events like March for Our Lives and the Women's March on Washington. 
In January 2021, after the attack on the Capitol following Donald Trump's failure to be elected President, Kloss condoned the activities, posting on Twitter, "Accepting the results of a legitimate democratic election is patriotic. Refusing to do so and inciting violence is anti-American." One of her followers told Kloss to explain this idea to Ivanka and Jared. Kloss replied, "I tried," suggesting she had been in contact with the couple and had talked with them about the situation. No one from the Trump/Kushner household commented on Kloss's post, but you can imagine the tension that resulted between the two couples.
Family still comes first
Ovidiu Hrubaru/Shutterstock & Kevin Mazur/mg23/Getty
While Ivanka Trump and Karlie Kloss have had their differences, there is evidence to suggest they are not as estranged as the public might think. They are still family, after all, and while they may not be hanging out publicly at tennis matches, the women do celebrate the important events in each others' lives. 
After Kloss married Joshua Kushner in 2018, Trump re-Tweeted their wedding picture along with the caption, "So much love for you both as you begin forever together." In 2019 when Kloss hosted "Project Runway," Trump posted a video of her watching the show and gushing, with the caption "Go @karlieloss!" 
In addition to social media accolades, the ladies have gotten together in person. When Kloss and her husband had their first baby in 2021, Trump and husband Jared Kushner were photographed outside of the new parents' home, apparently having just completed a visit to meet the newborn. And in September 2022, both women and their families were seen entering the Kushner brothers' family home in New Jersey for a Rosh Hashanah celebration. Just don't expect to see everyone gathered together at a political rally.