Nancy Lee Grahn Gives Unfiltered Opinion On Twitter's Changes As GH's Most Outspoken Tweeter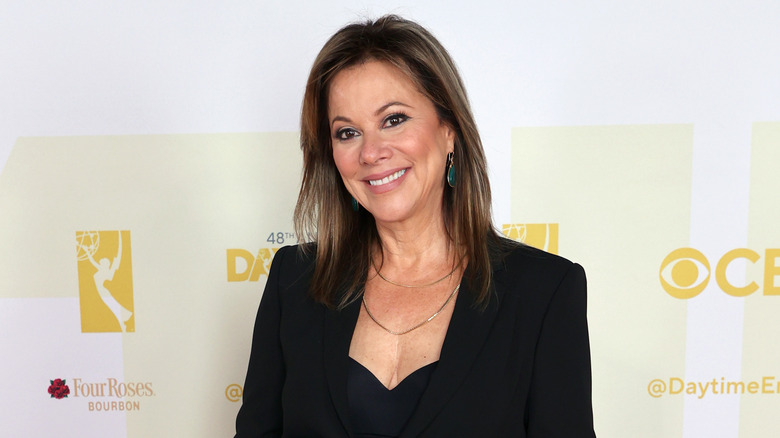 Kevin Winter/Getty Images
Nancy Lee Grahn has spent four decades working on soap operas, including "General Hospital" and "Santa Barbara." Outside of gaining notoriety for portraying Alexis Davis in the former, Grahn has become a fixture on Twitter. The actor has over 191,000 followers on the social media site and tweets frequently. Grahn is known to use Twitter to criticize other celebrities, including Twitter's owner Elon Musk, and to speak about her liberal political beliefs. In a turn of events, Grahn announced on Instagram that she was fed up with Twitter in July.
In a post, she wrote, "Morning. Trying to get used to posting pix like you youngins here. I'm much more gifted at yelling at corrupt politicians & relentlessly & shamelessly begging ppl to vote blue or we're all gonna die, on twitter, but now that Musk has murdered that nice blue bird, I'm gonna give it my best effort to fit in here."
Grahn also encouraged her "General Hospital" costars to join her on Threads, a Twitter-like app created by Meta, the company that owns Instagram. Grahn's announcement comes weeks after a hacker on Twitter falsely announced her "General Hospital" departure. Although this hacker landed her in hot water with fans, it's far from the most shocking tweet that has come from her page.
Nancy Lee Grahn's past Twitter controversies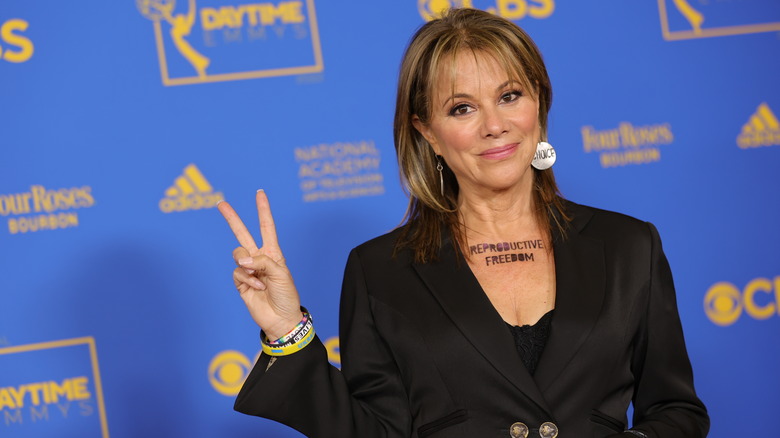 Amy Sussman/Getty Images
In a 2009 interview with Soap Opera Digest, Nancy Lee Grahn revealed that she had recently joined Twitter and was enjoying it, saying, "Yes, I've become a 'Twitterholic,' and I need help. I have gone nuts on Twitter. I'm obsessed." 
In the years since this admission, Grahn has bewildered the internet with various tweets. In 2015, Grahn tweeted about Viola Davis winning an Emmy for "How To Get Away with Murder." Davis was the first Black woman to win in the category for Outstanding Lead Actress in a Drama Series. In her speech, she noted a lack of opportunities for Black women. According to Us Weekly, Grahn subsequently posted a series of tweets that said, amongst other things, that she did not like Davis' speech and that she did not believe that Davis had ever been discriminated against in the entertainment industry. She also tweeted, "Im a f****** actress for 40 yrs. None of us get respect or opportunity we deserve. Emmys not venue 4 racial opportunity. ALL women belittled." Grahn later deleted this tweet and apologized for her words. In 2022, Grahn tweeted her belief in a conspiracy theory that Donald Trump had buried mishandled classified documents in his late ex-wife, Ivanka Trump's coffin. In June and July 2023, Grahn used Twitter to slam Kim Kardashian, Cheryl Hines, and Fran Drescher. 
While Grahn might be frustrated with Twitter, it should be noted that she has yet to delete her profile and that she has been active on the platform since making her announcement.