Is Virgin River's Denny Really Doc Mullins' Grandson?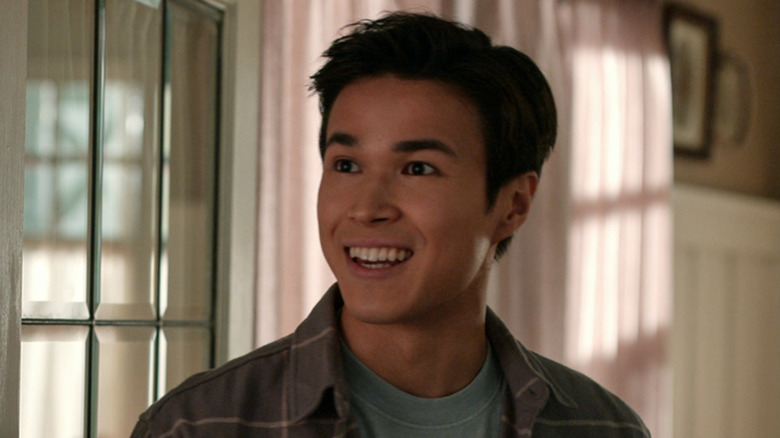 Netflix
When Denny Cutler (Kai Bradbury) first showed up on "Virgin River," fans were very suspicious of the character. Denny came to town under mysterious circumstances and seemed to be shady. However, as Denny's story was revealed, fans learned that the character was so much more than just the con man he was originally thought to be. In fact, Denny was the grandson of one of Virgin River's most beloved citizens, Doctor Vernon Mullins (Tim Matheson). However, viewers weren't always certain about the pair's connection.
Denny came to Virgin River looking specifically for Doc and even shocked everyone in town when he revealed that he was the biological grandson of the local physician. While Doc was thrilled to welcome Denny into his family, he was also confused. Doc believed that he never had any children of his own, so, Denny shed some light on the situation and explained that his grandmother was a woman from Doc's past, an old college girlfriend that he lost contact with.
Doc's connection to Denny explained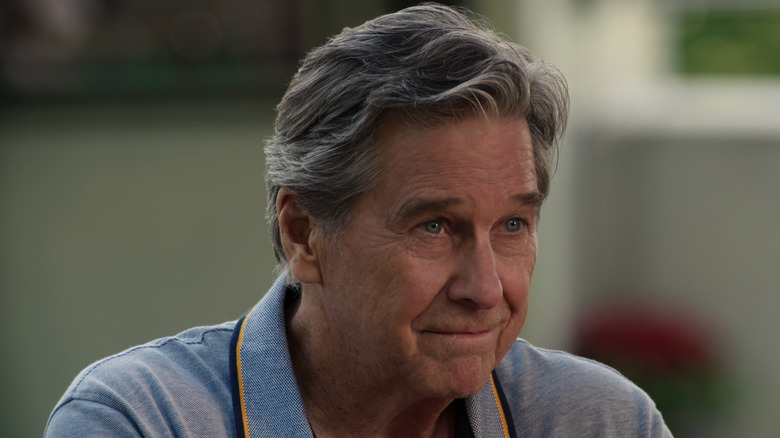 Netflix
After finding out that Denny was his grandson, "Virgin River" fans watched Doc take a trip down memory lane. Denny revealed to Doc that he was the grandson of a woman named Rose Miller, who was the physician's girlfriend before he went to medical school. Doc remembered Rose and was stunned to learn that she had become pregnant with his child without telling him about it.
Rose went on to welcome the pair's son, Denny's father. Sadly, Denny revealed that his dad had passed away just a few weeks before he came to Virgin River to meet his grandfather (via Today). Doc was heartbroken that he was unable to meet his son, but was happy to get to know his grandson. In addition, the boy told his grandfather that his grandmother Rose was still alive, leaving more room for the story of Doc's unknown son to be told in the future, possibly with more proof to confirm Denny's story.
In addition to the death of his father, the new Virgin River resident also admitted that his mother was also deceased. This left him with very little family and a yearning to get to know his paternal grandfather. While Denny's story seems to prove that he is, in fact, Doc's grandson, his behavior raised some other red flags during Season 4 of the show.
Denny's story will continue in Season 5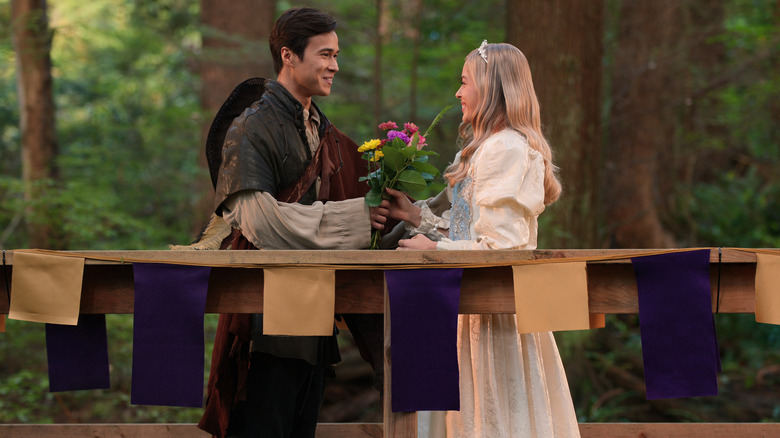 Netflix
During later episodes of "Virgin River" Season 4, viewers watched as Denny became more suspicious than ever. When Mel Monroe (Alexandra Breckenridge) caught him breaking into the clinic's locked medication cabinet, the character appeared distrustful. He was also later seen making a large deposit at the bank, causing rumors about his real intentions with Doc to circulate around town. Everyone was talking about why the teenager popped up when he did, and Muriel even told the story of a friend who was scammed out of money by her own niece. However, the reason for Denny's behavior later became very clear.
Doc discovers that Denny deposited the money that he was left after his father's death into the bank to pay what Doc still owed on the clinic. In addition, Denny revealed that he needed medication because he was suffering from Huntington's Disease. Denny will be back for Season 5 of the show, and his story will be more in-depth this time around.
"What we get in [S]eason 5 is a much clearer picture of who Denny is and what he's going through, and the relationships that he forms as people in the town and people close to him in his life start to become a support system for it and create stronger bonds between them all," showrunner Patrick Sean Smith told Entertainment Weekly of the character.