The Medical Condition Alec Baldwin Lives With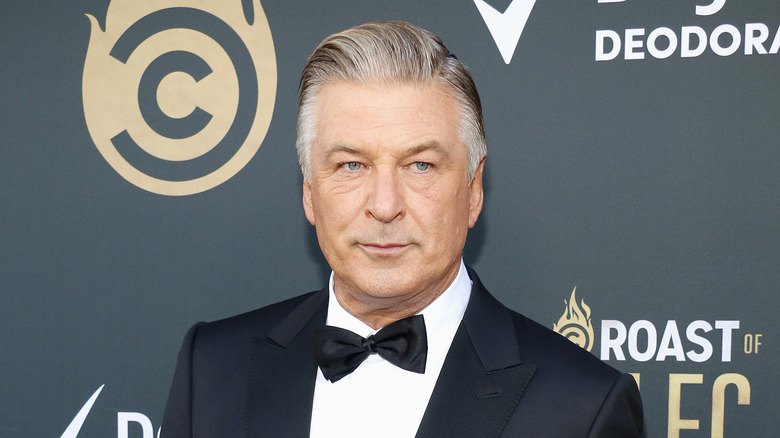 Tinseltown/Shutterstock
Actor Alec Baldwin has always been an open book, and when it comes to his health, he is no different. The "Pixie" star has long detailed his struggle with Lyme disease, which he contracted after being bitten by a deer tick. The ordeal was so severe that he believed he would not survive it. He was then bitten a second time, which left a trail of dreaded health complications in its wake.
Baldwin has endured frightening symptoms for decades since his bites. Unfortunately, given the longevity of his illness, it's likely that he will continue to feel its wrath for the rest of his life. Since his diagnosis, he has become an advocate of sorts for Lyme Disease awareness, speaking with many outlets and talk shows about his illness. Through his transparency, Baldwin continues to warn people about the dangers of wooded areas and the ticks lurking within them that spread the potentially life-threatening illness.
Alec Baldwin has dealt with Lyme disease for over 20 years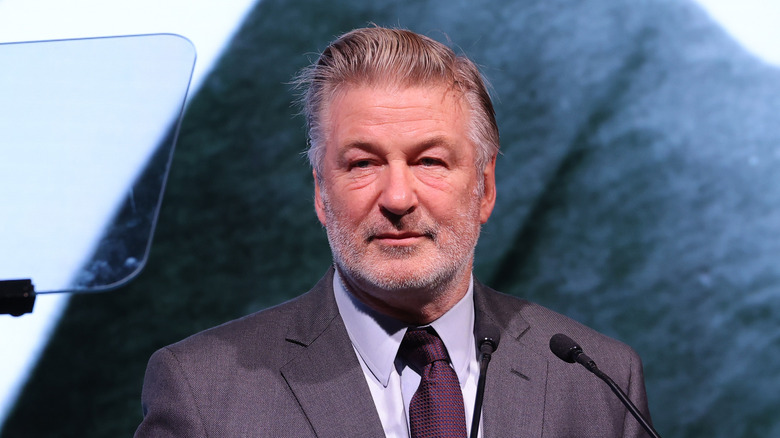 Mike Coppola/Getty Images
Hollywood A-lister Alec Baldwin was first bitten by a tick over twenty years ago, sparking his Lyme disease. Though he was attacked years later by another of the vicious insects, he admits that the initial bite was the one that nearly killed him.
"The first time was the worst of all. And I really thought, 'This is it. I'm not going to live.' I was alone. I wasn't married at the time. I was divorced from my first wife. I was lying in bed saying, 'I'm going to die of Lyme disease,' in my bed and 'I hope someone finds me, and I'm not here for too long,'" he shared in a speech during the 2017 LymeAid research benefit, an annual event held by the Bay Area Lyme Foundation (via USA Today).
He first revealed his Lyme disease battle in 2011 during a sit-down with the New York Times. He shared that due to his lengthy illness, he and his wife, Hilaria, must check their seven children regularly for tick bites. This is especially needed living in the heavily wooded Hamptons.
Alec Baldwin says his symptoms come back every August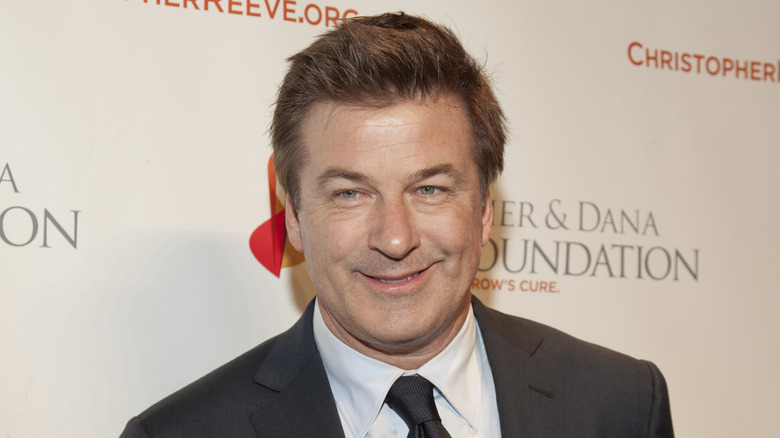 lev radin/Shutterstock
One aspect that makes Alec Baldwin's Lyme disease diagnosis particularly troubling is that his symptoms re-emerge every August. He made the stunning revelation during a June 2021 episode of Sean Hayes and Dr. Priyanka Wali's "Hypochondriactor" podcast. "I had the same thing each August. Got bit, and then I had it again; the following August, and I got bit again; and I had it the following August, and it just kept coming back," he told Hayes and Wali. The "30 Rock" staple added that in between the yearly onset of symptoms, he experiences serious joint pain. Despite such long-running issues from the first tick bite, doctors have refused to diagnose him with chronic Lyme disease, a controversial matter within the medical world.
According to Johns Hopkins Medicine Lyme Disease Research Center, Lyme disease is incredibly hard to pinpoint, largely due to the symptoms, such as body aches and fatigue, which can be attributed to several other illnesses. Dr. Wali also reiterated this unfortunate truth during her talk with Baldwin, acknowledging that many experience this same evidence of Lyme disease after contact with ticks.
Baldwin continues to handle his bout with Lyme disease. Even though he and his wife, Hilaria, are living apart now, they remain more cautious while hiking and other outdoor activities. Luckily, the sickness has not claimed his life, as he has continued to enjoy a lucrative acting career.