Steamy Scenes Are Missing From Today's Soap Operas (& These Couples Are Ending The Drought)
While drama and conflict are essential ingredients for any good soap opera, they aren't the only things that make these shows deliciously good. Without passion and romance, there's little chance that the "Big 4" soaps would have been so successful. While it is daytime television, and the types of intimate moments shown are bound to be different than an HBO late-night special, they're still important. Without these steamy moments of intense love (or lust), relationships are difficult to invest in.
There was a time when these moments of spicy lovemaking were commonplace on soaps, but everything changed when the COVID-19 global pandemic began. The health emergency caused these programs to alter the way they filmed passionate moments, and unfortunately, the change was felt on screen. The use of mannequins during these intimate scenes took away from the stories being told, and suspending disbelief became increasingly difficult. The mannequins stood in the place of actors in love scenes, meaning at many points throughout the early pandemic days, viewers were seeing these statues with wigs on or whatever else.
In an effort to decrease the risk of spreading the virus, actors would read their lines and have their physical moments with these objects, or in some cases like Denise Richards (Shauna Fulton), her husband filled in, but it was evident the man she was kissing wasn't Ridge Forrester (Thorsten Kaye) like it was meant to be. While safe, these practices created a bland product void of any intimation or palpitating chemistry.  
Shows are taking the first step toward fixing the issue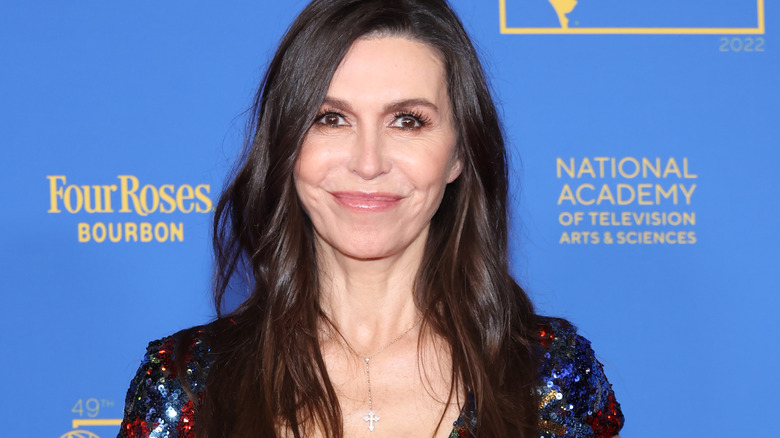 Amy Sussman/Getty Images
Everyone waited for Thomas Forrester and Hope Logan to give in to their desires. When the moment finally happened, rejoicing was easy. Not only was it overdue, but the quality of their steaminess and intimacy was off the charts. It was a welcome change from typical sequences only showing an initial kiss followed by the couple basking in the aftermath. 
To their credit, "General Hospital" and "The Young and the Restless" have recently provided a few of these moments that have been more passionate. Anna Devane (Finola Hughes) and Valentin Cassadine's (James Patrick Stuart) long-awaited love scene had such a great impact because it was the first time in ages that "GH" put forth a moment like that. They finally allowed two characters who teased the idea for so long to have their moment, and the result was fireworks.
Meanwhile, "Y&R" recently separated Kyle Abbott (Michael Mealor) and Summer Newman (Allison Lanier), allowing him to have a steamy affair with scene-stealer Audra Charles (Zuleyka Silver). Like Hope and Thomas, Kyle and Audra had no qualms about giving the people what they craved. It was full of passion, showed plenty of skin, and was the perfect change in pace for the characters. It was likewise a glaring example of the necessity of these scenes in today's soap opera climate. Dialing up the heat and putting an end to icy episodes with dry dialogue may help stop the fanbase from falling off.
Viewers are demanding more love scenes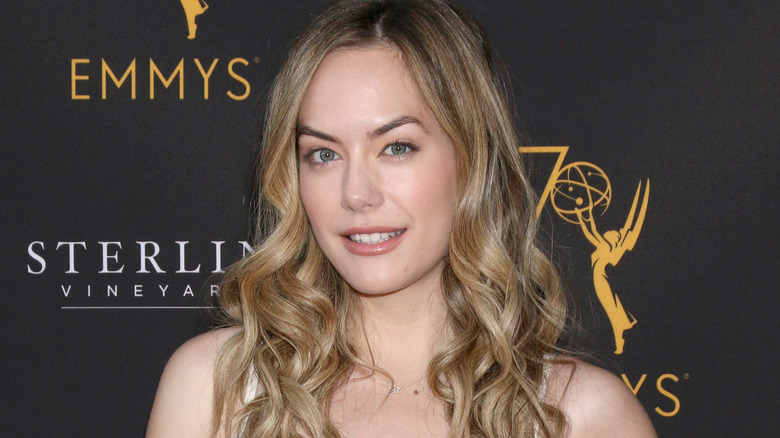 Kathy Hutchins/Shutterstock
Love scenes in soap operas are as essential to the foundation as the actors and the writers. Soaps have always used these scenes to illustrate the lust and desire between couples, helping viewers become further invested in the relationships because they've seen them at their most vulnerable. With the lovers in the throes of passion, there's not much between them and viewers. They're getting a one-of-a-kind view into the most bare-bones private lives of characters, and it's difficult to not get invested.
Viewers haven't been shy to express their feelings about the lack of intimate scenes on social media. Many have flocked to Twitter to air out their grievances with the soaps. One viewer tweeted, "Seeing all these steamy pics and gifs from other soaps on my TL. Why can't #GH have organic, hot love scenes with couples we actually want to see bone like these other shows?"
After the aforementioned "Vanna" love scene, one fan reacted to the rare steamy moment, writing, "Holy moly!!! I don't smoke but I need a cigarette after watching this. Now this a steamy love scene that has been missing from soaps." Another referenced the recent Thomas/Hope marathon lovemaking, saying, "That's what steamy sex scenes with characters fans wanted for an entire week get you. Buzzworthy talk and (I'm sure) higher ratings. #CBS knew the summer assignment, too bad #GH didn't." It's clear these moments are needed, at least in the eyes of soap super-fans.