What To Know About Soap Vet, Andrea Evans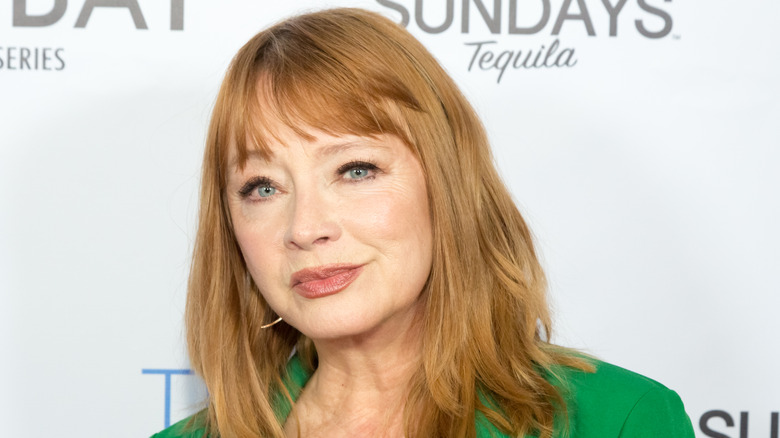 Greg Doherty/Getty Images
Andrea Evans' face and name are instantly recognizable to soap fans everywhere. The actor first found fame in 1979 when she was cast to play Tina Lord on "One Life to Live," a role she'd continue on and off until 2011. In 1983, she expanded her soap credits when she played Patty Williams on "The Young and the Restless," followed by a stint as Tawny Moore on "The Bold and the Beautiful" beginning in 1999. Finally, in 2000, Evans portrayed Rebecca Hotchkiss on the soap series "Passions," appearing in a whopping 627 episodes before the show was canceled in 2008.
The TV legend was honored throughout her career, from once being nicknamed "Daytime's Diva of Dirt" by People magazine to receiving two Daytime Emmy nominations. Even still, Evans reveled in her personal life away from the cameras. "People often think she must be very like the characters she played on television," Don Carroll, the actor's former manager, said in a statement (via E! News). "In reality, her greatest days were spent with no makeup, her hair in pigtails, and a ballcap on her head at Disneyland with her daughter Kylie."
On July 9, 2023, Evans died at 66 of cancer-related complications, prompting emotional tributes from her former "OLTL" co-stars.
Andrea Evans took a break from acting after a run-in with a stalker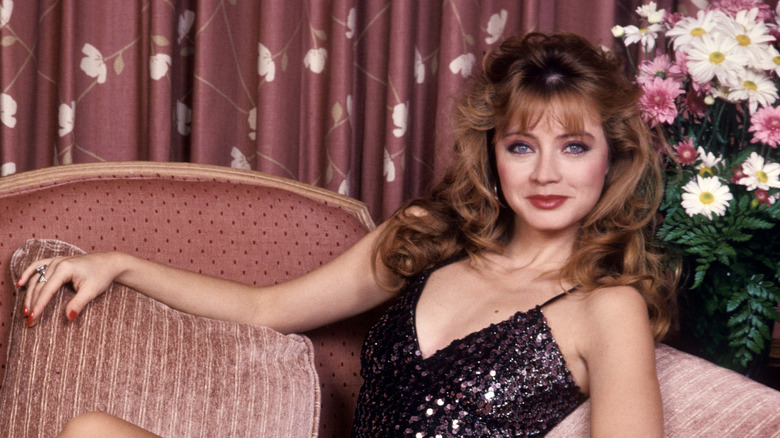 Dianna Whitley/Getty Images
Though Andrea Evans' acting career spans multiple decades, she didn't spend all that time in the spotlight. At the height of her career and just two years after receiving her first Emmy nod in 1988, the soap star walked away from "One Life to Live," disappearing from the public eye. In 1992, she revealed in a CBS News interview that she had been targeted by a stalker, which forced her to abandon her career and prioritize her safety.
The incidents began in the 1980s at the "One Life to Live" studio lobby in New York City, where Evans was first approached by her stalker. The man soon sent the actor death threats and, a few years later, was even caught outside the Secretary of State's office with a meat cleaver and a picture of Evans, prompting the TV icon to leave New York and take a break from acting.
"[The fear] forever changed me. There's no way it could not," Evans told People in 2008. "I prayed a lot. It was a lot of baby steps." Eventually, she overcame her anxiety, and her aging stalker no longer posed a threat, allowing her to reprise her "One Life to Live" character. "Things have come full circle," the actor remarked at the time. "It's time to give the audience what they want. And it's time for me to get closure on why I left in the first place."
Evans wasn't afraid to branch out from the world of soaps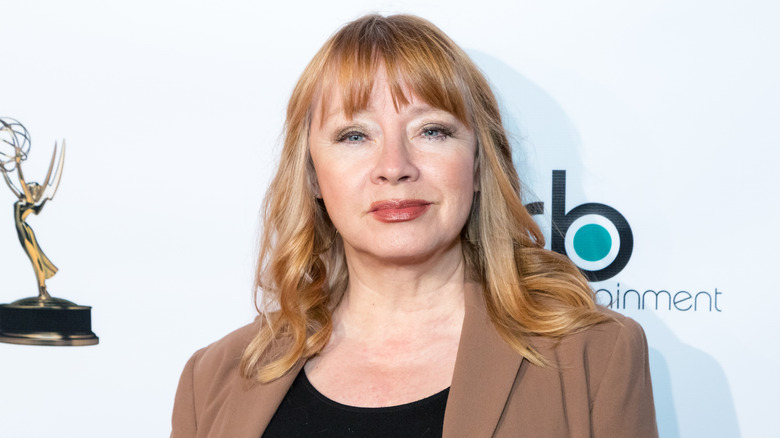 Greg Doherty/Getty Images
Andrea Evans is most known for her status as a soap veteran, but she wasn't afraid to experiment with other genres and professional projects. She acted in numerous series and movies that landed outside the soap opera sphere, even dipping her toes in theater, such as in the black comedy play "Dinner at Home Between Deaths." In a 2016 interview with We Love Soaps discussing the play, she addressed her departure from dramatic storylines into dark humor: "First and foremost, I want [the audience] to have had a rollicking good time. ... And on a professional level, I want them to see how funny I can be."
Just before her death, Evans continued to dabble in projects outside the soap opera storylines that catapulted her to fame. She was set to star in an action thriller called "Asphalt Jungle" alongside Bruce Dern and Laura Wiggins. At the time of her death, her former manager also revealed to The Hollywood Reporter that Evans had recently finished a forthcoming memoir aptly titled "My One Life to Live."