Whatever Happened To Days Of Our Lives' Patrick Muldoon?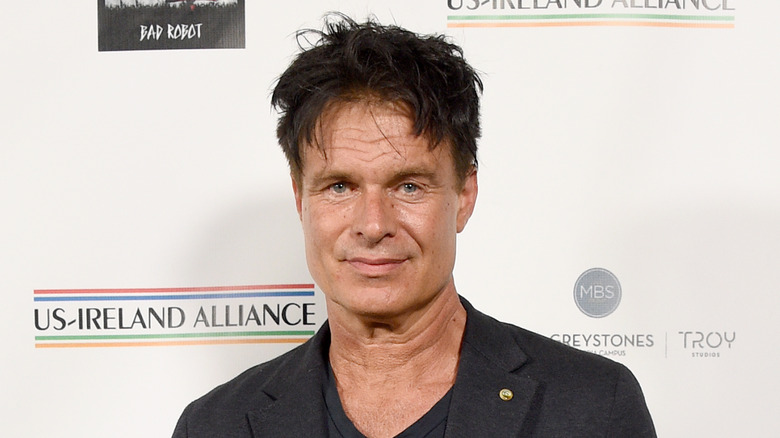 Gregg Deguire/Getty Images
"Days of Our Lives" fans know that the character of Austin Reed has been a huge part of the soap opera over the years. While actor Austin Peck has played the character on and off for several years, the role was originated by actor Patrick Muldoon. Before landing his spot on the daytime drama, Muldoon appeared on other shows such as "Who's The Boss?" "Saved by the Bell," and "Silk Stalkings." Once he moved into the world of soaps, fans fell in love with the character Austin, a boxer with a complicated family history and an intense love for Carrie Brady (Christie Clark).
However, Carrie's sister, Sami Brady (Alison Sweeney), also fell head over heels for Austin and immediately began to do everything in her power to break up his relationship with Carrie and win him for herself. She even went as far as to drug him and pretend he was the father of her son, Will. Muldoon portrayed the role of Austin from 1992 until 1995. He later returned to reprise the character in 2001 before exiting the sudser again in 2012.
After leaving "Days of Our Lives" for the first time, Muldoon's career and love life took off.
Patrick Muldoon went on to work with Bruce Willis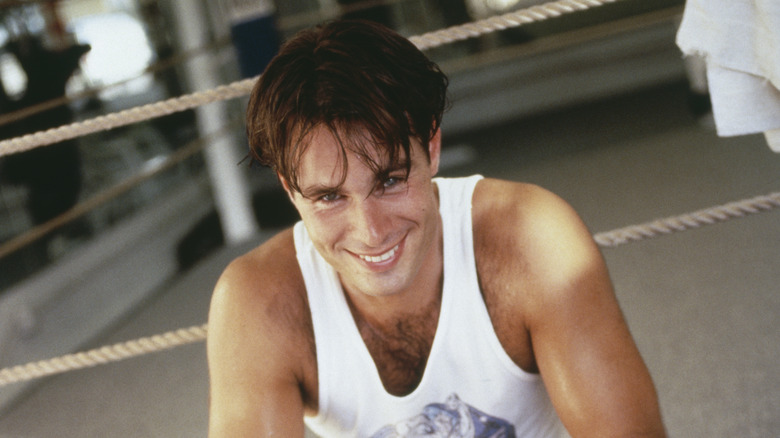 Mikel Roberts/Getty Images
After exiting "Days of Our Lives," Patrick Muldoon found himself working on another fan-favorite series, "Melrose Place," where he played the role of Richard Hart. He later went on to star in films such as "Starship Troopers," "Wicked," "Stigmata," "Bad Karma," "Born to Ride," and "Junkyard Dogs." He also appeared in TV movies like "A Tale of Two Coreys," "His Secret Past," and "Deadly Revenge." He popped up in the Hallmark holiday film "A Boyfriend for Christmas" in the role of Ryan Hughes. However, one of his career highlights was working with action star Bruce Willis in the film "Deadlock."
"Somebody called me and asked me if I wanted to work with Bruce Willis, and I said, 'Yes.' [Laughs] I said yes before I read the script. What drew me to it was Mr. Willis. He's a legend. I think I was playing football for USC when 'Die Hard' came out. I've always been a fan," he told Coming Soon.
Muldoon also made headlines for his love life. The actor has had some high-profile relationships over the years, dating women such as his former "Saved by the Bell" co-star Tori Spelling and model Stacy Sanches. Muldoon also dated his "Starship Troopers" co-star Denise Richards, who went on to star on "The Real Housewives of Beverly Hills" alongside Muldoon's former "Days of Our Lives" sibling and one-time fling Lisa Rinna. In the 2000s, the actor also publicly dated Juliette Binoche and Eve Mauro.
Patrick Muldoon is a producer and musician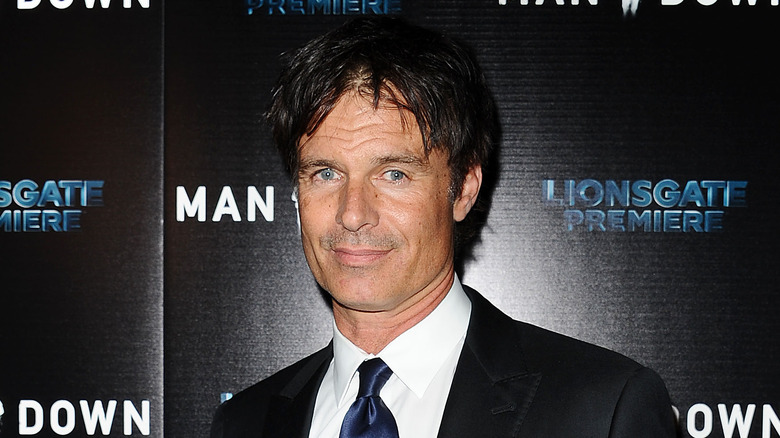 Jason Laveris/Getty Images
Patrick Muldoon has kept himself very busy since his time on "Days of Our Lives" ended. In addition to continuing his acting career with multiple movie and TV appearances, he also works as a producer and a musician. Muldoon has produced films that have starred some of Hollywood's biggest names, like Martin Sheen, Mena Suvari, Robert De Niro, Tommy Lee Jones, Morgan Freeman, Vince Vaughan, Liam Hemsworth, and John Malkovich. 
Muldoon is also very active on social media and enjoys sharing posts about his career, personal life, and his passions, including art. In his Instagram bio, the actor describes himself as an "actor, producer, musician, in the most Rock & Roll way possible." In 2021, Muldoon released a rock single titled "Coming Over," showing off his musical skills.
Although it's been many years since Muldoon has been seen on "Days of Our Lives," when it comes to returning to the soap opera to reprise his former role, the actor says he's up for it. "Of course. Yeah! Why not?" he previously told Soap Hub. Fans would likely love to see Austin and even Carrie back in Salem in the future, as they're remembered as one of the show's most beloved super couples.