Andrea Evans' Young Daughter Opens Up About Her Mother's Last Days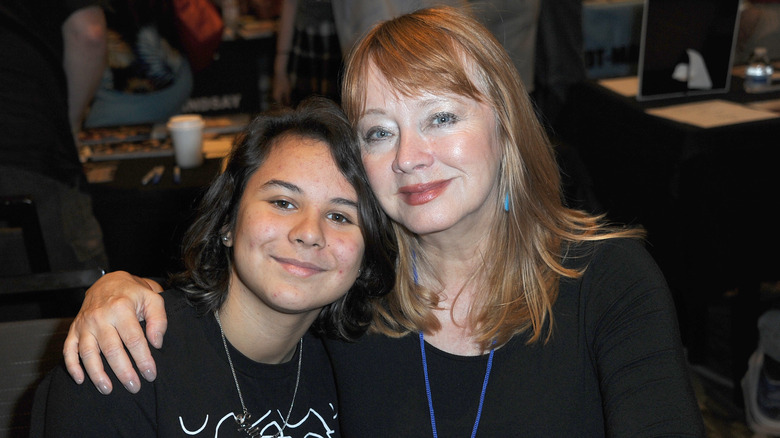 Albert L. Ortega/Getty Images
"One Life to Live" and "Y&R" actor Andrea Evans has died at the age of 66. Evans rose to fame by playing Tina Lord on "One Life to Live" in the late 1970s and 1980s, and over her career, she also appeared on "Passions" and "The Bold and the Beautiful." She was survived by her husband, Stephen Rodriguez, and their daughter, Kylie Rodriguez.
Stephen issued a statement about Evans' death, which read, in part, "Her unwavering strength, positivity and indomitable spirit inspired us every step of the way throughout her fearless fight against this relentless disease," (via USA Today). And now 19-year-old Kylie has shared a tribute to her mother. In her statement, Kylie explained some of what she was feeling: "At just 19 years old, my world has been forever changed, and words cannot adequately convey the depth of my sadness. My mom was my best friend," (via TVLine). Kylie also shared that she was with her mother when she died: "We held hands until the very end."
Andrea Evans' daughter is thankful for the lessons her mother taught her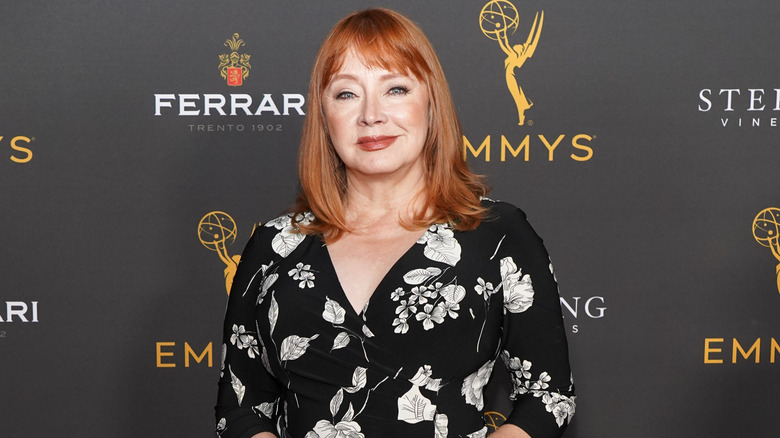 Rachel Luna/Getty Images
Soap vet Andrea Evans was first diagnosed with breast cancer at the age of 46, and some 20 years later, it was breast cancer that ended her life. Kylie Rodriguez explained how inspiring her mother's tenacity was: "Throughout her fight with cancer, my mom displayed awe-inspiring strength. She faced each hurdle with grace and determination, cherishing every precious moment. Despite the pain and uncertainty, she taught me the invaluable lesson of finding joy, even in the darkest of times," per TVLine. Kylie also thanked the healthcare workers who helped care for her mother in her statement, and said "The lessons she taught me about resilience, kindness, and love will guide me through the difficult journey ahead."
And it wasn't just Kylie that was positively impacted by Evans. Kylie explained that her mother's "vibrant spirit, infectious laughter, and boundless love for life left a mark on all who were fortunate enough to know her." Evans' former manager Don Carroll knew how much Kylie meant to Evans, saying that Evans' "greatest days were spent with no makeup, her hair in pigtails, and a ballcap on her head at Disneyland with her daughter Kylie" (via Forbes). Clearly, Evans will be deeply missed by many.