Sarah Ferguson's Corgis Are Helping Her Get Back On Her Feet Following Breast Cancer Surgery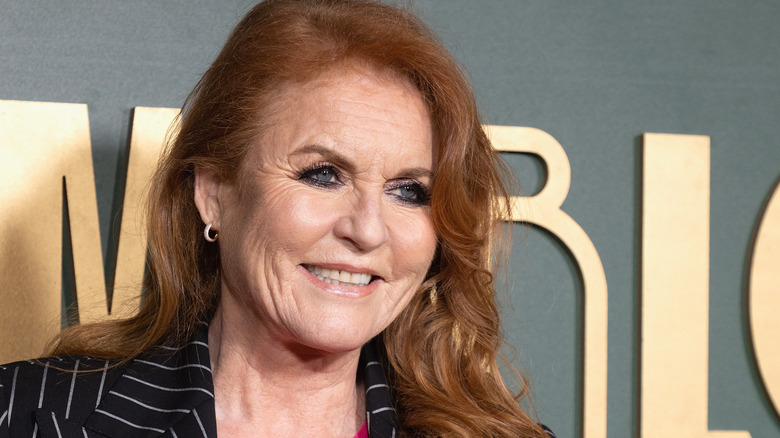 Jo Hale/Getty Images
Sarah Ferguson was diagnosed with breast cancer in June 2023 and is currently recovering following surgery. On July 13, Fergie shared an update with fans on Instagram. One thing that has helped Ferguson enormously over the past few weeks is the corgis that she took in following Queen Elizabeth II's death. "I am slowly working my way back to a healthy body post-surgery. The corgis and I are so excited to be taking our walks together again," she wrote in the caption, adding, "I can't thank my doctors, nurses, and medical professionals enough. I encourage anyone who can to get screened. Don't wait." 
Her Majesty was very much a dog lover and had corgis most of her life. When she died in September 2022, her two beloved corgis, Muick and Sandy, needed to be rehomed. According to E! News, Fergie offered to take the pups in. "I think they are exceptional and they're just very funny," she explained. "When they're chasing the air, I think they're looking at her. That's what I like to think. The squirrels are not in sight but they're still barking at something, so I think it might be her." Clearly, they've also done their part to help the Duchess of York through a very challenging, scary time in her life.
The duchess didn't need any additional treatment post-surgery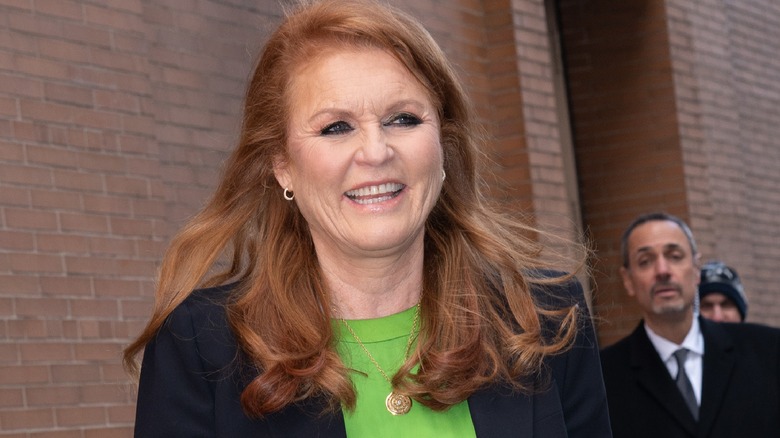 Mega/Getty Images
After a tumor was found during a routine mammogram, Sarah Ferguson underwent a successful surgery, as her rep told People at the time. "The duchess is receiving the best medical care and her doctors have told her that the prognosis is good. She is now recuperating with her family. The duchess wants to express her immense gratitude to all the medical staff who have supported her in recent days," they said. 
"She is also hugely thankful to the staff involved in the mammogram which identified her illness, which was otherwise symptom-free, and believes her experience underlines the importance of regular screening," her rep continued. Fergie underwent a single mastectomy and breast reconstruction surgery. "It's really just extraordinary to come to terms with a new you," she said on the July 5 episode of her "Tea Talks" podcast. 
The Duchess of York also confirmed that the post-surgery report looked good. Thus far, her oncologist hasn't recommended any additional treatment. Fortunately, the cancer "didn't go into my lymph nodes, and I don't have to have chemo or radiation or Tamoxifen," she noted. These days, the duchess is taking things one step at a time and is enjoying a quiet life at home with her dogs.