Details Elliot Page Has Shared About His Fling With Olivia Thirlby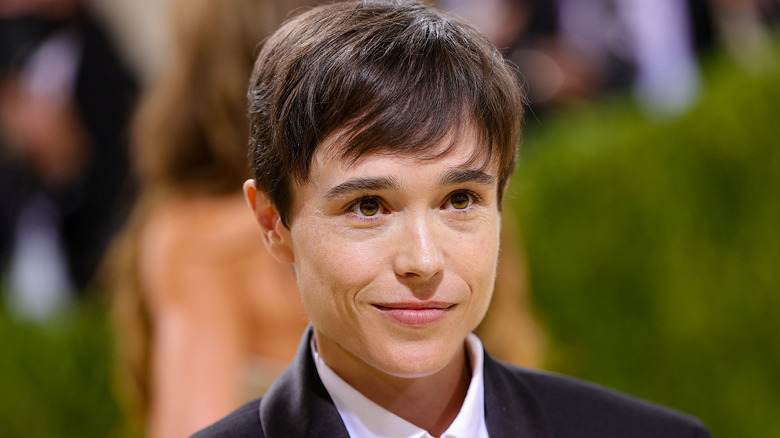 Theo Wargo/Getty Images
Since coming out as transgender in 2020, Elliot Page has been open about his sexuality and his journey to figuring himself out, including his love life. According to The Independent, Page reflected on his past relationships in his memoir "Pageboy," most notably with his "Juno" co-star Olivia Thirlby. In the film, Page and Thirlby play best friends Juno and Leah, and it seems that their on-set closeness blossomed naturally into something more behind the scenes. 
Interestingly, though he and Thirlby are the same age (both were about 20 at the time), Page wrote that Thirlby "seemed so much older, capable and centered. Sexually open, far removed from where I was at the time." It was this openness that ultimately attracted the young actor to Thirlby. One day, during the filming of "Juno," Page wrote that he and Thirlby were in her hotel room when she "looked directly at me and said point-blank, 'I'm really attracted to you'." 
After that, the pair began a sort-of relationship, having sex in several places including their on-set trailers and even in a private area at a restaurant.
The actor opened up about his past dating life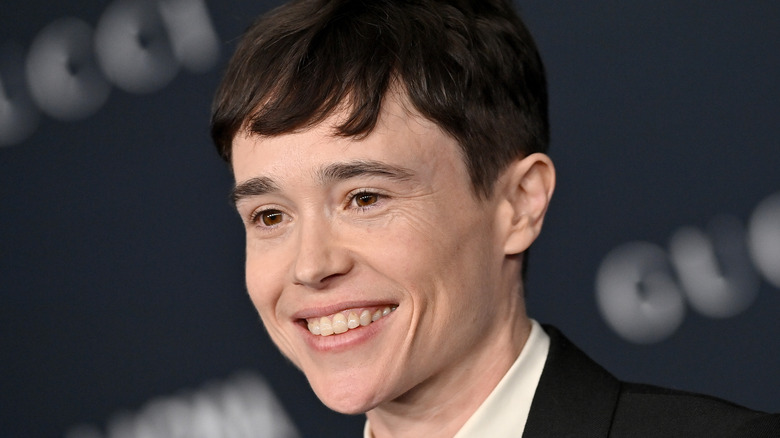 Axelle/bauer-griffin/Getty Images
As the actor shared in "Pageboy," "Being intimate with Olivia helped my shame dissipate. I didn't see a glint of it in her eyes and I wanted that — done feeling wretched about who I am." Elliot Page continued by noting that, while their relationship was intended to be a secret, he's unsure if anyone suspected anything, including Page's mom with whom he was sharing a hotel room during filming. As well as Thirlby, Page also opened up about his secret relationship with Kate Mara. 
In an excerpt published by People, Page revealed that he fell in love with Mara soon after coming out as gay. However, the actor did not class his relationship with her as a typical one, writing, "I think my relationship, or whatever you want to call it with Kate, very much encapsulates a certain dynamic that I consistently found myself in, which was falling for people that — I think a lot of us do this — who aren't fully available." He added that, while he felt a certain level of security in their dynamic, it ultimately faded away over time along with the serotonin rush.
Keeping a relationship hidden taught him a valuable lesson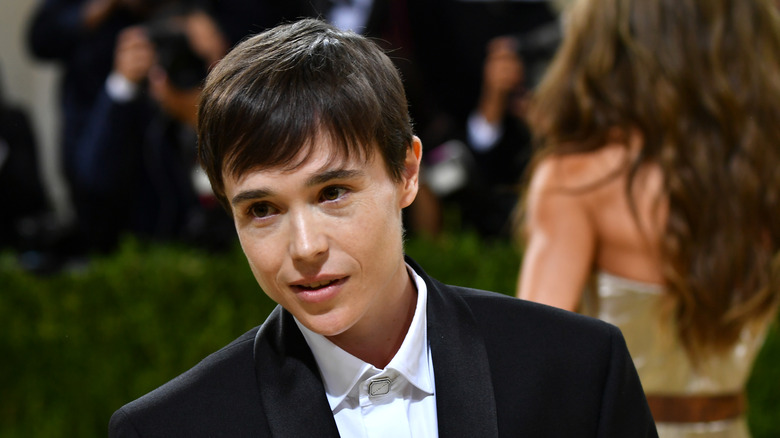 Jeff Kravitz/Getty Images
Elliot Page additionally revealed in his memoir that, for a while, he was in a relationship that was so secret some of his closest friends didn't even know about it. As the actor tells it, he and his partner worked together on a film and would do things like hold hands secretly when on set but behaved like nothing more than friends when in public. Despite the paparazzi chasing them, Page confirmed they managed to remain undiscovered by staying away from each other at parties and by leaving hotels separately.
However, the relationship was unsustainable due to Page finding that keeping everything a secret gradually became extremely agonizing. "Ultimately, I do think she [his partner at the time] loved me. We loved each other and that was very real in our bubble. It was fantastic. You know, it was really beautiful. I admired her and how she inspired me in many ways. But feeling hidden was far too painful," he wrote, adding that the experience taught him that he wouldn't do it again because of the amount of hurt involved.