PR Expert Has Advice For Meghan And Harry After Netflix Series Didn't Earn Emmy Nods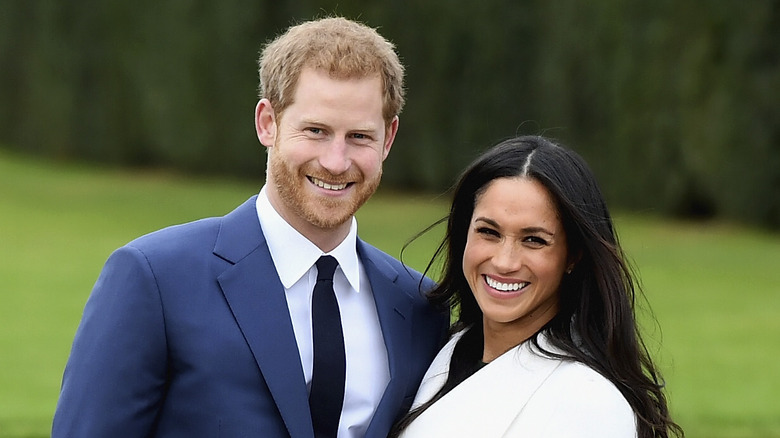 Samir Hussein/Getty Images
Prince Harry and Meghan Markle chose to share their story in their own words in a docuseries on Netflix called "Harry & Meghan." The show was released in December 2022 and quickly became the most-watched documentary on the streaming platform with more than 81 million hours watched in its first week, according to CNN. The series gave viewers an inside look at Harry and Meghan's lives from the time they met through their exit from the UK and beyond. Despite the show's success, however, it was not amongst the 2023 Emmy nominations, even though it was eligible for the Outstanding Documentary or Nonfiction Series category. Now, a PR expert has some advice for the Duke and Duchess of Sussex.
"I think that the fact that it wasn't even nominated shows that the Emmys look at more than just press hits. If they want to be taken seriously, they need to work harder in general, and they need to start working on projects that are more than just another story about themselves and something more complex than a 'pop documentary series,'" Jane Owen of Jane Owen Public Relations Inc. told the Mirror. And that's not all she had to say.
Harry and Meghan's Netflix deal is still going strong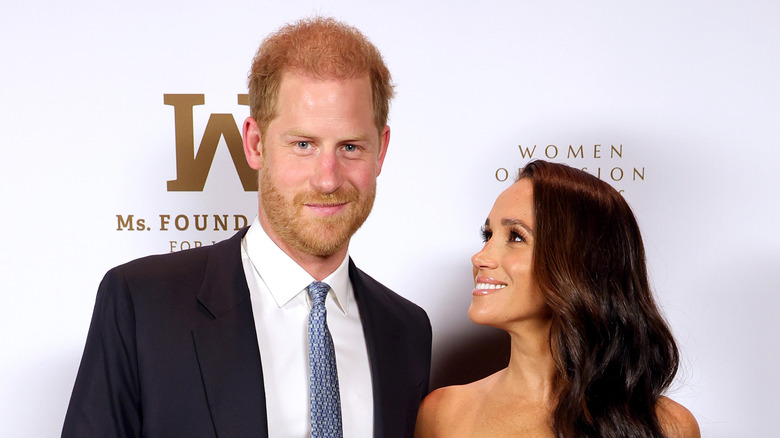 Kevin Mazur/Getty Images
PR expert Jane Owen also told the Mirror that Prince Harry and Meghan Markle "can't just expect awards and adulation if they won't put in more than the minimum amount of effort." She suggests that they "find more projects outside of themselves that they are passionate about and that they will back up with personal responsibility — stories outside of themselves. They can take a leaf out of Obama's book, who is producing content that rarely has anything to do with himself." Moreover, Owen feels that the Duke and Duchess of Sussex "need to work at winning back public opinion by not complaining so much and showing that they can be worth the enormously massive deal they got from Netflix."
Regardless of the Emmy snub, Harry and Meghan's future with Netflix seems steady. The couple inked an impressive deal with the streaming giant back in 2020 worth some $100 million, according to Town & Country. Harry also has an upcoming documentary called "Heart of Invictus," slated for release in 2023. And while Harry and Meghan ended their deal with Spotify in June 2023, a spokesperson from Netflix confirmed that there was still interest in working with the duke and duchess. "We value our partnership with Archewell Productions. 'Harry & Meghan' was Netflix's biggest documentary debut ever, and we'll continue to work together on a number of projects," a spokesperson told People. Perhaps the couple will receive an Emmy nod in 2024.