Treat Williams' Daughter Penned An Emotional Tribute To The Late Hallmark Star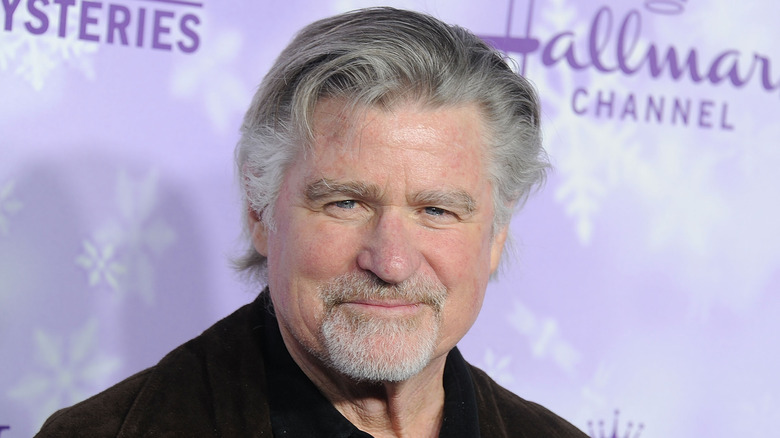 Gregg Deguire/Getty Images
Veteran actor and Hallmark star Treat Williams died in a motorcycle accident in Vermont in June. Williams, who was 71 at the time of his death, was beloved by his costars and his family. The "Hair" star left behind his wife, Pam Van Sant, and their two children, Gill and Elinor "Ellie" Williams. 
A month after Treat's death, his daughter Ellie posted several childhood photos of her and her father on Instagram and paired them with a heartbreaking caption. Ellie wrote that she feels like the accident just happened and explained, "It feels like he's just away filming. However, I keep forgetting that he's not coming home this time. This love is a once-in-a-lifetime love. A father's incomprehensible love for his daughter, and a daughter's boundless love and complete admiration for her father. Dad, I love you more than words could ever describe. You have given me the best life imaginable, and I could not have ever dreamed of having a better father. Thank you for loving me completely. I know you will walk with me by my side for eternity. Until we find each other in the next life, Ellie Belly." 
While Treat's son, Gill, has not publicly spoken about his father's death, Ellie and her mother have been open about the family's grief.
The father and daughter had a close relationship
Treat Williams' bond with his daughter, Ellie Williams, is evident on social media, with the actor making several appearances on her Instagram even before her emotional tribute. In April, Ellie posted a photo of the two spending the day at Universal Studios Hollywood. Moreover, Treat often commented on his daughter's posts and made touching posts of his own. Days before his death, Treat posted a photo of Ellie on his Instagram, writing, "I miss you daughter" in the caption. Ellie commented back that she loved him too.
Shortly after Treat's death, Ellie posted a photo of the two together on her Instagram story and said (via Page Six), "This is a pain I have never felt, I am absolutely shattered." On her first Father's Day without Williams, she shared a photo of him in her Instagram story and wrote, per People, "I love you, Dad, I miss you."
In July, Treat's wife, Pam Van Sant, candidly spoke to the Daily Mail about how she and her two children were doing after Williams' death. She told the publication, "We're very sad, but we're a strong family, and we'll carry on." Van Sant went on to thank the people who have expressed their condolences and added, "We will continue to live each day to the fullest with compassion for others in honor of my husband, our beloved Treat, and the kids will carry on his legacy of joy and craftsmanship in their artistic careers."