Why Chip And Joanna Gaines' Target Partnership Sparked Controversy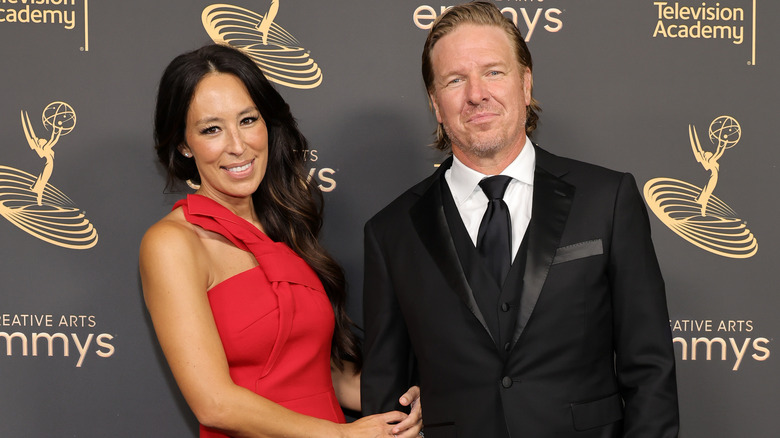 Amy Sussman/Getty Images
As the darlings of the home improvement world, it's easy for the Gaineses to fall into some type of controversy every now and then. Whether it's getting sued by former business partners or the $40,000 mistake Chip and Joanna Gaines made on "Fixer Upper," with immense popularity comes a social snafu every now and then.
This time around, however, the home renovation duo got into hot water thanks to their collaboration with Target. With several shows under their belt, a home improvement magazine, and several shops under their Magnolia Market brand, creating a home line with one of the largest retailers in the country is a no-brainer for the Gaineses. The couple first partnered with Target back in 2017 with the introduction of their Hearth & Hand line.
The line of modern farmhouse decor — a staple for Joanna — has since expanded to include furniture sold at the retailer. Although a home line is a relatively neutral collaboration, Target's political moves have conservatives boycotting Chip and Joanna Gaines.
Why did the Gaineses' Target partnership cause controversy?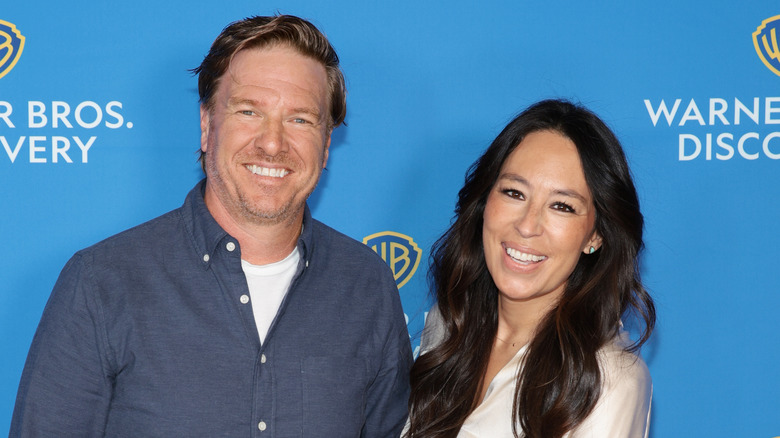 Dimitrios Kambouris/Getty Images
Every June like clockwork, corporations include rainbow motifs in their logos and marketing as a nod to Pride Month. For about ten years now, Target has sold products to celebrate Pride. The company's LGBTQ+ line has existed for longer than Chip and Joanna Gaines' Hearth & Hand line — yet conservative activists are calling for a double boycott of the Gaineses and Target.
The line this year included tuck-friendly swimwear for trans women, as well as Pride clothing for children. The intense backlash has most likely been inspired by the recent wave of anti-trans and queer laws and rhetoric that have been sweeping the nation. As a result, some conservatives believe that the Gaineses shouldn't be affiliated with the corporation. On her show, "Fox & Friends Weekend," co-host Rachel Campos-Duffy criticized the couple for not commenting on Target's choice.
"A lot of people have been asking, you know, what are Chip and Joanna going to say about the fact that, it's not just that they're putting pride stuff in stores, Target's been doing that for a long time. It's just that it's kind of gone into overdrive," she said. Campos-Duffy went on to call the artist, Erik Carnell, a trans Satanist. Carnell, who told The Washington Post that he doesn't identify as a Satanist, expressed disappointment at Target's decision to drop part of the line due to heavy backlash.
The Gaineses have had a similar controversy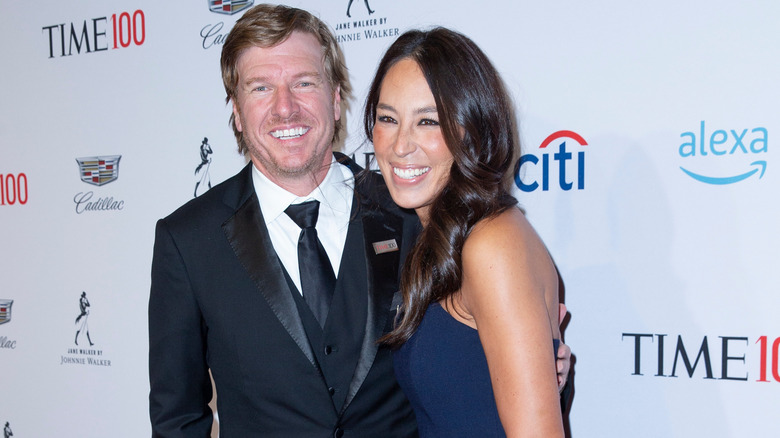 lev radin/Shutterstock
Contrarily, the Gaineses have also been criticized by the left for their ties to certain religious figures. As self-described Christians, the couple has been known to affiliate with the controversial Antioch Community Church in Waco, Texas. The pastor, Jimmy Seibert, holds anti-LGBTIQ+ ideologies that he expressed after the Supreme Court's decision to legalize same-sex marriage.
"This is a clear biblical admonition. So if someone were to say, 'Marriage is defined in a different way,' let me just say: They are wrong," he said in a sermon (via Buzzfeed). "God defined marriage, not you and I. God defined masculine and feminine, male and female, not you and I." Chip and Joanna Gaines remained silent on the issue until two years later, addressing their alleged homophobia in a blog post entitled Chip's New Year's Revelation.
"Jo and I refuse to be baited into using our influence in a way that will further harm an already hurting world, this is our home. A house divided cannot stand," he wrote. In 2021, the couple further addressed the allegations, touching on accusations of racism, as well. "Sometimes I'm like, 'Can I just make a statement?'" says Joanna to The Hollywood Reporter. "The accusations that get thrown at you, like you're a racist or you don't like people in the LGBTQ community, that's the stuff that really eats my lunch — because it's so far from who we really are. That's the stuff that keeps me up."