Hallmark's Alison Sweeney Explains How To Always Get A Workout In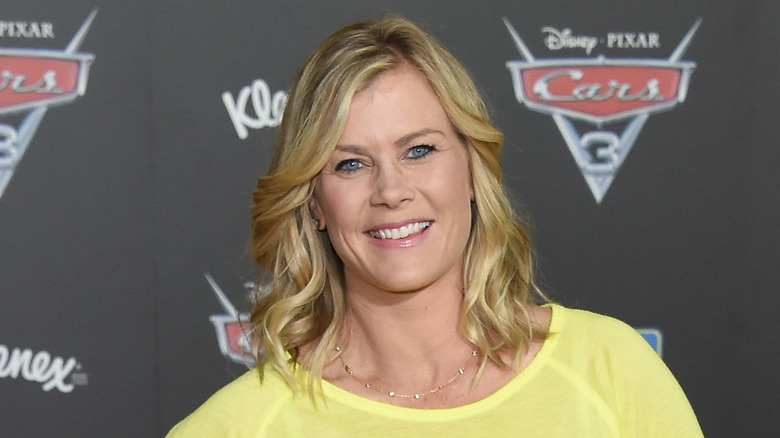 DFree/Shutterstock
Alison Sweeney has learned a lot about health and nutrition over the years. The former "Days of Our Lives" star has even hosted the popular weight loss series "The Biggest Loser" in the past. Sweeney's connection to health has allowed her to give her fans some great tips on diet and exercise over the years. Sadly, the actor had to deal with body shaming as a young actress, which ultimately led her to a healthier lifestyle. "I remember there was this phase of the low-fat diet — fake cookies or baked things. I would go home and be so upset that I would an entire box of low-fat cookies," Sweeney previously told Maurice Benard on his "State of Mind" series. "It was just crushing. It really is demoralizing," she added.
During an interview with Good Housekeeping, Sweeney revealed that over the years, she taught herself to cook healthy foods, but admitted that it is difficult to cut out things like sugar and salt from a diet. You have to teach yourself to get used to smaller portions and healthier food choices," she revealed, adding that it's a delicate balance not to slide back into old eating habits.
However, in addition to her clean eating policy, Sweeney also makes exercise a priority in her life, even when it may be hard to find the time to get a workout in.
Alison Sweeney's shares her tips for sneaking in a workout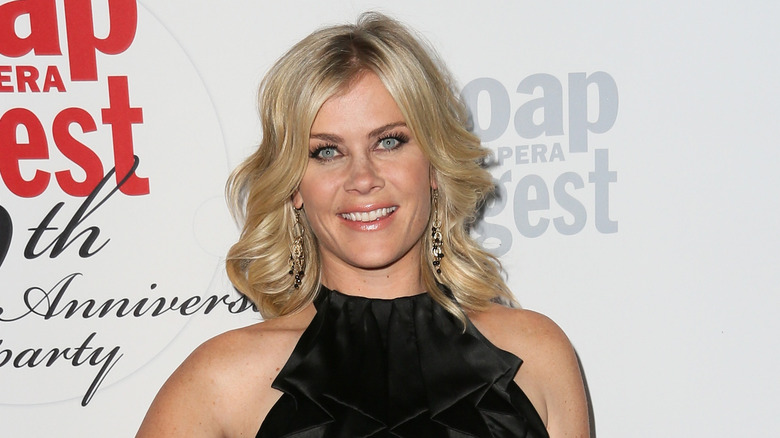 David Livingston/Getty Images
Although Alison Sweeney has a lot on her plate with her acting career and being a mother to her and her husband David Sanov's two children, the Hallmark star still ensures that she's getting workouts in throughout the week. "When I don't have time for a full workout, I think it's really important to still get something done, so there are apps that let me do five-minute intervals with yoga poses or resistance bands," Sweeney told CBS News. "I can even do them while I'm watching TV at night, like an arm workout, sit-ups or plank pose and that's something. Something is better than nothing and sometimes people forget that," she added.
Sweeney also explained to Good Housekeeping that some women can feel like it's selfish of them to take time away from their other responsibilities in order to prioritize exercise. However, she says that it's quite the opposite, especially when it comes to setting an example for children. "We need to set a good precedent and demonstrate how important it is to be active, physically fit, and healthy. It teaches kids that it's important to take time for their health," she stated.
The soap opera alum also said that finding a workout that you like is a great way to see exercise as more of a treat and less like torture.
Alison Sweeney recommends cardio as a quick workout option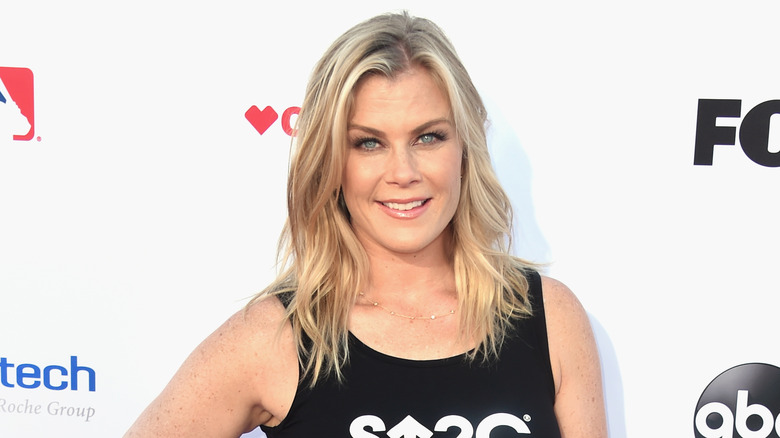 Alberto E. Rodriguez/Getty Images
Previously, Alison Sweeney has revealed how she really kicks up her workouts if she's looking for more intensity and better results. The star suggests using a personal trainer to help inspire and guide you could be a great way to see better results in your workouts. In addition, she says it's so important to mix things up and keep your workouts fresh so that you don't fall into a rut. "It's important to mix up your routine, not only for your body, but also for your mental state," she previously told Prevention.
Sweeney also suggested doing cardio in order to keep your body healthy and strong. She also admitted that doing a bit of cardio can be a way to quickly add a workout in if you are pressed for time. "I don't have a tremendous amount of time to work out, so I find myself cramming in a cardio because that's all I can fit in. I think that if you don't have a lot of time, that it's the cleanest way to burn a few calories," she said.
Sweeney has spent years dedicating time to her health and fitness, and she's been a huge inspiration to her fans as well, many of whom have likely found ways to incorporate her tips into their own busy lives.