The Disney Movie Beyonce's Sister Solange Was Supposed To Star In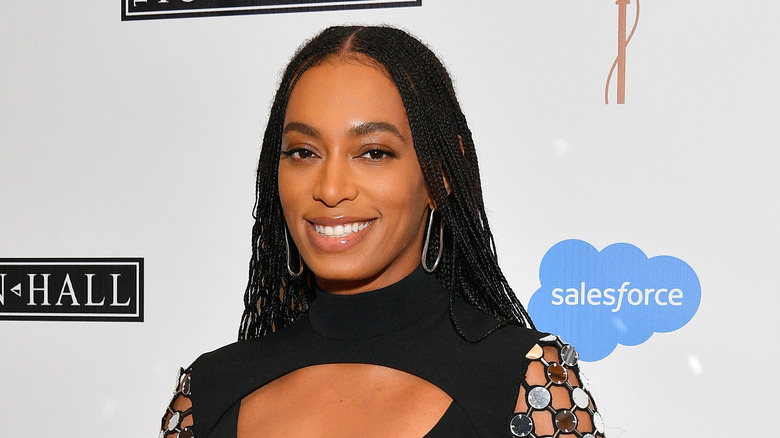 Dia Dipasupil/Getty Images
Many of us were introduced to Beyoncé's younger sister, Solange Knowles, as a backup dancer for Destiny's Child and emerging solo singer-songwriter in the early 2000s. But for a brief moment, Knowles was almost a part of a Disney movie-turned-franchise that could've drastically changed her musical and acting career. 
While her older sister was riding the waves of Destiny's Child's multi-platinum 2001 record "Survivor," Solange was creating ripples in her own right as a voice actor for Disney Channel's "Proud Family," teen star of the 2004 comedy "Johnson Family Vacation," and as a featured performer for artists such as Lil Romeo, Lil' Bow Wow, and Kelly Rowland. 
Throughout her career, Solange has always prioritized her unique songwriting style above attaining the same level of pop stardom as her older sister. However, the "Cranes in the Sky" singer could have had a very different claim to fame if she hadn't heeded the advice of her father, Mathew Knowles: the "Cheetah Girls" movie.
Solange was almost the fourth member of this iconic girl group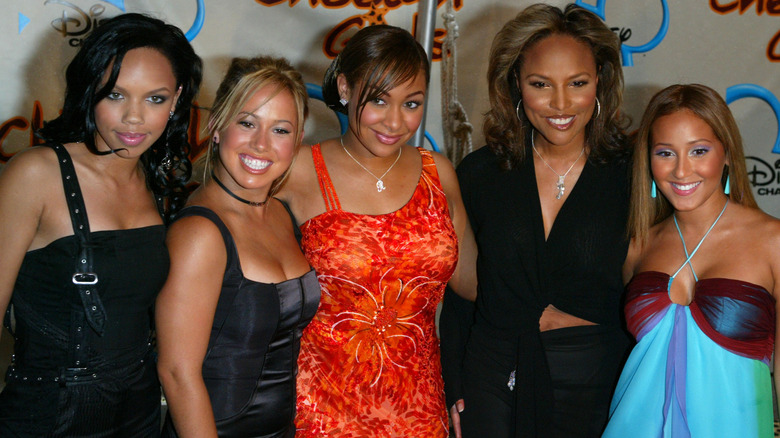 Matthew Peyton/Getty Images
Adrienne Bailon-Houghton, who played Chanel "Chuchie" Simmons in Disney's 2003 girl group flick "Cheetah Girls," shared a little-known fact about the cult favorite film on an episode of the "We Said What We Said with Rickey and Denzel" podcast. As it turns out, Solange Knowles was slated to play the role of Aqua, the fourth member of the cheetah print-clad girl group based on the late '90s book series by Deborah Gregory.
While describing the moment she first learned she would be cast in the film, Bailon-Houghton said, "At the time, I was told that the other girls that were chosen were Raven-Symoné as Galleria, Sabrina Bryan as Dorinda, myself as Chanel, and Solange as Aqua" (via Instagram).
Bailon-Houghton went on to say Aqua's character was tailored to fit Solange, including being from Houston, Texas, and famously carrying hot sauce in her bag. The "Cheetah Girls" actress didn't state a specific reason for why the Knowles sister dropped out of the movie prior to filming, but other sources suggest it was on the advice of her father.
Solange was releasing an album just before the movie's release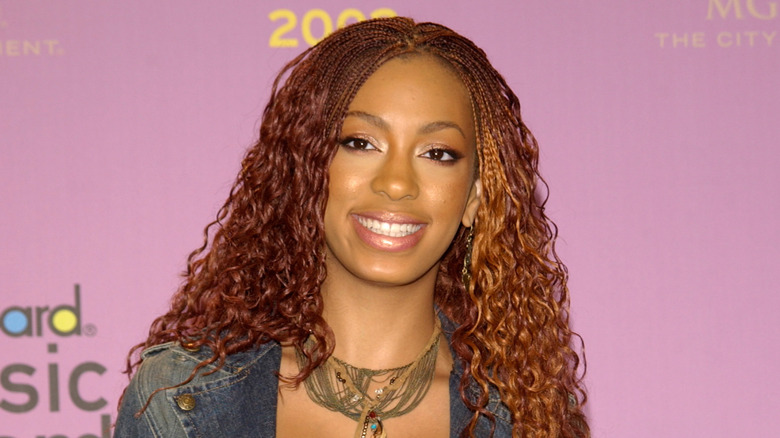 Featureflash Photo Agency/Shutterstock
According to International Business Times, the movie's executive producer Debra Martin Chase explained that Solange had to drop out of the project due to professional conflicts. "Cheetah Girls" came out in August 2003, less than one year after the release of Solange's debut album, "Solo Star." Chase told IBT that Solange's father didn't think she could properly promote the album and star in the Disney Channel Original Movie, so she quit. 
The role of Aqua ultimately went to Kiely Williams, a fellow member of girl group 3LW with Bailon-Houghton. Bryan also spoke to IBT, explaining that she never actually worked with Solange. She said that by the time the rehearsal process started, Williams was already cast as the hilariously down-to-earth alto member of the musical foursome. 
And with two subsequent films and a rigorous live performance schedule from 2004 to 2015, it would appear that Solange and her father were right about the potential time commitment. Considering the success of the "Cheetah Girls" franchise and Solange's prolific solo career, it seems that this girl power group's "different spots and different colors" worked out just how it should have.