Why Michael Strahan And Nicole Murphy Called Off Their Engagement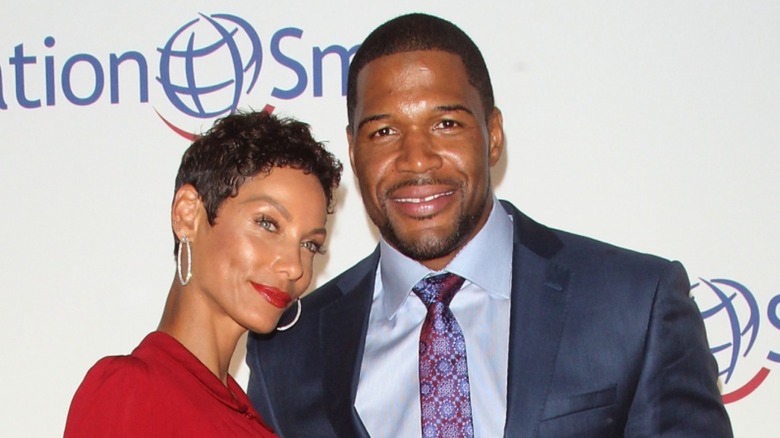 Jim Spellman/Getty
TV host Michael Strahan and model Nicole Murphy started seeing each other in 2007. People reported that while they were dating, Murphy — who used to be married to Eddie Murphy — shared, "When I got divorced, I said never again. [But] Michael and I talk about everything, and we both love to travel, explore and laugh." The outlet also reported when the couple got engaged in the Bahamas on May 22, 2009. 
Strahan expressed his joy at the time, gushing, "I have a great relationship and she's a great girl. I don't like to talk much about my private life, but I'm really happy." However, after a five-year engagement, Strahan and Murphy called it off in 2014. The reasoning was cited as their competing schedules and where they were based. 
At the time, Strahan lived in New York and Murphy lived in Los Angeles, and long-distance relationships are incredibly difficult even for celebrities. As Strahan's representative told People, "They love each other very much, but with the distance and work schedule it has been hard to maintain the relationship."
Cheating allegations could also be why Murphy and Strahan ended things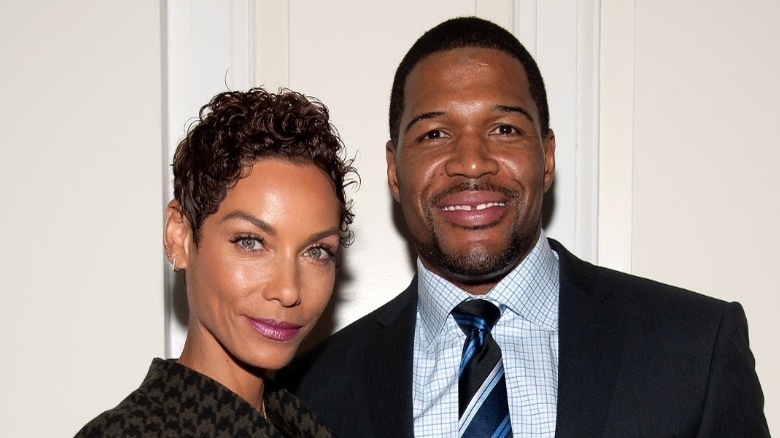 D Dipasupil/Getty
In addition to a difficult professional relationship with Kelly Ripa, Michael Strahan has had many issues in his romantic relationships as well. In 2014, around the time Strahan and Nicole Murphy called things off, a source informed TMZ that Murphy believed Strahan was cheating on her. Once Murphy knew for sure, she dumped him, and their breakup was officially announced. 
This is speculation and was never confirmed to be true, nor was the evidence of unfaithfulness Murphy found ever shared with the public. However, Murphy may also have been unfaithful; sources told the New York Post in 2009 that Murphy and Demetrius Spencer were hanging out behind Strahan's back. 
Additional strain on their relationship was added when Strahan used hidden tracking devices in Murphy's car to see where she was going and if she was cheating. Strahan was previously accused of openly cheating on his ex-wife, Jean Muggli, during their divorce case, so perhaps old habits die hard.
They have since moved on but not without additional scandal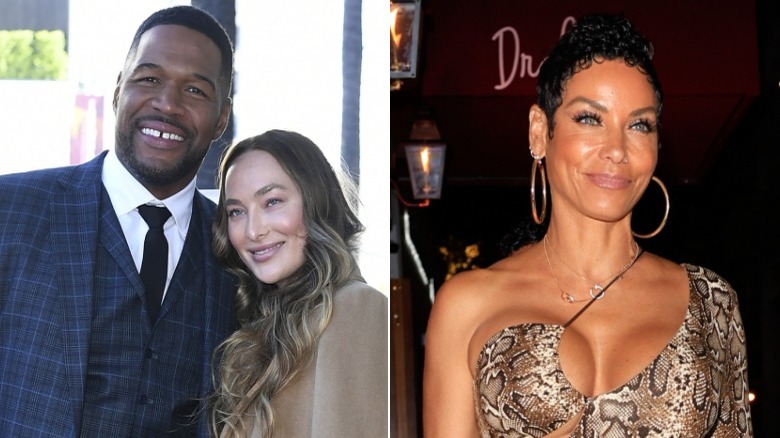 Rachpoot/bauer-griffin & Jc Olivera/Getty
Another potential reason for the Michael Strahan-Nicole Murphy breakup could have been a prenuptial agreement. A source who spoke with the New York Post revealed, "[Murphy] was unwilling to sign a prenup, even though [Strahan] has consistently been very generous to her." Both of them have since moved on, thankfully. Strahan's current girlfriend, Kayla Quick, is an entrepreneur who founded the company Fizzness, and the two have been dating since 2015.
Murphy is currently single. However, she made waves in 2019 when she was photographed kissing Lela Rochon's long-time husband, director Antoine Fuqua, in Italy. Murphy initially dismissed the photographs and told LoveBScott that it was just, "a friendly hello and that was it," (via ET). 
However, she subsequently shared a public apology with TMZ, claiming she thought Fuqua was divorced. "I do not condone women kissing or interacting in any way inappropriately with a married man. I too was once married and I would never intentionally undermine another woman, despite what has been written," she said at the time.