Are Your Favorite Soap Stars Still Working Despite The Actors' Strike In Hollywood?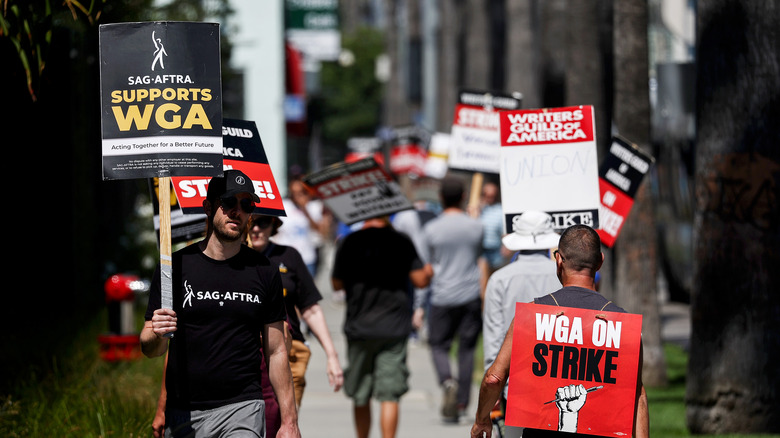 Mario Tama/Getty Images
On July 14, 2023, the Screen Actors Guild — American Federation of Television and Radio Artists (SAG-AFTRA) went on strike, joining the Writers Guild of America (WGA) on the picket line. Both unions are asking for better pay and contracts, with SAG-AFTRA  officially making this decision after their contract ended on June 30, 2023. Hollywood is feeling the burn from these walkouts as the production of various TV shows and movies has reached a standstill. While the SAG-AFTRA strike has no end in sight as of this publication, there is some good news for soap opera fans; the strike will not have soaps in limbo.
Soap opera stars from "General Hospital," "Days of Our Lives," and "The Bold and the Beautiful" will continue to work after they return from their summer hiatus. According to Deadline, they were hired under the SAG-AFTRA National Code of Fair Practice for Network Television Broadcasting, also known as the Network Code.
The publication reports that this code is distinct from the SAG-AFTRA contract that ended in June, which means it did not apply to soap opera actors. Instead, this code is in place until July 2024. Outside of soap operas, viewers can still expect new episodes of talk shows and reality TV to watch. However, not all soap opera stars are for the Network Code.
Nancy Lee Grahn supports the SAG-AFTRA and WGA strikes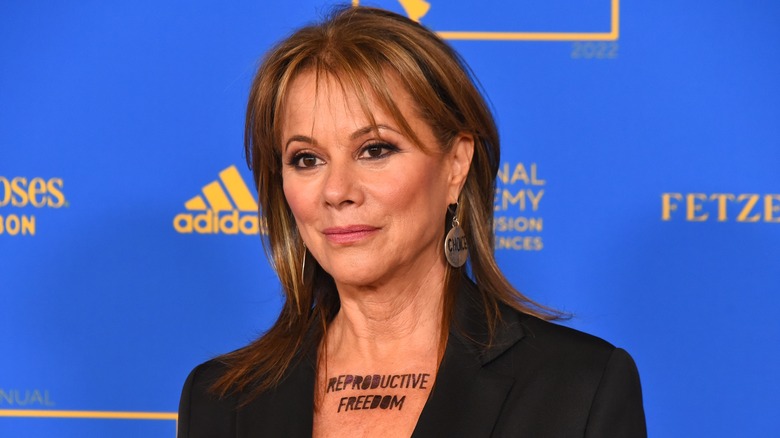 Michael Mattes/Shutterstock
Nancy Lee Grahn, aka Alexis Davis on "General Hospital," is known for having unfiltered opinions on Twitter. When news broke out that a SAG-AFTRA strike was imminent, Grahn went on Twitter and explained that, unlike other actors, she would continue to work because of Network Code, saying this was "a contract I've many issues with but must abide by," before noting that if she did not work, she would breaking her contract. 
Grahn also spoke for her fellow soap opera stars and said that they were all rooting for the picketers. She said, "We believe that what the writers and actors are asking for is correct and just. I stand by the WGA & SAG AFTRA in these current negotiations. And everyday I must go to work, I know that thousands of others cannot while they sacrifice their collective livings for what is right and just. I will continue to post on their behalf & walk with them, because short of that right now, it's all that I know to do."
The WGA strike has not profoundly affected soap operas either. Per Deadline, soap operas are written by non-union writers or have other members from the production team doing the writing. As Ron Carlivati, a writer for "Days of Our Lives" and other soap opera classics who is on strike, told Variety, "The shows don't stop," even when the rest of Hollywood does.