Why Tiffany Haddish Used To Habitually Crash Weddings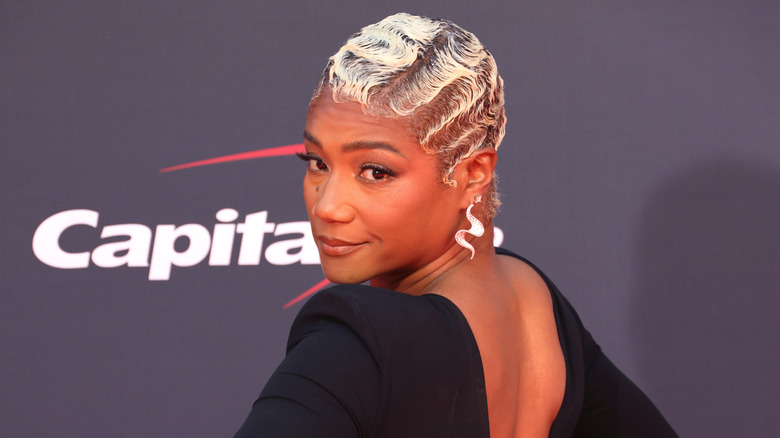 David Livingston/Getty Images
Actor and comedian Tiffany Haddish knows what it's like to struggle. Before making it in Hollywood, she'd been living in her car. During this time, she often didn't know where her next meal was coming from, meaning Haddish had to get creative.
She began crashing weddings to take advantage of the free food and drinks. "I would have two or three drinks, and then I would grab the microphone and be like, 'I just want to say that you are the most beautiful couple,'" she told People. "Everybody would be looking at me like, 'Who is this Black girl at our wedding?'"
The stares didn't phase her. She regularly sought out wedding venues and especially frequented a hotel in the Westchester neighborhood of Los Angeles for the many weddings hosted there. Since she landed her role in the movie "Girls Trip" back in 2017, things have drastically changed for Haddish.
A surplus of money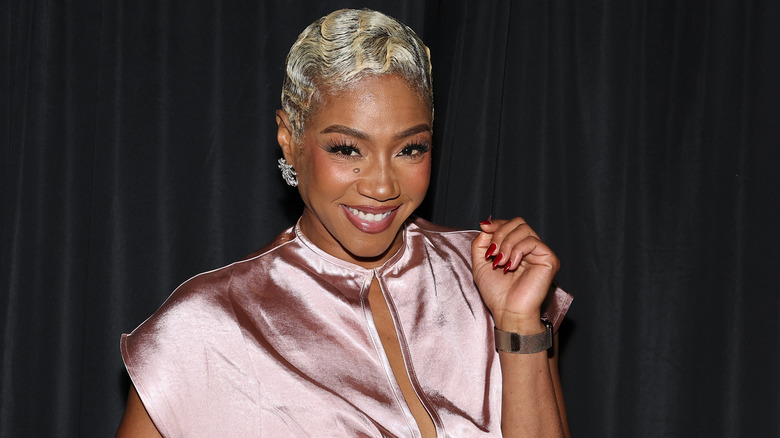 Arturo Holmes/Getty Images
Building generational wealth was the first thing on Tiffany Haddish's mind when the checks started rolling in. One of the first things she did was purchase a house. She was able to pay it off in 2020 when she got her final paycheck from her role in "Girls Trip." Since then, she's been buying homes or plots of land after every movie she lands.
With that being said, Haddish admitted that she suffers from "broke PTSD," according to an interview with Cosmopolitan. Her fear of being homeless again was especially large when she first landed roles. Her family suggested she hold off on buying a house, but she didn't listen. The actor wanted to secure a place of her own to ease the anxiety. "I just knew I was going to have to always make enough money to take care of me and the house, and that's what I did," she shared. "... Now I have a surplus of money, but I'm still afraid of being poor again."
Self belief and gratitude
Since her days of crashing weddings, Tiffany Haddish has managed to make a big name for herself. She has starred in several films and TV shows, and has even done comedy specials. She's even gone through a dramatic hair transformation which boosted her self-esteem. She also snagged a development deal with Hearst Media in June 2023 and is working as an executive producer on two original unscripted series.
Haddish's success is something her younger self could have only dreamt of. The comedian is at a point where she's able to turn down auditions rather than scramble for them. However, accepting that she is rich and she's reached a high point in her career is something she's still working on.
Back in 2019, Haddish made a post that acknowledged her journey to fame in a vulnerable way. She affirmed her younger self and the belief that she had that things would get better. "I look at this picture and want to cry tears of joy for this Girl," Haddish wrote on Instagram, sharing a throwback picture of her days on the comedy stage. "I remember that night. She was homeless, hungry, scared, and hurt. I promised her if she kept faith in God and herself, we will get to a place where we will be housed, overfed, less hurt, and fear-free." It appears that she's finally there!