What Happened To ROQ Innovation After Shark Tank?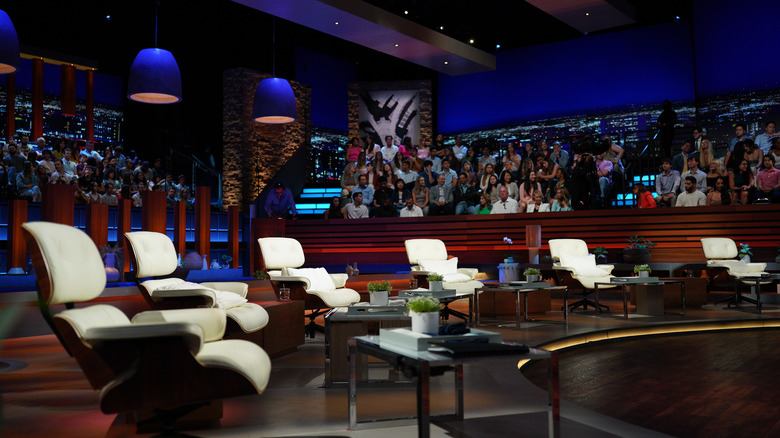 Christopher Willard/ABC
When it comes to functional fashion wear, ROQ Innovation is a clear standout. Raquel Graham is the founder and CEO of the company, which sells beanies and headbands called "headlightz." But these headpieces aren't ordinary at all, as they feature a rechargeable LED light that has numerous brightness levels. Besides their use for outdoor activities, they have been deemed helpful for emergency situations that offer little to no light. The Chicago-based company launched in 2014 and also sells a faux fur scarf product called "nekz." Regarding the intention of ROQ Innovation, Graham said, "We develop, solve and invent solutions daily to meet the needs of our families. I enjoy providing solutions to making anyone's life a bit easier. We all need that," as seen on the Roq website.
Graham's products quickly became popular, with nekz selling out in less than an hour of its 2016 launch on HSN. Yet, eager to secure more funding, Graham later put her best foot forward in Season 13 of "Shark Tank." She initially asked for $200,000 for 15% equity, per Shark Tank Talks. Peter Jones and Kevin O'Leary ultimately made a final deal with Graham, investing $200,000 for 20% equity and a royalty of $1 per unit until $600,000 is paid. Graham clearly had success on the show, but what happened to ROQ Innovation after "Shark Tank?"
ROQ Innovation expanded its product line
With her prosperous business, Raquel Graham produced yet another successful "Shark Tank" product. Yup, ROQ Innovation is still going strong. For 2023, Graham predicts to accumulate $1.7 million in headlightz sales, according to Shark Tank Talks. The products, which sell for an average of $30, can be purchased on the direct site or on Amazon.
Since her January 2022 appearance on "Shark Tank," Graham has expanded her product line. In November 2022, the company took to Instagram to reveal that they were launching headlightz baseball caps. The post said, "The lightweight caps allow handsfree light no matter the weather." The hats come in various colors like black, blue, white, and pink. In a December 2022 Instagram post, ROQ Innovation shared that they added new colors, like navy blue, to the headlightz beanie collection. At the time of this writing, the company hasn't shared any 2023 updates on Instagram.
ROQ Innovation's products are a favorite of this celebrity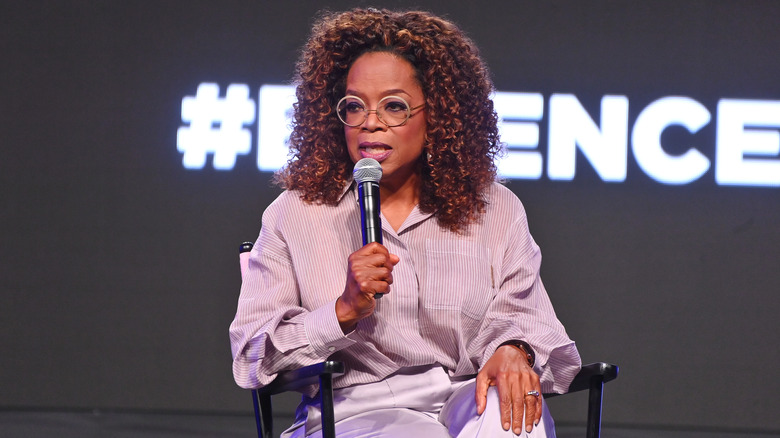 Paras Griffin/Getty Images
ROQ Innovation has garnered much praise throughout the years, earning kudos from one big celebrity. According to the company's site, headlightz products made Oprah Winfrey's O List in 2019 and 2020, as well as her Favorite Things of 2021 list. In November 2022, the company shared some exciting yet unsurprising news on Instagram. The post read, "We're still celebrating the WONDERFUL news of Headlightz® being one of Oprah's Favorite Things for the 2nd year in a row! We are so BLESSED as a Black owned, woman founded company, to receive this level of support and recognition." Perched in front of ROQ Innovation's baseball caps, Raquel Graham cheered as silver confetti poured down.
While Graham has had immense success with ROQ Innovation, the entrepreneur also experienced some serious health challenges that overlapped with her business launch. Following her "Shark Tank" appearance, she spoke about resilience for TEDxWesleyan U. Graham gave some advice to aspiring leaders, saying, "Always be your own advocate. When you feel something is not right, or even slightly off — whether it's your health, your education, your career — ask all of the stakeholders involved the proper questions to alleviate your worries."