Days Of Our Lives Famous Feuds Explained: Marlena And Kristen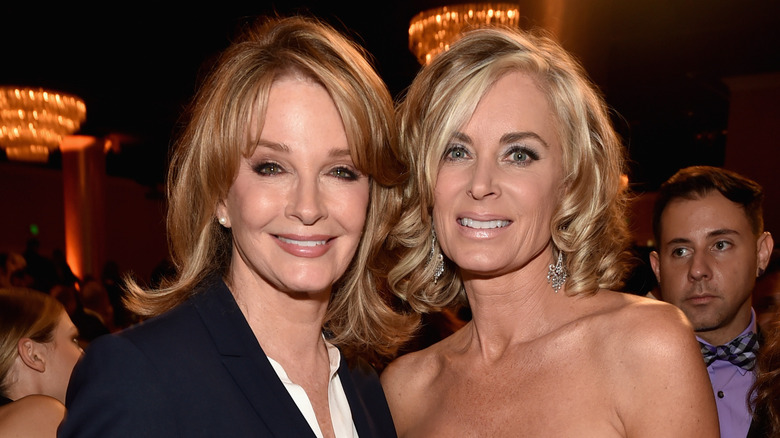 Alberto E. Rodriguez/Getty Images
"Days of Our Lives" viewers have watched some truly entertaining feuds between characters over the years. Throughout the course of the soap opera, fan-favorite Salemites such as Vivian Alamain (Louise Sorel) and Kate Roberts (Lauren Koslow) have gone above and beyond while trying to torment one another. Others, like Sami Brady (Alison Sweeney) and Nicole Walker (Arianne Zucker) have spent decades fighting and scheming against each other as their lives continue to intertwine. However, one of the most iconic rivalries to ever be portrayed on the sudser has to be that of Marlena Evans (Deidre Hall) and Kristen DiMera (Eileen Davidson/Stacy Haiduk).
Longtime fans of the show know that the love of Marlena's life is John Black (Drake Hogestyn). However, like most soap opera couples, the pair have had many ups and downs over the years. At one point when John and Marlena were separated, Kristen came to Salem and grabbed his attention. The two hit it off after John saved Kristen from a mugger and the two began working together at the Horton Center. 
However, there was a problem with the relationship. Kristen was the adoptive daughter of John's enemy, Stefano DiMera (Joseph Mascolo). Despite her family ties, John and Kristen fell in love, and Kristen's strong obsession with keeping him away from Marlena led to some juicy and unforgettable drama.
Kristen held Marlena hostage in the secret room at the DiMera mansion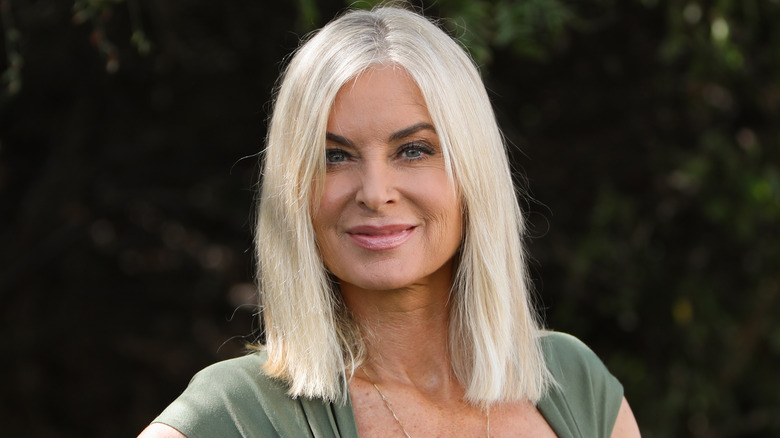 Paul Archuleta/Getty Images
Kristen was head over heels in love with John and she was thrilled to learn that she was expecting his child. However, she worried that Marlena would get in the way of their happiness. This led Kristen to help Stefano fake Marlena's death. After having Marlena kidnapped, she was hidden away in the secret room underneath the DiMera mansion. Meanwhile, Kristen and John got engaged and happily began to plan their wedding. Sadly, Kristen suffered the loss of her pregnancy, but instead of telling John about it, she enlisted the help of a pregnant woman named Susan Banks (also Davidson) to help her. With a wig and fake teeth, Susan looked just like Kristen.
Kristen and Stefano convinced Susan to step in for her doppelganger during doctor's appointments and other baby-related events. Later, after Susan's son was born, she was forced to hand over the little boy so that Kristen could pretend he was her son with John. Eventually, Kristen's plan went terribly wrong when "Days of Our Lives" fans watched Susan take matters into her own hands and lock Kristen in the secret room with Marlena so that she could have John all to herself.
Eventually, the truth was exposed, and after being rescued from the secret room, Marlena told everyone the truth about Kristen's betrayal. John and Marlena eventually got back together, leaving Kristen out in the cold. However, her feud with Marlena was just getting started.
Marlena once pushed Kristen out of a window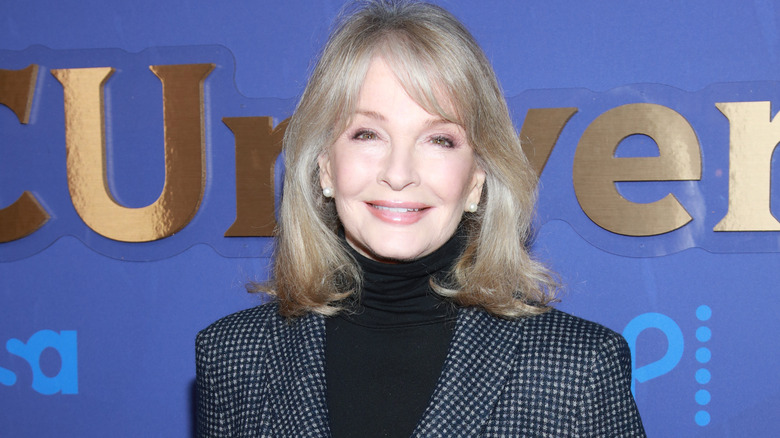 Steven Simione/Getty Images
Years later, Kristen returned to Salem and plotted to get revenge on both John and Marlena. She devised a plan to seduce John's son, Brady Black (Eric Martsolf). However, Kristen ended up falling in love with Brady, and when Marlena found out about Kristen's revenge plot, she told Brady, who dumped Kristen. Seeking vengeance again, Kristen drugged and assaulted Marlena's son, Eric Brady (Greg Vaughan), putting the encounter on film. However, when Brady decided to give Kristen a second chance, she took it. The couple got engaged, but Marlena found the footage and played it at the couple's wedding ceremony.
Kristen found herself obsessed with Brady and went to great lengths to get his attention. She even stole Theresa Donovan's (Jen Lilley) embryo and it implanted into her body so that she could give birth to Brady's child. However, Marlena and Kristen got into a physical altercation when Kristen was confronted about the baby, which resulted in Marlena pushing Kristen out of a window. After some time passed, Kristen returned to Salem disguised as Nicole. She and Brady got intimate, resulting in a pregnancy. The couple later welcomed a daughter together, and Marlena was less than thrilled to have Kristen become part of her family.
"Days of Our Lives" fans continue to watch Kristen and Marlena butt heads decades later, and it's clear that the pair will never be able to bury the hatchet and forget their past.