Sally Field Took Extreme Measures To Get Out Of Dating Johnny Carson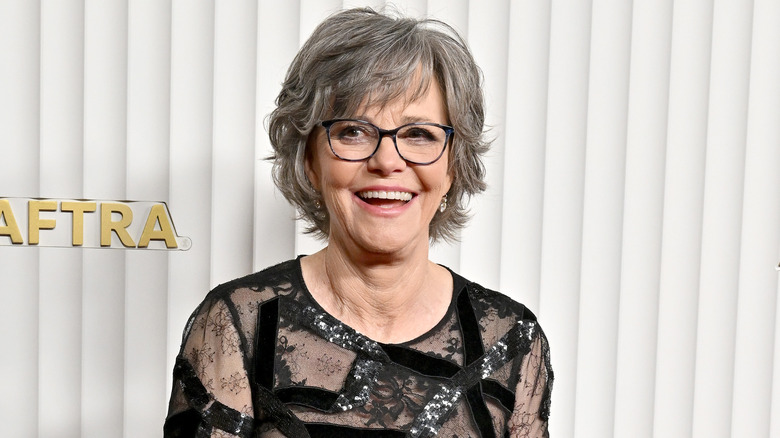 Axelle/bauer-griffin/Getty Images
Sally Field is like everyone's adorable grandma. Even though she's significantly older than when she played teenage Gidget Lawrence, she hasn't lost her cute and sweet personality. Unfortunately, Field divulged that her kind and innocent demeanor once got her in too deep with Johnny Carson. Carson, host of the OG tonight show beginning in the 1960s, "The Tonight Show Starring Johnny Carson," was known for his personable, comedic, and witty personality. It worked incredibly well with his post-evening spot on television, earning him the title "the king of late night."
But his over-the-top energy might have been a bit much for Field, who admitted, "I was never a person who knew how to say no to people," in an interview with Andy Cohen on "Watch What Happens Live." She told Cohen that she was never interested in the late-night star, but the pair did go on a few dates after her separation from Burt Reynolds. She confessed there was nothing wrong with Carson, who she called "wonderful," or anything particularly exciting about their relationship; she just wasn't into it.
So what was the people-pleasing Field to do? "I told him I was having a breakdown and I was being sent away. I couldn't figure out how just to say 'I'm really am just not into this.' I just said, 'I'm so sorry. I've got to go away. They're putting me in a home,'" Field fessed up to Cohen. That's right; Field feigned a mental break and even added being sent away for good measure in order to "kindly" dump Carson. 
How long did the pair date?
It's likely that Sally Field and Johnny Carson didn't go on more than a few dates. The pair were romantically linked after Carson had split with Joanna Holland, his third wife, and Field had just separated from her boyfriend, Burt Reynolds. Reportedly someone close to the couple told the media they were in love, but years later, Field would describe their brief relationship as "the octopus and the reluctant little guppy," on "Watch What Happens Live".
If you hadn't guessed, Field was the reluctant one, which is why she cited a mental breakdown when she wanted out. It may have surprised some when she admitted this years after his death, especially those who witnessed Field as a guest on "The Tonight Show Starring Johnny Carson" in 1979. The two comedians looked like they certainly had some chemistry as they quipped with each other. The double-edged back and forth eventually turned into a shaving cream fight, delighting audiences.
Nevertheless, Field is certainly a good actor, both on and off-screen, who can mask her true emotions behind her sweet and ladylike personality.
Sally's personality was something she struggled with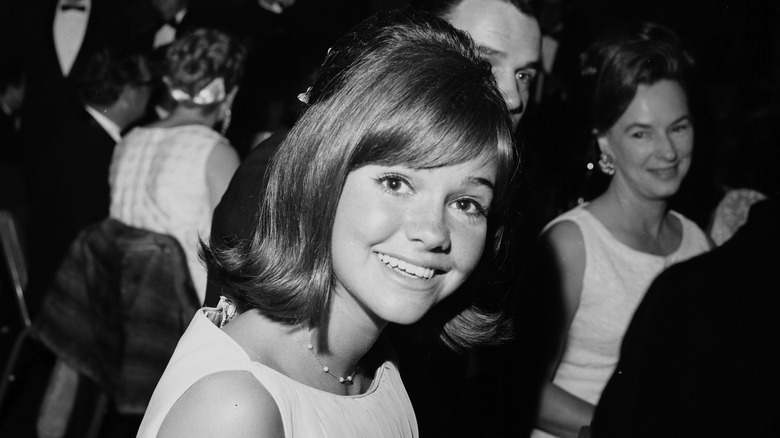 Michael Ochs Archives/Getty Images
Sally Field has had a successful career in Hollywood. She has more than one Academy Award, Golden Globe, and Primetime Emmy award. From "Sybil" to "Spider-Man," Field has played a variety of roles; but she has said that it wasn't always this way.
"I was way too cute and perky," the actor told The Guardian about her struggle to break into the Hollywood film industry. Field started in television with predominantly comedic roles like "The Flying Nun." With her petite figure, effervescent smile, and youthful look, she was often passed over when it came to grittier roles. Even after breaking into the movies, Field still had trouble being taken seriously. She further confessed that her first time at the Golden Globes was certainly not what she had dreamed it would be after they requested she perform a spoof of her "Flying Nun" persona by flying onto the stage "wearing a pink taffeta culottes outfit" complete with hair styled into ringlet-type curls.
Thankfully, Field was able to truly soar, landing a myriad of major roles in very successful films.