Bronwen Booth, One Life To Live Alum, Dead At 59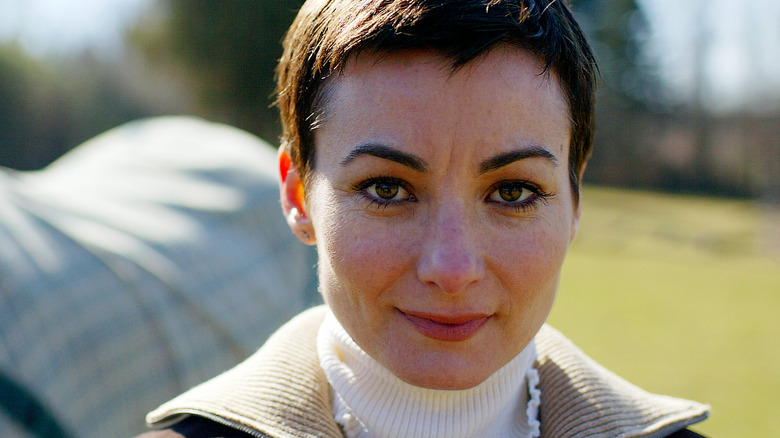 David Howells/Getty Images
The news of another tragic soap opera alum's death has left fans reeling just days after "One Life to Live" and "Young and Restless" vet Andrea Evans died at 66 on July 9. While fellow "One Life to Live" alum Bronwen Booth died months ago from ampullary cancer, a rare form of gastrointestinal cancer, the news of her death was only made public recently.
Booth played Andy Harrison on "OLTL" from 1989 to 1991. Unlike other "One Life to Live" characters who moved to soaps like "General Hospital," Booth followed other professional pursuits after exiting the show. While she did continue acting sporadically in non-soap roles until a small appearance in 2011's "What's Your Number," she also pursued philanthropic endeavors and various roles in film and marketing firms, including Stylesight, MintModa, and Kingsborough Pictures, according to the star's LinkedIn profile. 
The London-born actress and philanthropist died surrounded by loved ones on April 4, at the age of 59.
Friends and family said Bronwen Booth felt the love around her up to the end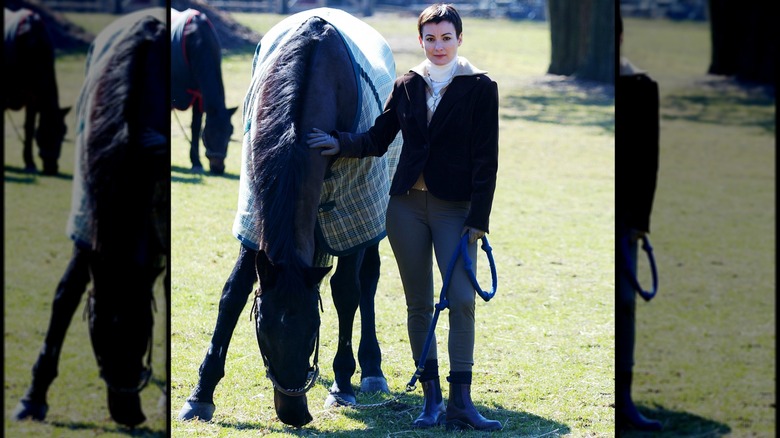 David Howells/Getty Images
Michelle Covello, who organized a GoFundMe campaign for Bronwen Booth following her 2021 diagnosis, wrote that the "OLTL" alum felt the love that surrounded her up to her death. She described Booth's passing as a transition that was accompanied by her husband, Nick Miscusi, who spoke with Booth and held her hand as she neared her final moments. 
"Bronwen and I believe that our life force ... is like all energy, it is transformed from one type to another and is never created or destroyed," Miscusi wrote on the since-deleted GoFundMe page (via Soaps In Depth). "In her human form, Bronwen had limitations of time and space. Not anymore. As we collectively carry her love into the world, may it give us all ... a passion for empathy and the grace and joy of a life well-lived." 
Blue Rider Stables, a therapeutic horse-riding non-profit that Booth worked for as outreach manager from 2017 to 2018, released a statement following Booth's death asking for donations made in her honor to be sent to her equestrian companion Billy Boy.