A Look At Michael Strahan's Messy Custody Battle With Ex Jean Muggli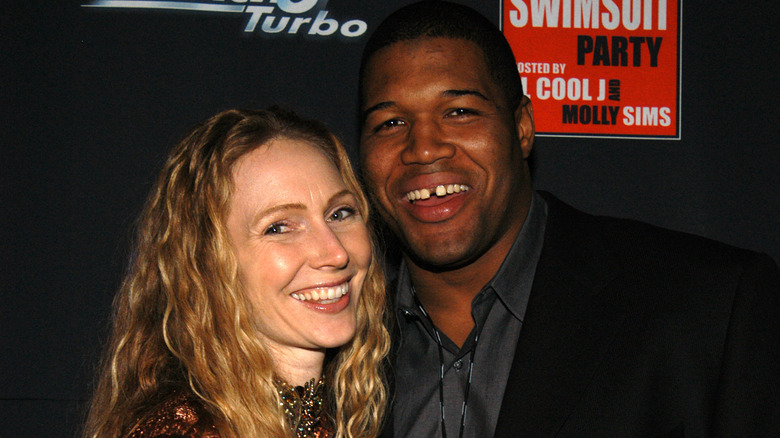 Jason Nevader/Getty Images
ABC news anchor Michael Strahan once made some pretty serious allegations against his wife Jean Muggli, claiming she was guilty of abusing their twin daughters, Sophia and Isabella. In court documents, he said Jean behaved in a "pattern of abusive conduct towards the children for years" and went on to cite how she didn't take them to court-ordered therapy and had them miss sporting events they were supposed to participate in. Jean denied the claims and the court eventually dismissed them.
Meanwhile, Jean accused Michael of failing to help pay for Sophia's and Isabella's horseback riding lessons, as well as not paying her for cost of living adjustments regarding child support. "Michael has now taken the position that he will no longer contribute directly to these expenses," Jean said in court documents, according to The Sun, "leaving me with a significant financial burden to carry on my limited financial resources."
She went on to accuse Michael of spending more money on his dog than on his daughters. She asked for updated financial stipulations, including an increase in child support to $220,543.97 annually, a 50% reimbursement for the $450,802.73 she spent on their children and their activities, and $321,654.98 for support arrears.
Strahan wants to be a present father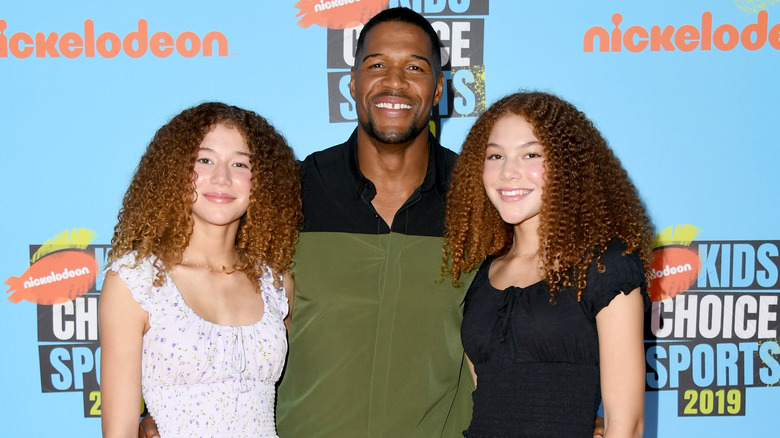 Jon Kopaloff/Getty Images
Michael Strahan has professed his love for his children publicly multiple times. He said he's made it a priority to be an active father and frequent presence in their lives in spite of the divorce. "I think a lot of times when you split, people assume that the mother is supposed to take responsibility for the kids," Strahan told People. "But from day one, it was very important for me to be active, to be a part of their life. I was constantly on planes and phones."
When the couple initially divorced in 2006, Michael owed Jean $15.3 million. Since then, both of them have dated other people (Michael's current girlfriend is Kayla Quick). The two then went back to court in a battle over the kids' custody. In one of the settlements, Jean and the twins were to move to Manhattan so the girls could attend private school, and Michael was to cover relocation costs. The girls were supposed to split their time between the two parents, alternating who they stay with every few weeks. "It wasn't like, 'Okay, we split, now I'm gonna write a check and send it to your mom every month, and Daddy will see you down the road,'" Michael told People. "I'm not operating like that. Getting divorced is probably one of the toughest things I've ever gone through, but I learned a lot about myself."
Strahan allegedly missed important payments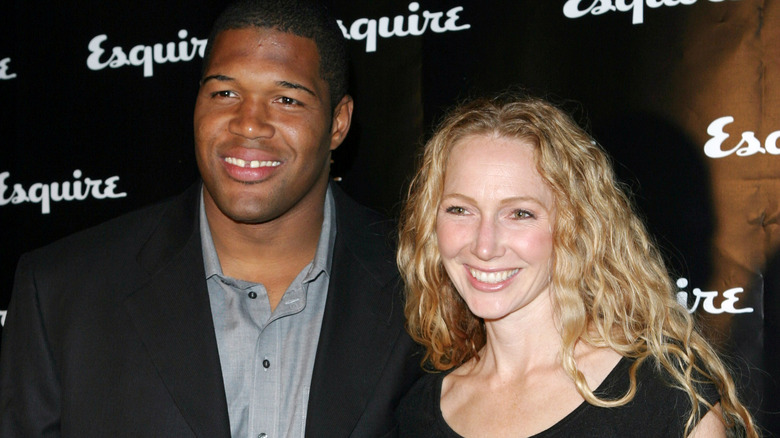 James Devaney/Getty Images
The court battle and accusations have been messy. When it comes to child support, Jean has accused Michael of refusing to pay the proper dues. "He continues to not pay child support more than a year after [Jean filed] the case," an anonymous source from Jean's side told Page Six. "He agrees there is additional money owed but refuses pay it."
Michael, on the other hand, claims that he's attempted to make those payments in question. "[Jean] refuses to accept payment on those [child support] adjustments unless Michael agrees to modify the terms of the New Jersey Divorce Decree and continue support payments for many years after the children reach adulthood," another anonymous source, but this time from Michael's side, told Page Six.
As of 2022, there were more issues regarding payment. Michael was supposed to pay the parenting coordinator fees, but has failed to do so, resulting in the parenting coordinator requesting to end their services. Michael claimed Jean was engaging in behavior that caused the fees to increase when they didn't need to.