Details You Never Knew About The Bold And The Beautiful Star, Scott Clifton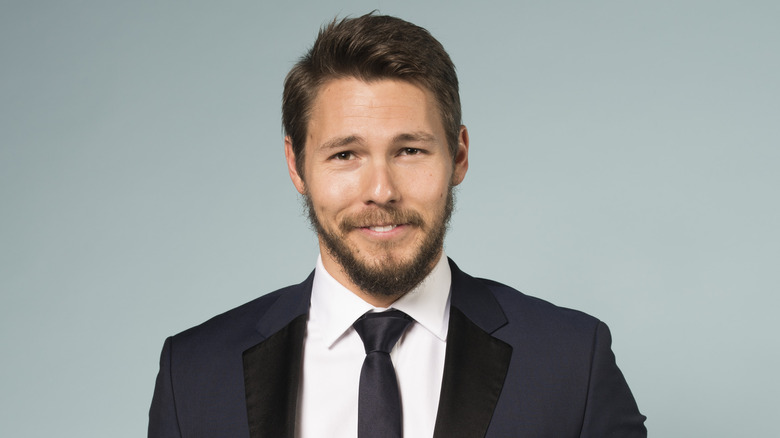 Michael Bezjian/Getty Images
Actor Scott Clifton caught the acting bug for the first time at nine years old, when his mom gave him a copy of "Hamlet" by William Shakespeare and introduced him to a family friend in the acting business. Seven years later, Clifton was acting professionally.
Clifton has been playing Liam Spencer on "The Bold and the Beautiful" since 2010, and fans are not afraid to share what they really think about Liam. Clifton was no stranger to the world of soaps when he got his start on "The Bold and the Beautiful" either — before that, he played Dillon on "General Hospital" and Schuyler on "One Life to Live." Clifton credited his role on "General Hospital" for getting him to where he is today.
Clifton has opened up about one of the things he likes about playing Liam on "The Bold and the Beautiful," saying, "I really like that Liam is a very average kind of guy; he's very flawed and very human ... I think that he doesn't really know what he wants. Liam is the most human character I've ever played" (via LiveAbout). 
Clifton is also musically inclined
In addition to his acting career, Scott Clifton is also a songwriter and musician. Clifton has released four albums since 2004, with the most recent being "Girl Go Home" from 2014. Clifton was able to share his musical talent with soap opera fans when he sang on "The Bold and the Beautiful" in 2016. The song, titled "The Song That Never Played," and the accompanying scene are posted to the official YouTube channel for "The Bold and the Beautiful." The video's description lists the song's co-writers as Clifton, Casey Kasprzyk, Anthony Ferrari, Brad Bell, and Jamey Jaz. The song played over a series of clips of Clifton's character Liam and Steffy, Liam's ex-wife.
In the past, Clifton has used Instagram to share videos of himself performing new songs or practicing his guitar. In a video posted on July 8, 2023, Clifton showcased the strange way he strums a guitar. In the caption, he said, "Never learned how to use a pick or strum correctly, so this glitchy, semi-arthritic weirdness became a habit ... "
Clifton and his wife are separated, but are still good friends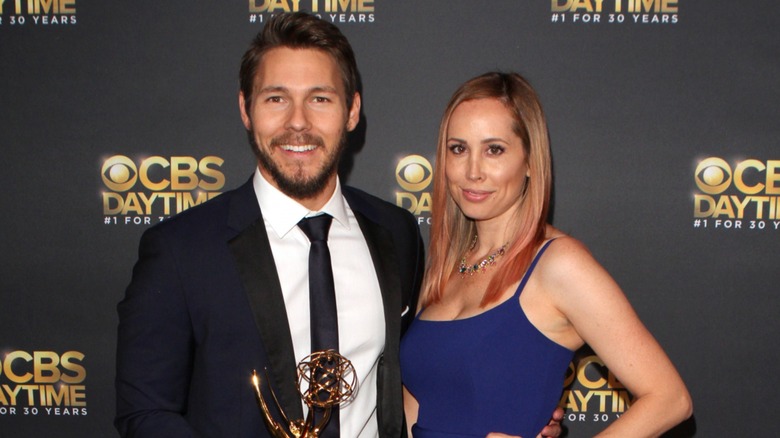 Matthew Simmons/Getty
Scott Clifton has one son with his wife, Nicole Lampson. However, it was announced in Soap Opera Digest in February 2023 that Clifton and Lampson are separated. Clifton said, " ... She remains my best friend in the world, my partner in crime, and my closest confidant and the decision has only deepened the love and respect we have for one another ... We are grateful for everyone's support and ask that you please respect our privacy as we navigate whatever the future may hold."
Clifton got brutally honest about the reason behind his separation while speaking with "General Hospital" star Maurice Benard on his podcast, "State of Mind." After describing the new dynamics between himself, Lampson, and their son, Clifton opened up: " ... We were just not romantically compatible. We just weren't — we loved differently. And it took us way too long to figure that out but once we did, things got better." He also told Benard how Lampson said, "I release you" from their relationship. 
Although it was difficult at first, Clifton expressed gratitude at how things went down, because it strengthened the platonic parts of his relationship with Lampson and allowed them to keep working together as friends and co-parents.