DAYS' Linsey Godfrey Explains Soap Stars' Torn Loyalties Amid Actors' Strike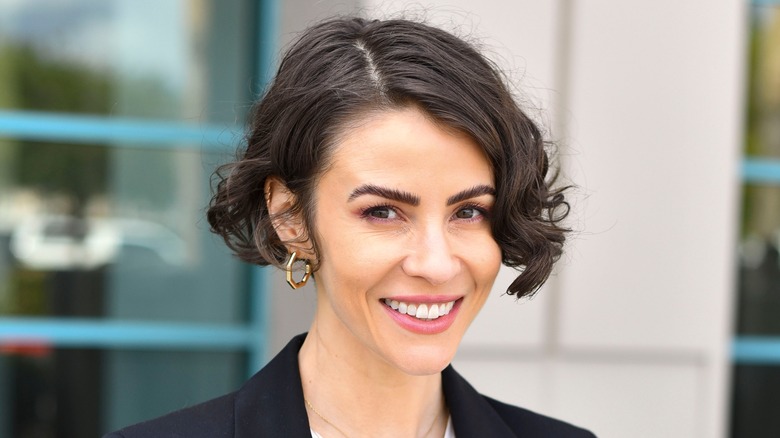 Michael Mattes/Shutterstock
"Days of Our Lives" fans know that their favorite soap opera will air each weekday on the Peacock streaming platform. When the COVID-19 pandemic shut down TV sets, the long-running sudser had plenty of episodes already banked to keep fans satisfied thanks to the production filming six months in advance. However, on top of the writers' strike going on in Hollywood, the actors of the SAG-AFTRA union are also joining in. This means that production on most television shows and movies has been halted for now. 
Soap operas aren't expected to be impacted too much by these strikes, but actor Linsey Godfrey, who plays Sarah Horton on "Days of Our Lives," has something to say about the situation anyway. "I absolutely stand in solidarity with SAG/AFTRA and the WGA. I know my costars share this sentiment and stand in solidarity with me, however, we do have to fulfill our contractual obligations," she wrote on Instagram. "It doesn't make us any less of actors or mean that we don't agree with or don't want all the regulations and protections that the strikes of both unions are trying [to] achieve." 
Godfrey finished her sentiment with, "While I can only speak for myself about how hard it is to rationalize this in my head, I did want to share this information." So, why aren't soap actors on strike as well?
Why soaps like Days of Our Lives won't be impacted by the strikes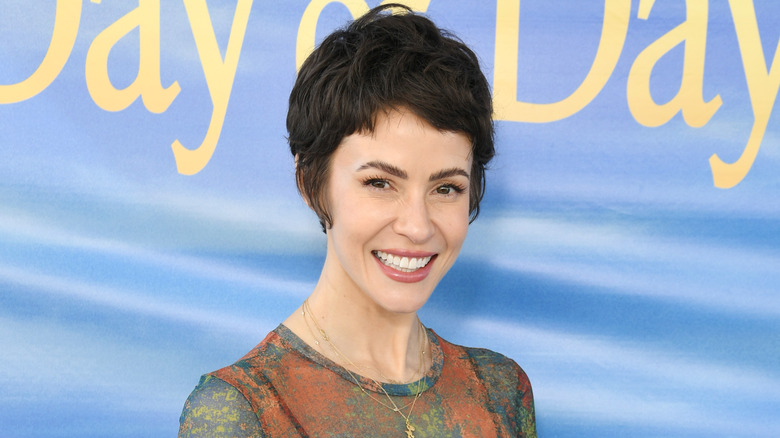 Jc Olivera/Getty Images
Along with game shows, news programs, and reality TV, soap operas operate under a different contract than the rest of the Screen Actors Guild, which covers film and television more specifically. These performers are still part of the SAG-AFTRA, but they can continue to work during the strike because they are employed under the National Code of Fair Practice for Network Broadcasting. SAG-AFTRA voted to strike after they were unable to reach an agreement with the Alliance of Motion Picture and Television Producers (via Entertainment Weekly). 
Soap actors are bound by the Network Code, which lasts until July 2024, according to Deadline (SAG-AFTRA's current contract, on the other hand, expired on June 30, 2023). Because soap stars work under an entirely different agreement, these actors must continue on as normal regardless of SAG's ongoing negotiations with the AMPTP. Moreover, certain soaps have already found ways around the writers' strike, even hiring non-unionized writers to supplement those they've lost during it. 
This marks the first time that both SAG-AFTRA and the Writers Guild of America have been on strike at the same time since 1960. And, although Linsey Godfrey has shared her thoughts on the strike, "Days of Our Lives" will be the last of the soap operas impacted by any of the strikes as they shoot further in advance than any other sudser, per People.