Prince William And King Charles Reportedly Locked In Petty Spat Over Cottage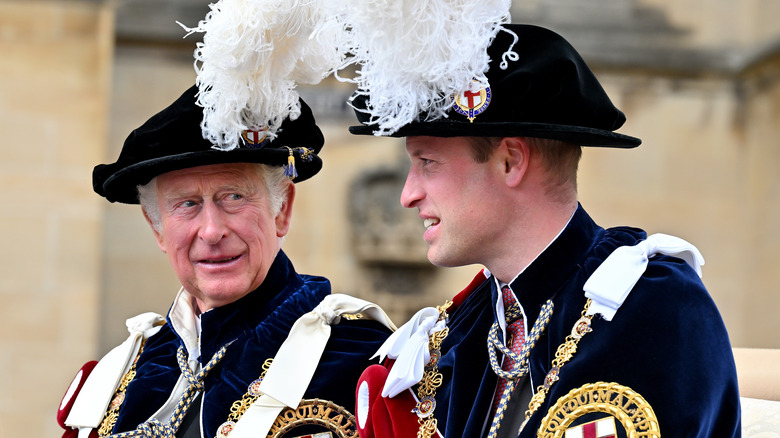 Pool/max Mumby/Getty Images
There has been no shortage of royal housing kerfuffles lately, from Harry and Meghan fully vacating Frogmore Cottage to Prince Andrew refusing to leave his longtime home of The Royal Lodge in spite of King Charles' request. Now, there's news of another dustup surrounding royal housing, this one between The King and his eldest son and heir, The Prince of Wales. 
The dwelling in question is a cottage called Llwynywermod in Wales, which King Charles, when he himself was Prince of Wales, bought and paid to restore back in 2007 (via AOL). The thing is, Charles purchased this house through the Duchy of Cornwall, which is the inheritence of both money and land that comes with the title of Duke of Cornwall. Because William inherited the title of Duke of Cornwall from Charles at the same time that he inherited the title of Prince of Wales upon the elevation of Charles to King, the Duchy of Cornwall, including Llwynywermod Cottage, now belongs to William. 
And William has new plans for the house.   
Why The King is miffed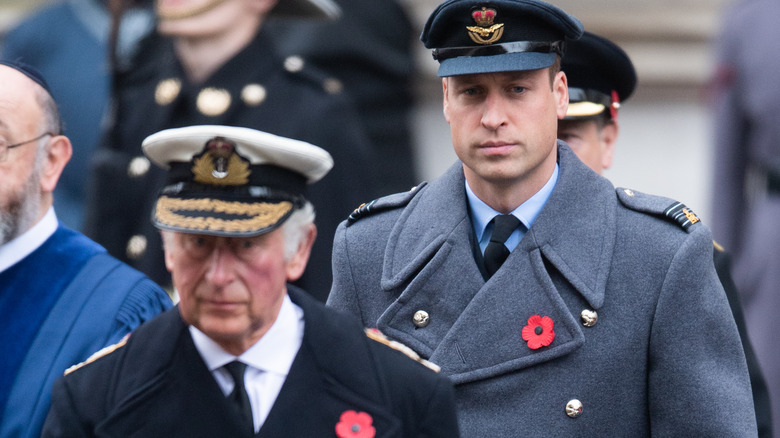 Samir Hussein/Getty Images
Now that William owns Llwynywermod, which is really more of a stately home than a "cottage," he has plans to charge rent to anyone wishing to spend time there – including his father, King Charles III (via Daily Mail).
Charles used to stay at the home for a week or two each summer, but William has not renewed his father's lease. Instead, he has requested that Charles remove his personal things from the home so that it can be available and open to renters who are looking for a special holiday retreat. While William will reportedly welcome Charles to be among those renters, he will expect his father to pay rent like any other guest. 
The situation has left Charles "miffed" according to The Daily Mail, but even so, Charles has agreed to continue to pay for the upkeep of the gardens, as he does not want his restoration work to go to waste.