General Hospital Long-Ago Love Stories: Scott And Dominique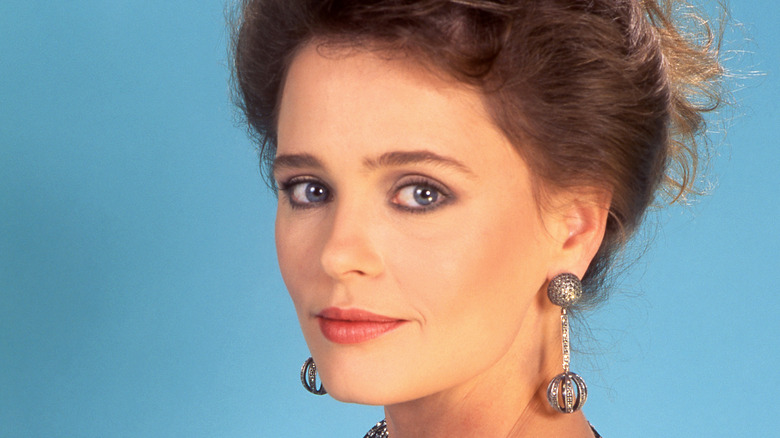 Donaldson Collection/Getty Images
With the frequent comings and goings of actors on soap operas, it's easy to forget all of the different ways fan-favorite characters have been coupled up. Even though some soap opera couples have stood the test of time, there is one couple from "General Hospital" whose time was up all too soon: Scott Baldwin (Kin Shriner) and Dominique Stanton (originated by Tawny Fere Ellis, then Shell Danielson).
Scott Baldwin wasn't the first man to steal Dominique's heart. When she started on the show in 1991 (portrayed by Tawny Fere Ellis), she was married to her controlling husband, Leopold Taub (Charles Lucia). Desperate to escape, Dominique divorced Leopold and came to Port Charles for help. Leopold followed her there and subsequently had her committed to Shadowbrook Sanitarium under his guardianship. All hope was not lost, though; Leopold was ultimately killed due to his involvement with a cartel and Dominique inherited his fortune upon leaving the sanitarium. Although she had a brief relationship with Mac Scorpio (John J. York), Dominique's marriage to Scott Baldwin was the highlight of her time on the show.
If you or someone you know is dealing with domestic abuse, you can call the National Domestic Violence Hotline at 1−800−799−7233. You can also find more information, resources, and support at their website.
Dominique and Scott had a surprising start to their love story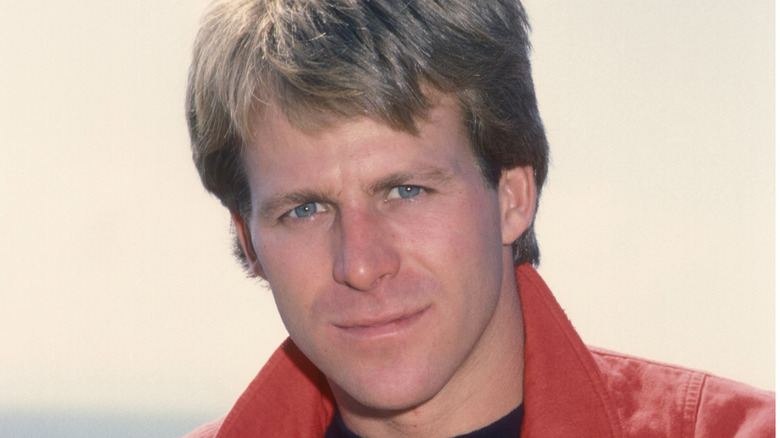 Barry King/Getty Images
Scott and Dominique's partnership started as a professional one when Dominique (now portrayed by Shell Danielson) started working at Deception Perfume with him and Julia Barrett (Crystal Carson). At the time, Dominique was dating Connor Olivera (Michael Lynch). Even though Scott and Dominique didn't get along well, he invited her on a trip to Las Vegas in hopes of winning big while gambling. She agreed, and the trip ensued in a booze-filled blur. The next thing they knew, they woke up hungover and married.
Both equally horrified at what they had done (and the fact that they couldn't remember), the pair returned to Port Charles and filed for divorce. Upon Dominique's return to town with a new husband, Connor broke up with her and left town. Scott and Dominique came to a mutual decision: they wouldn't go through with the divorce if the marriage ended up being a happy one. They fell in love and forgot any mention of divorce.
Scott and Dominique were happy until their heartbreaking end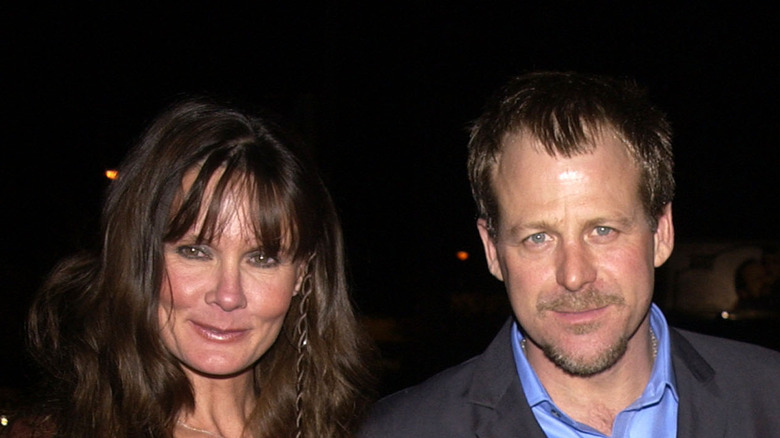 Jean-paul Aussenard/Getty Images
A short time after they decided to stay together, Dominique experienced dizzy spells and migraines, sparking concern among her family. She was diagnosed with a brain tumor and was not expected to live past a few months. Trying to make her last months special, Scott arranged a second wedding with all of their friends and family in attendance to celebrate their love.
Since Dominique would not live long enough to have children, Lucy Coe Jones Quartermaine (Lynn Herring) agreed to be the couple's surrogate. After hearing the unborn baby's heartbeat, Dominique died peacefully with Scott by her side. Lucy gave birth to Scott and Dominique's daughter, Serena Baldwin, shortly after Dominique died. Scott chose the name Serena Baldwin after Dominique's childhood estate, Serenity. Serena was the first of many children that Scott would have.
Dominique appeared on-screen after her death twice more. The first was during the custody battle over Serena when she was a child. The second time Dominique came back was to encourage Scott to move on with his life and hope for love again. Her appearance to him allowed him to open his heart to love again.