Whatever Happened To Days Of Our Lives' Carrie Brady?
Kathy Hutchins/Shutterstock
"Days of Our Lives" viewers who watched the soap opera in the 1990s and 2000s will likely remember Carrie Brady (Christie Clark) having a wild emotional ride. The legacy character, who is the daughter of Roman Brady (Josh Taylor) and Anna DiMera (Leann Hunley), first appeared in Salem as a toddler in 1982 when she and her mother arrived in town to the shock of Roman, who had believed Anna to be dead. Anna claimed she'd been kept hostage, and Roman was happy to know that Carrie was his biological daughter. They got to know each other, but that made Carrie a target for Stefano DiMera (Joseph Mascolo), who was looking to scheme against Roman and have him discredited as a police officer and ISA agent.
Stefano paid Anna $1 million to hypnotize Carrie and have her plant evidence in Roman's home that would cause him to appear like he was accepting bribes. Carrie later went to live with Marlena Evans (Deidre Hall) while Roman was undercover. Carrie's young life got more complicated after she was hit by a car and fell into a coma, which led her to bond further with her father.
Carrie's dysfunctional family dynamic led her to become a rebellious teenager. However, she eventually grew out of her erratic behavior, and as a young adult, she found the love of her life.
Carrie fell in love with Austin Reed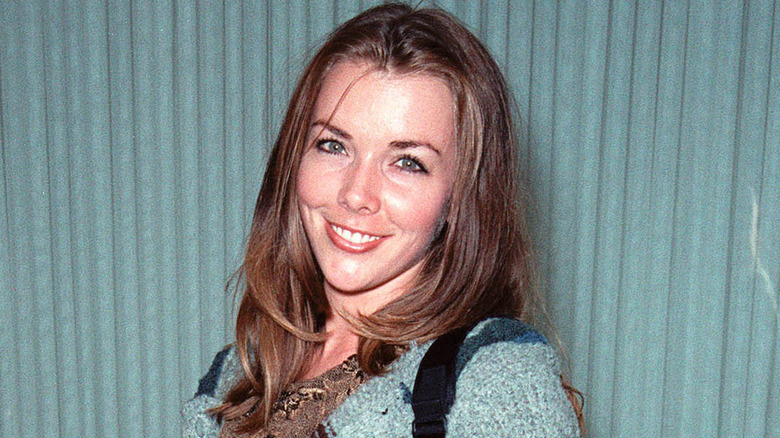 Featureflash Photo Agency/Shutterstock
In the 1990s, "Days of Our Lives" fans watched Carrie Brady fall hard for her neighbor, Austin Reed (Patrick Muldoon, Austin Peck). Austin was a boxer, and he was eventually planning to throw a match for money. However, Carrie talked him out of it and cheered for him as he won the fight. Sadly, the men who had planned for Austin to lose were angry and attempted to harm the boxer by throwing acid at him. Unfortunately, the acid hit Carrie and left a horrific scar on her face. She had to undergo surgery before her face was reconstructed. Things went from bad to worse for Carrie when her younger half-sister, Sami Brady (Alison Sweeney), came to Salem.
Sami instantly became smitten with Austin and began planning ways to separate him and Carrie. Sami stopped at nothing to get her hands on Austin and even drugged him so that he believed he fathered her child. Of course, Sami had some help. Austin's half-brother, Lucas Horton (Bryan Dattilo), had a huge crush on Carrie, and he and Sami worked together to break up the happy couple. After doing everything in their power, Austin and Carrie finally split, leaving Sami ready to pounce.
Sami tricked Austin into living with her and eventually marrying her. However, Carrie found out the truth about Sami's pregnancy and paternity drama and dropped the bombshell on Austin at the couple's wedding. Austin immediately dumped Sami and married Carrie that same day.
Carrie and Austin welcomed a son named Noah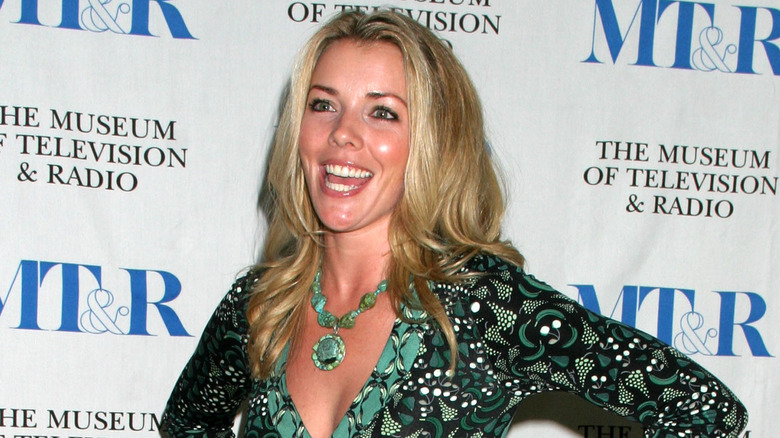 carrie-nelson/Shutterstock
Carrie's feud with Sami didn't end there. Sami continued to tr to win Austin over, and even blackmailed Dr. Lexie Carver to tell Carrie that any children she had with Austin would likely have serious birth defects. Carrie pulled away from Austin and leaned on Lucas. However, she couldn't contain her feelings for Austin. The pair ended up back together, and after Sami's plot was discovered, she and Austin moved to Switzerland. Years later, the couple returned and Carrie revealed that she was a lawyer. She worked closely with Sami's husband, Rafe Hernandez (Galen Gering), on an important case. Carrie and Rafe started their own legal firm together and the two grew close, even sharing a kiss before they were caught. Carrie was torn between Rafe and Austin, but ultimately chose to be with Austin, returning to Switzerland with her longtime love.
Carrie and Austin later welcomed a son named Noah off-screen. They were seen together in 2017 when Carried helped her mother, Anna, out of some legal troubles. Carrie also returned to Salem in 2019 for the funeral of her grandmother, Caroline Brady (Peggy McCay). However, she's been mostly absent for several years.
Fans would likely love to see Carrie return to Salem and find out what she's been up to, and see how she might acclimate to life in her hometown now that her sister Sami has moved away and is out of the picture.