What Really Happened Between Carrie And Rafe On Days Of Our Lives?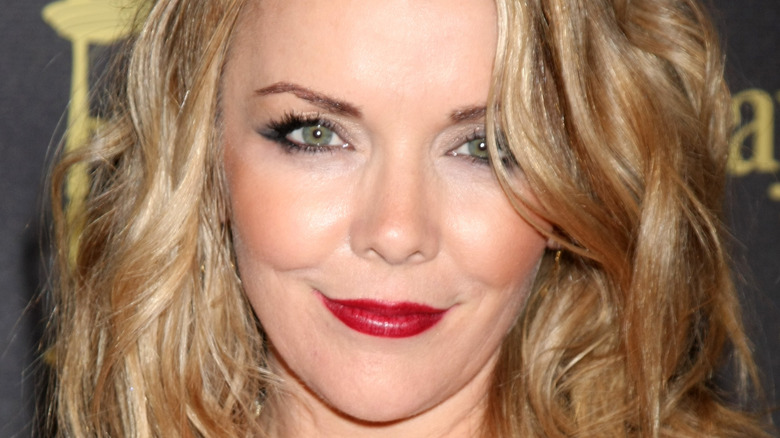 Kathy Hutchins/Shutterstock
"Days of Our Lives" viewers have come to know and love the character of Rafe Hernandez (Galen Gering) over the years. Rafe first came to Salem in 2008 as an FBI agent who was assigned to help protect Sami Brady (Alison Sweeney) while she was in the witness protection program, per Soaps in Depth.
Rafe and Sami ultimately fell in love and eventually got married. The two were a good match, as Rafe often balanced out Sami's wild and crazy ways and helped to keep her grounded. Sadly, the pair didn't make it, and fans have watched Rafe fall into a series of unsuccessful relationships since that time.
After his divorce from Sami, Rafe went on to have a fling with Kate Roberts (Lauren Koslow) and even fell in love with his physical therapist, Jordan Ridgeway (Chrishell Stause), according to Soap Central. Rafe later developed feelings for widower Hope Brady (Kristian Alfonso), but a secret one-night stand with his ex-wife Sami ended that marriage. Rafe even had a brief romance with Ava Vitali (Tamara Braun) before eventually marrying Nicole Walker (Arianne Zucker), per Soaps.
However, one of Rafe's most shocking romances was with Sami's very own sister, Carrie Brady Reed (Christie Clark). The couple's relationship stunned many fans, and definitely upset the pair's other love interests.
Carrie and Rafe developed feelings for each other while they were married to other people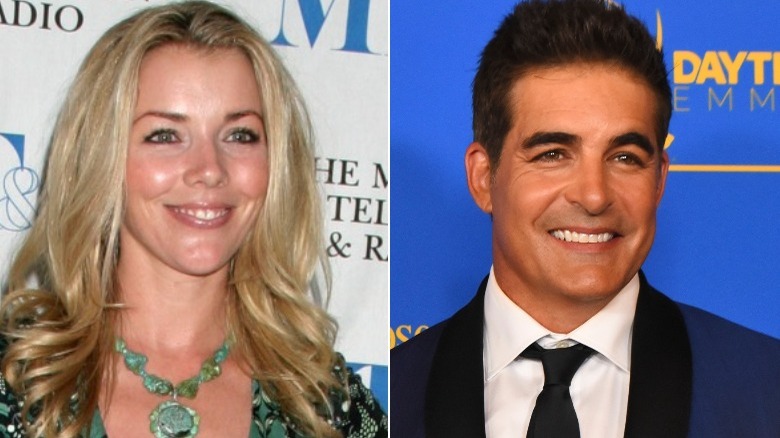 carrie-nelson & Michael Mattes/Shutterstock
Longtime "Days of Our Lives" fans know that there is a lot of bad blood between Sami Brady and her half-sister, Carrie Brady. The two women have had many issues over the years, that mostly stem from Sami's former obsession with the love of Carrie's life, Austin Reed (Austin Peck), per Soap Digest. The love triangle between Carrie, Austin, and Sami dominated storylines in the 90s and had fans on the edge of their seats. However, it was an unexpected turn of events when Carrie developed feelings for Sami's husband, Rafe.
It all started when Carrie and Austin returned to Salem. Soon after their arrival, John Black (Drake Hogestyn) was arrested and Carrie offered to be his attorney. As a police officer, Rafe found out that there was a secret witness in John's case, and spilled the beans to Carrie. The situation led to Rafe being fired from his job. Carrie felt so bad that she offered him a position with her as a private investigator. They began working side-by-side and eventually developed feelings for each other, per Soap Central.
The pair eventually succumbed to their feelings and engaged in a passionate kiss (via Soaps). Of course, Sami walked in on the kiss and lost her cool. She kicked Rafe out of their house. Sami and Rafe later got divorced and Carrie went back to her husband, Austin. However, that wasn't the end of Carrie and Rafe's story.
Carrie and Rafe reconnected years later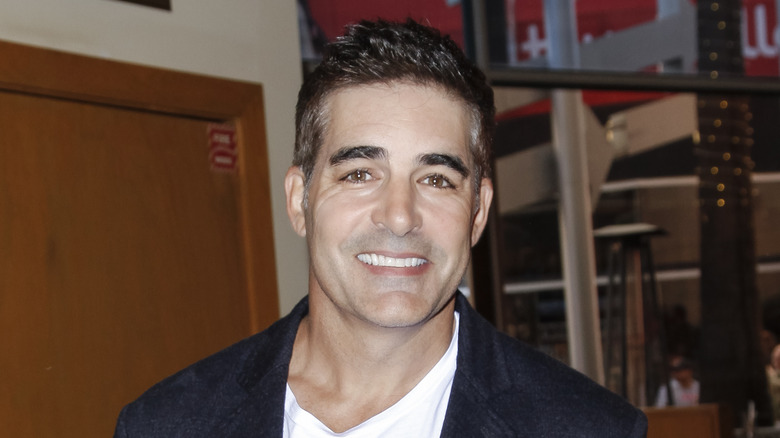 Tibrina Hobson/Getty Images
Years after Rafe Hernandez and Carrie Brady's first kiss, the pair reunited when Carrie came home to mourn the passing of her grandmother Caroline Brady. While in town, she revealed that she and her husband, Austin Reed, were going through a rough patch and had split. The couple spent some time catching up with one another, and it was clear that the old attraction was still there, per Soap Dirt.
Although, when Rafe asked Carrie to represent him during his divorce from Hope Brady she refused to do so citing that Hope was family and that it would be a conflict of interest. However, that didn't stop the pair from getting very close. Carrie and Rafe seemed to fall into old patterns when they found themselves alone and ended up getting intimate. The following morning, Eric Brady (who also happens to be the twin brother of Rafe's first wife Sami Brady) awkwardly caught the pair in bed together (via Soap Hub).
Although Rafe and Carrie shared an intimate night together, no serious relationship ever came out of it. Carrie eventually returned to her husband, Austin, and the two were seen together in Season 1 of the soap's spin-off series "Beyond Salem" (via Soaps Spoilers). Meanwhile, Rafe went on to marry Nicole Walker.
Although, "Days of Our Lives" fans know that anything can happen in Salem and that a relationship between Rafe and Carrie likely isn't off the table in the future.