Meghan McCain Slams Barbie Movie With Comparison To Meghan Markle's Failed Podcast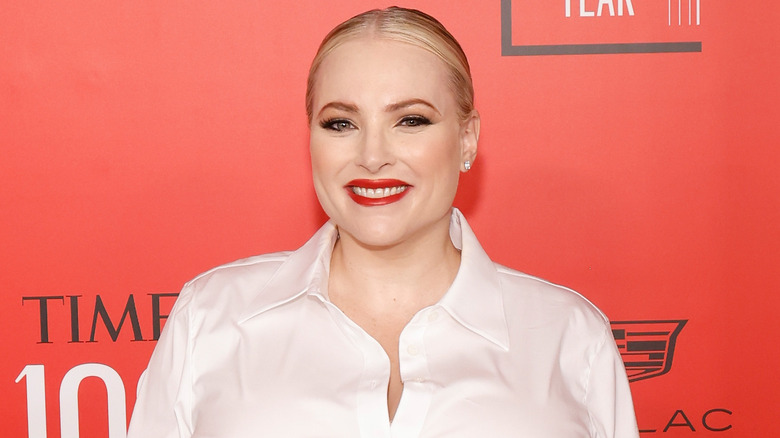 Taylor Hill/Getty Images
One of the most anticipated movies of 2023 has been Greta Gerwig's "Barbie," and the film has already had an impact on society. The movie caused a pink paint shortage felt around the world. And it's solidified Barbiecore's popularity with bright pinks and fuschia showing up in everything from fashion to home decor —if you want to get in on the trend, these are some Barbicore essentials you can add to your wardrobe.
If the previews are any indication, the movie clearly leans into the playful and colorful world of Mattel and Barbie dolls, but the comedy may go further than just frothy fun. Gerwig and titular "Barbie" star Margot Robbie have talked about the message that is inherent in the movie. In an interview on ABC News Australia, Gerwig said, "It most certainly is a feminist film. But it's feminist in a way that includes everyone; it's a 'rising tide lifts all boats' version of it." And plenty of people are stoked to see the movie, with some even going so far as to buy special Barbie-themed outfits to go see it on opening day.
But not everyone is excited about the "Barbie" movie and that includes Meghan McCain. It's the feminist angle that she's not happy with. In McCain's latest column for Daily Mail, she refers to the movie, which hasn't even come out yet, as "the most overhyped ever," and she compares it disparagingly to Meghan Markle's podcast — Markle's podcast "Archetypes" was shuttered at Spotify after one season — with its potential feminist messaging.
Meghan McCain thinks Greta Gerwig might ruin Barbie dolls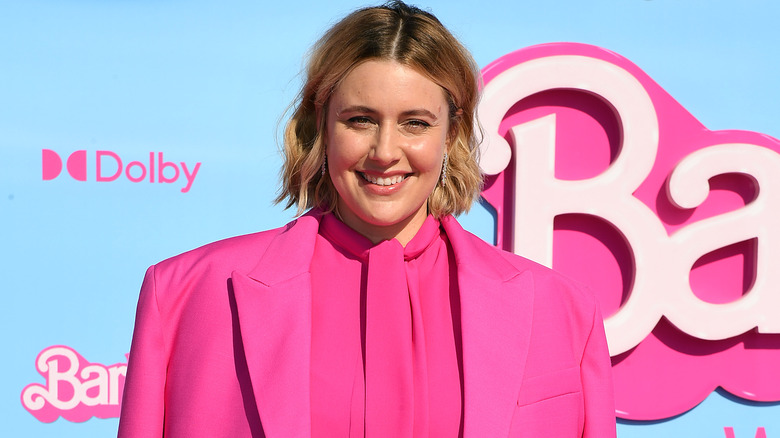 Jon Kopaloff/Getty Images
When it comes to the "Barbie" movie directed by Greta Gerwig, Meghan McCain definitely seems to take issue with how the movie will portray Barbie. In her Daily Mail piece, she wrote, "As someone who had many happy years of enjoyment from the dolls as a little girl, is it so wrong for me to feel anxious about what Gerwig's 'interpretation' will mean for the brand's future?" McCain seems worried that Gerwig might end up focusing too much on feminism in "Barbie" in an attempt at "possible political meddling."
Before Gerwig's iteration, which she wrote with Noah Baumbach, screenwriter Diablo Cody was approached to write a script for a live-action Barbie movie, but Cody was unable to deliver and she eventually dropped out of the project. McCain referenced a quote from a GQ interview with Cody to back up her concerns about the message of the movie. "When I was first hired for this, I don't think the culture had not embraced the femme or the bimbo as valid feminist archetypes yet," Cody said.
McCain wrote: "Valid bimbo archetypes? Sounds like an episode of Meghan Markle's risible podcast." One of Meghan Markle's podcast episodes was about breaking down the stereotypes behind the word "bimbo." While it's her first time airing her issues with "Barbie," it's not the first time she's had problems with Meghan. McCain has lashed out at Meghan and Prince Harry previously in her column, saying they're tearing the royal family apart.