What Taylor Cole Learned About The World While Filming Hallmark's Aloha Heart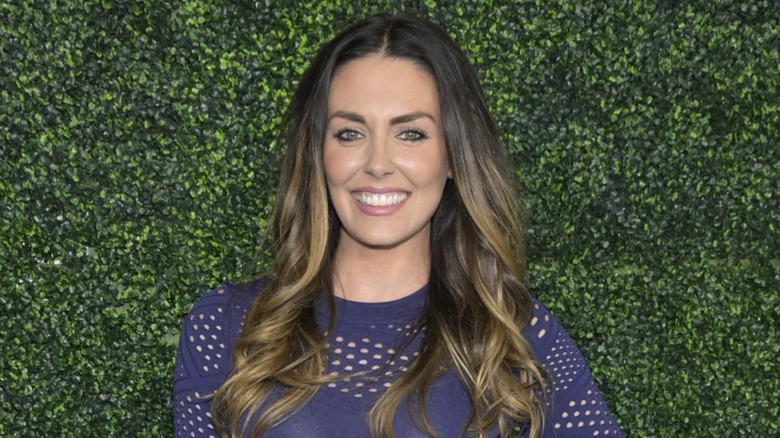 Michael Tullberg/Getty
Taylor Cole has another new Hallmark movie premiering Saturday, July 29, 2023. In the movie "Aloha Heart," she stars as Sara, a conservationist visiting Hawaii to be maid of honor at a wedding. Kanoa Goo stars as Manu, the manager of his family's hotel where the wedding is happening. Sara and Manu team up to make the hotel more environmentally friendly, and the duo learns that their connection might run even deeper.
While filming "Aloha Heart," Cole learned more about conservationism. She told Digital Journal, "I am very close to nature and giving back to Mother Earth. In this movie, there were a lot of details about water conservation that I didn't know about, and it was interesting to learn and open your eyes to a whole new world. Every tiny little effort can accumulate in a big impact in the world."
Cole also told the outlet how she enjoyed working with her co-star Goo and added, "I love working with first-timers because I get to warn him about all the love that he is about to receive in his life from all the Hallmark fans, and that is very exciting."
Cole has shared some of the causes she's passionate about on social media
Taylor Cole has shared her love of nature on Instagram. Her pinned post is an Earth Day post from 2021, which she captioned, "Protect her ... we have all the answers surrounding us." She also included the hashtags, "#motherearth," "#happyearthday," and "#nurturenature."
Another cause important to Cole is the Boys and Girls Club of America (BGCA). The BGCA is an organization devoted to helping children. Their website says, "We do whatever it takes to ensure all kids have a great future." In Cole's Instagram bio, she says that 100% of the profits she makes on Cameo videos for fans go toward the Lake Tahoe chapter of that organization.
Cole also stepped in for a Camp Christmas in July 2023 game night hosted by the nonprofit Christmas is Not Cancelled. The money raised by the event was to help children in foster care.
Working on a Hallmark movie also led Cole to finding her husband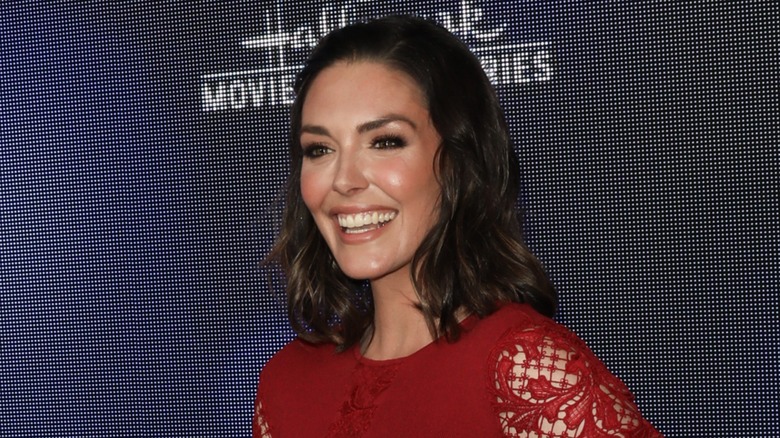 Paul Archuleta/Getty
In addition to gaining new knowledge, filming Hallmark movies has helped Taylor Cole's personal life as well — she has Hallmark to thank for her marriage. Cole's husband, Cameron Larson, is a producer, and the couple met while on a movie set. The plot of Cole's Hallmark movie "Matching Hearts," where she plays a professional matchmaker, is similar to her real-life love story with Larson. Cole initially tried to set Larson up on dates with her friends. Cole said, "Luckily, similar to the movie, none of the matches worked and we both realized we were perfect for each other" (via People).
Cole and Larson got married in a small ceremony in 2020. Although they considered waiting to wed so they could have a bigger bash, Cole and Larson ultimately decided they did not want to put off being married. Cole told People, "It sounds a little cheesy, but when you know you know, and we wanted our forever to start as soon as possible."
Most of their guests watched via a live stream, and there were only five other people at the wedding besides Cole and Larson: an officiant, a witness, a musician, a photographer, and a videographer.