Tim Matheson's Sultry Throwback Pic Proves He Wasn't Always The Pure Virgin River Doc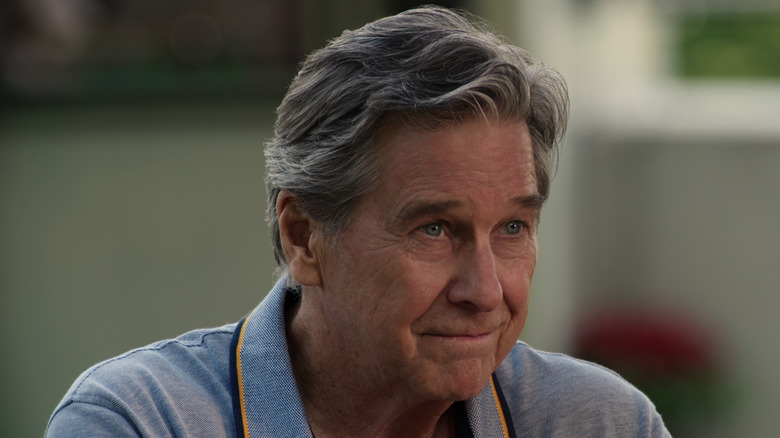 Netflix
Tim Matheson might be best known these days for his role as Vernon "Doc" Mullins on "Virgin River," but fans of the small-town drama may be surprised to discover that the actor has a long history in Hollywood — and the roles he's taken on in the past haven't always been as serious and buttoned-up as the mature doctor he currently plays.
In the world of "Virgin River," Doc Mullins is the local medical practitioner who, despite being seen as a reliable and helpful member of the community, doesn't always get along with everyone. On the show, he experiences his fair share of drama, from suffering the loss of his vision to learning unexpectedly that he has an adult-aged grandson.
When it comes to romance, Doc is married to the town's mayor, Hope McCrae, but the two aren't typically involved in risqué scenes (although Matheson once told Entertainment Weekly that he imagined his character still had sex with his on-screen wife, despite the fact that the two often bickered). However, long before his days of playing the Virgin River M.D., Matheson was no stranger to sultry storylines that might even make Doc blush.
Tim Matheson appeared shirtless in a '90s movie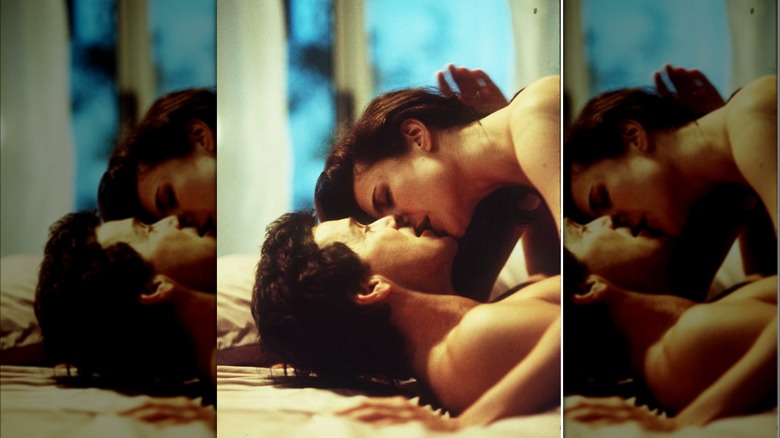 Getty Images/Getty Images
Rewind to 1992, nearly three decades before the beloved Doc Mullins first took over our screens, and you'll find a hardly recognizable Tim Matheson playing a totally different character in the movie "Those Bedroom Eyes." The thriller starred Matheson opposite Mimi Rogers, and — unsurprisingly, given its racy name — shows the "Virgin River" actor in some pretty sensual scenes.
Case in point: the throwback pic above. A shirtless Matheson is caught in the middle of a steamy kiss in a still from the film, a scene that appears to be a major departure from how "Virgin River" fans are used to seeing the star (read: in scrubs or a cozy cardigan). Matheson's role in "Those Bedroom Eyes" is just one blip in his decades-long career, however. 
He got his start in the '60s in TV series such as "Window on Main Street" and "Leave It to Beaver," and the busy actor hasn't stopped working since. Besides "Virgin River," you can also find Matheson in the long-running TV show "The West Wing," the John Belushi film "National Lampoon's Animal House," the 2010s drama "Hart of Dixie," and numerous other roles.
He's also spent some time behind the camera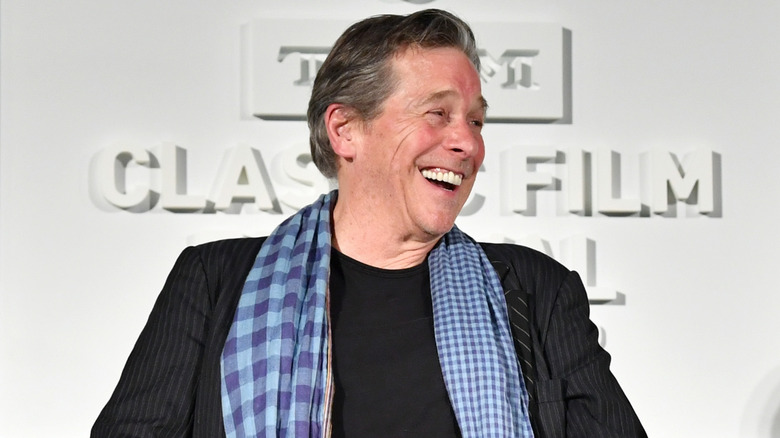 Emma Mcintyre/Getty Images
While Tim Matheson may be fun to watch onscreen, whether he's playing a curmudgeonly doctor or locking lips with a co-star, the actor has also spent a lot of time behind the scenes as a director and producer too. His experience in the director's chair has mostly been episodic, including four episodes of "Virgin River" during the series' first two seasons. The TV icon even directed Meghan Markle for one episode of her show "Suits" in 2011. 
"For me as a director, she was easy to shoot," he later revealed to Page Six. "Just point [the camera] in that direction, it'll be fine." Even if it seems like Matheson can do it all, he admitted in a "Chatting with B" interview that he prefers acting above all else. "I love being an actor on a show that tells an interesting story, and being a director is much more demanding and much more time-consuming because you're choosing everything that goes into the production, the wardrobe, the locations, the script and any alterations to the script, so everything is sort of focused on the directors," he explained. 
Matheson continued, "I know on 'Virgin River' I directed four different episodes and it was exhausting because I had to act as well as prep it, then shoot it, and then edit it, so it was very demanding."