Why Did Lindsay Lohan Move To Dubai?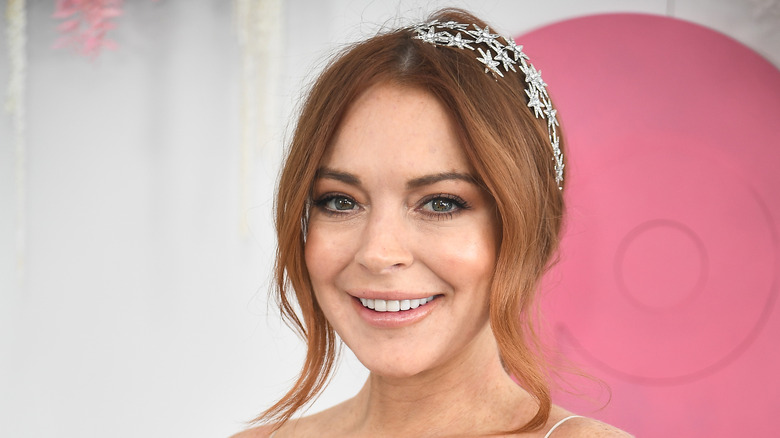 James Gourley/Getty Images
Lindsay Lohan is no stranger to fame and has lived much of her life in the public eye since she started her career at the age of 3. As she's got older, Lohan has found ways to live a more private life — one that doesn't involve paparazzi waiting outside her home every day. A big part of that is due to the fact that Lohan moved to Dubai almost a decade ago. 
"It's a city built on desert, I came here in 2008 when they had just finished building the Atlantis hotel, and there was none of this here. I've been living in the UAE for six years, but I go back to New York a lot," she said in an interview on "Lights Out With David Spade" in 2020. Of course, Dubai has become an incredibly special place for Lohan, who met her now-husband, financier Bader Shammas, at a restaurant in town while out with friends. 
"I said, 'You look like someone I know.' He was like, 'No, I don't, who?' And then I said to him, 'I feel like you're the person I'm going to be with forever.' I'd never been able to talk to someone like this," Lohan recalled during an interview with Allure. The couple lives in the "Wall Street" area of the city, which Lohan describes as being "downtown," and it doesn't sound like the actor has any plans to ever move back to the States.
Lindsay Lohan lives a private life with her family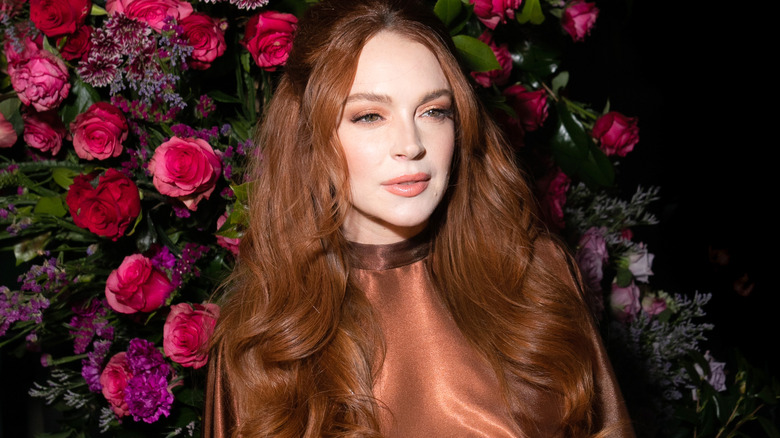 Hippolyte Petit/Getty Images
In a 2018 interview with Emirates Woman, Lindsay Lohan shared how moving to Dubai really changed her for the better. "Moving here was a fresh start," she said. "You hear more about real current events rather than celebrity gossip, which I really appreciate." In fact, Lohan remained completely under the radar at first, noting, "I lived mainly on the Palm, so I didn't really see anyone. And it's not like I'm going out at night much, it's a very different lifestyle for me." 
The actor added, "I moved here for that purpose — I don't have to be publicly seen all the time or discuss what I'm doing." And that seems to be working out quite well for Lohan, who even managed to keep her first pregnancy a secret well into her second trimester. "We are blessed and excited," the former child star captioned an Instagram photo of a baby onesie on March 14, 2023, announcing her pregnancy just four months out. 
Lohan gave birth to a son named Luai in July 2023. "The family is over the moon in love," a rep told TMZ at the time. Although the "Mean Girls" star hasn't shared any photos of her son on social media at the time of writing, we're sure she will when the time is right.
The actor has fully embraced the Dubai lifestyle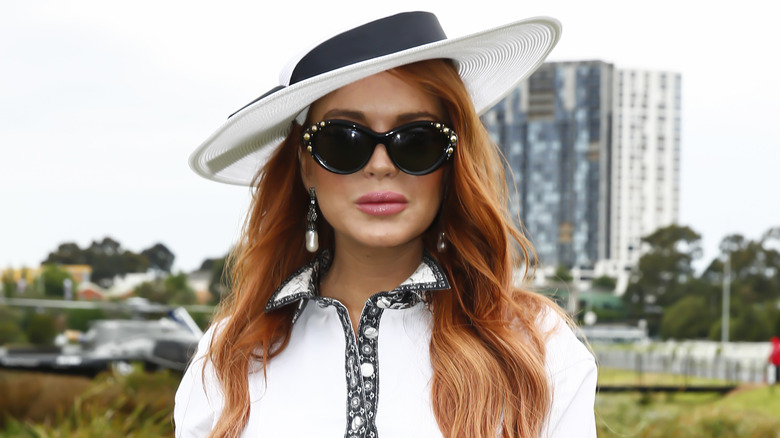 Sam Tabone/Getty Images
Lindsay Lohan's decision to move to Dubai wasn't really a difficult one. "I got there, and I felt a certain sense of calm. I think it's because [the] paparazzi is illegal there. I really found that I had a private life, and I could just take time for myself," she told Vogue. "I decided to stay there because I really learned to appreciate what it is to go, do my work, and then leave and live a normal life. It took me moving there to really appreciate the time that I take for myself — instead of just going, going, going — and learning to say 'no.'"
Interestingly, the actor may have been considering a move back to the United States in 2019, but the pandemic kept her from relocating, which she discussed during her 2020 sit-down with David Spade. But she's really settled in now and, moreover, Lohan has totally adapted to the lifestyle in the United Arab Emirates. In a chat with E! News, in February 2023, the "Freaky Friday" star shared that she's even changed up her wardrobe to accommodate the hotter climate. 
Likewise, "It's a little bit more conservative sometimes," she said. "The weather's different there, it's hot longer year-round, so sometimes less is more. It depends on wherever you are traveling. Fashion is always fashion." Clearly, Dubai suits her.