What Will Ferrell's Oldest Son Magnus Really Does For A Living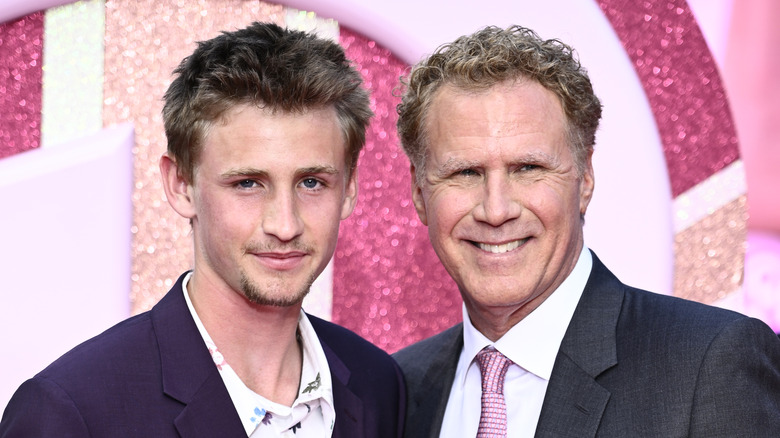 Gareth Cattermole/Getty Images
Being the eldest son of comedy legend Will Ferrell and having a name that's Latin for "greatest" could add up to a fair amount of pressure, but Ferrell's firstborn Magnus Ferrell seems to be doing a good job living up to the hype. As he continues to enter early adulthood, Magnus is slowly making a name for himself apart from his dad's tremendous legacy. 
Will Ferrell and his wife, Viveca Paulin, married in 2000 before welcoming Magnus into the world in 2004. The family continued to grow as sons Mattias and Axel Ferrell were born in 2006 and 2010, respectively. Despite their parents' A-list status, they've been able to enjoy childhood as relatively normal celebs' kids that nobody knows about (as much as one can when your dad is the guy from "Elf," "Stepbrothers," and "Saturday Night Live"). 
And while it would be fair to assume Magnus might follow his father's footsteps into the world of comedy, he has his sights set on a different career path in pursuing pop music stardom. 
From son of a comedy icon to aspiring pop artist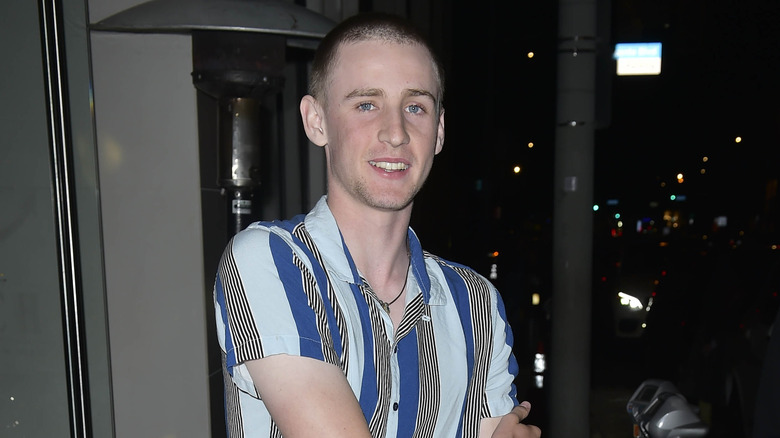 Zerojack/star Max/Getty Images
Magnus Ferrell enrolled at the University of Southern California in 2022 and is pursuing a solo pop artist career. The young musician was featured in KCRW's Young Creators Project that same year, where he explained that he had been writing and studying jazz since he was a preteen. 
"I've used music as therapy in a lot of ways," the keyboardist explained to KCRW. "There was a moment in my life where I wasn't super happy. It was mainly in quarantine when everything was shut down ... But the one thing that was my anchor, my thing that I kept coming back to, was music and songwriting. It's something that I can never let go..." 
Ferrell's jazz background can be heard interwoven through his keyboard arrangements, but his music has a definitive pop flavor indicative of southern California's beachy dance scene, both past and present. His Spotify artist profile features five singles ranging from 2021 to 2023.
His dad has helped a bit, too (mainly with cowbell)
And, of course, when your dad is behind one of the most iconic musical skits of "Saturday Night Live" history, it's worth bringing him up on stage for a song or two, which is precisely what Magnus Ferrell did at his first full-band show in San Diego in December 2022. The show was a fundraising event for Cancer for College, an educational fund for cancer survivors started by Will Ferrell's college roomie, Craig Pollard.
Magnus performed a short set ahead of the headlining band, the Psychedelic Furs, including several of his singles currently available online and a cover of Radiohead's ubiquitous hit, "Creep." While Magnus and his band performed an original, "Back in Place," Will was invited onstage to help close out the song with — what else? — more cowbell. 
And who knows, his dad being in the cast of "Barbie" might mean Magnus' next release will travel from Los Angeles closer to the coast with even more synth-driven, sun-soaked Malibu vibes.