Meet Geraldo Rivera's Wife, Erica Michelle Levy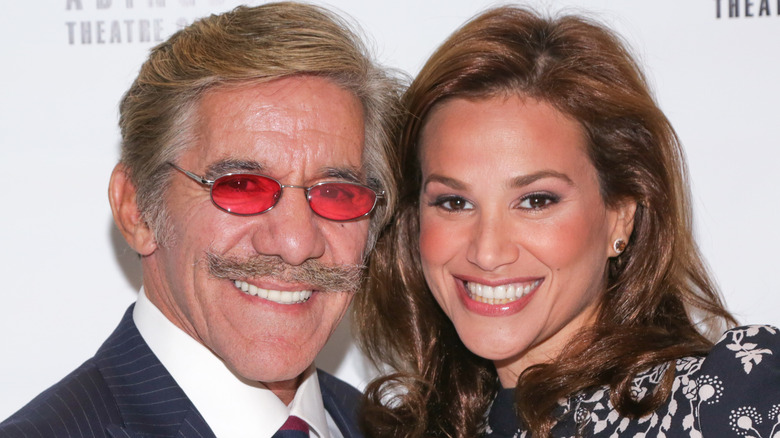 Brent N. Clarke/Getty Images
Journalist and political commentator Geraldo Rivera has had a compelling career and an even more interesting love life. The former host of his provocative talk show, which ran for nine seasons between 1987 and 1998, has been married a total of five times. While welcoming sex workers and white supremacists to his stage, behind closed doors, Rivera was a father to four children at that time: son Gabriel with former wife Sherryl Raymond, son Cruz Grant and daughters Simone and Isabella with ex-wife Cynthia Cruickshank. However, after the latter of those relationships ended, he found love once more and became a father for the fifth time during his marriage to his current spouse, Erica Michelle Levy.
Even with 31 years between them, the couple has been going strong since the early 2000s. She is college educated with her own ties to television. It was through her career that she and Rivera hit it off and have remained together ever since.
Erica first met Geraldo when she was a producer on his show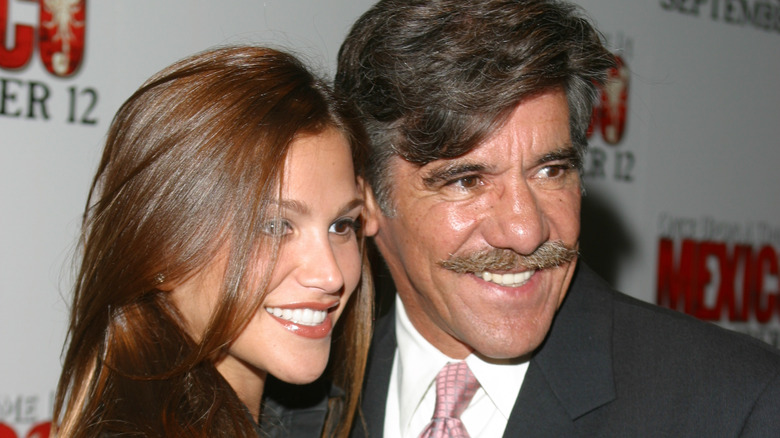 Steve Azzara/Getty Images
After receiving her communications degree from the University of Wisconsin, Erica Michelle Levy decided to enter into the same profession as her father, Howard Levy. Before his passing in 2007 from prostate cancer, he worked as a lawyer and a TV producer for NBC Universal, which gave Levy some insight into the business. After graduating and moving to New York, she landed a job in 2001 as a producer on the set of Geraldo Rivera's CNBC show "Rivera Live." At the time, Levy was 26, and her soon-to-be husband was 58. A romance ensued shortly after, and the two dated for two years before tying the knot.
Levy and Rivera said 'I do," on August 10, 2003, amongst their many loved ones inside the Central Synagogue in Manhattan. At the time of her wedding, Levy was employed by her husband's company, Maraville Productions. In that role, she was more hands on with Rivera's projects, serving as executive producer on another of his many programs: "Geraldo's Voyager: From Roots to the Rain Forest," which aired on the Travel Channel.
Erica is a devout Democrat despite her husband's previous ties to former President Donald Trump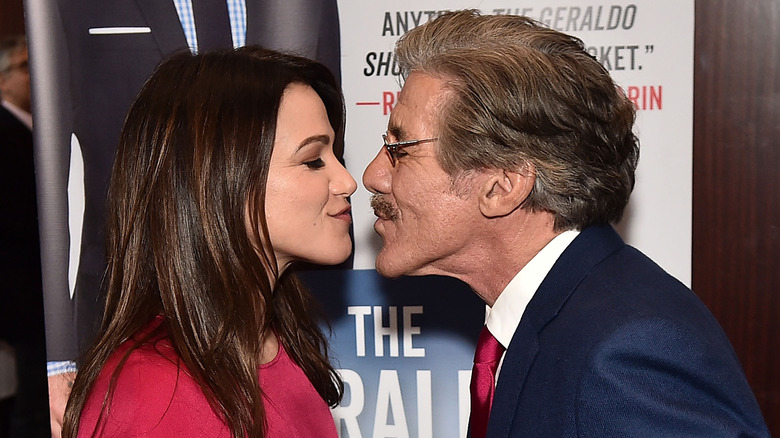 Theo Wargo/Getty Images
Journalist and committed Republican Geraldo Rivera was a longtime supporter of former President Donald Trump. The two were once good friends, with a bond spanning years. However, his wife, documentarian Erica Michelle Levy, is on the opposite side of the aisle. As a President Joe Biden supporter, Rivera admitted that ahead of the 2020 election, there was some strain in the couple's home.
"There are tensions at home. My wife and daughter are very active and contribute to the Democrats. They put this sign on my lawn, and I was horrified!" Rivera admitted to Page Six.
Though he seemingly has no plans for joining the Democratic party, Rivera does have plans of possibly joining the Senate. He and Trump are no longer allies. Rivera has vowed to keep his former pal from returning to the White House due to his handling of the Capitol riots and refusal to accept the 2020 election defeat. Despite a difference in political opinions, Rivera has remained firm that this is not something that defines his marriage. Instead, the couple splits their time between boating and basking in their Shaker Heights, Cleveland mansion. With Rivera being let go from "The Five" in June 2023, it seems that Levy will have much more time to spend with her husband and daughter.