Lacey Chabert Returns In Hallmark's Haul Out The Holly: Lit Up With Wes Brown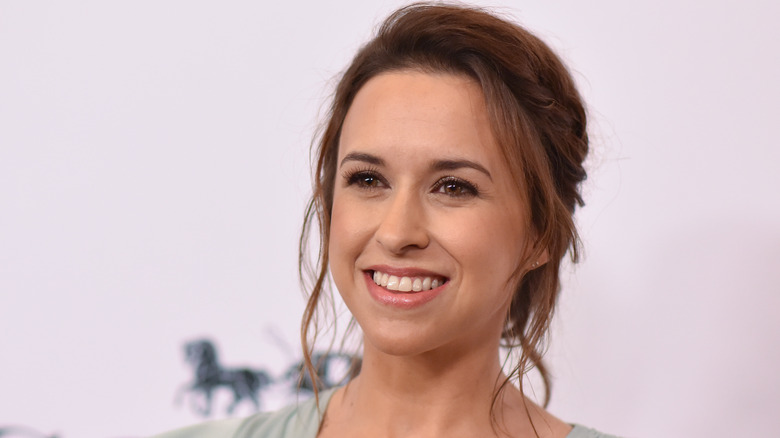 DFree/Shutterstock
If you're a fan of Hallmark movies, you're probably also a Lacey Chabert fan. The "Mean Girls" actor has been in over 30 Hallmark films, which makes it hard to narrow down Chabert's best Hallmark movies. One recent favorite of many fans is "Haul Out the Holly." And if you're ready for Christmas in July, watch the Hallmark Channel on Saturday, July 22 at 8 p.m. ET/PT, to see Emily, played by Chabert, get dragged into the neighborhood's HOA Christmas activities and along the way, she falls fall in love with Jared, played by Wes Brown in the Hallmark original movie "Haul Out the Holly." The best part? You'll be able to get a first look at the sequel — "Haul Out the Holly: Lit Up." Though to see the whole movie, you'll have to wait until Hallmark's 2023 Countdown to Christmas event.
"Haul Out the Holly: Lit Up" will feature Chabert and Brown reprising their roles as Emily and Jared, but this time Emily's all in on the Christmas festivities in the neighborhood, per Southern Living. But with a new family moving in just in time for the holiday season, the competition over Christmas decor goes to a whole new level. And it will also bring back a lot of Evergreen Lane's most unique characters, like Ned, played by Stephen Tobolowsky; Pamela, played by Melissa Peterman; and Mary Louise, played by Ellen Travolta.
Haul Out the Holly will be all about the laughs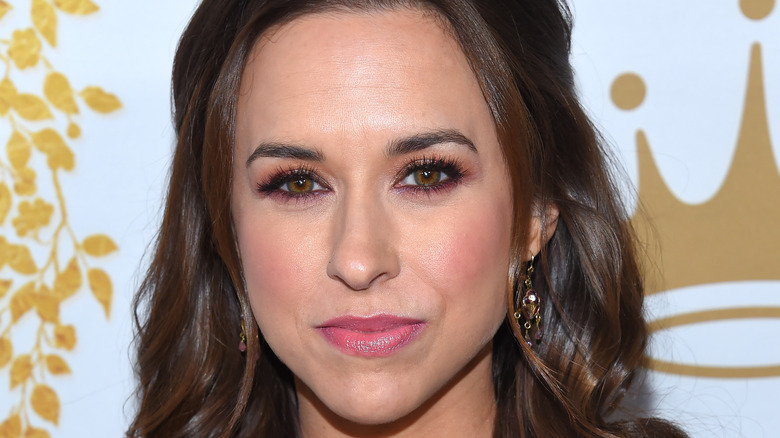 DFree/Shutterstock
A part of what fans loved about Hallmark's "Haul Out the Holly," starring Lacey Chabert and Wes Brown, was the movie's humor, and they'll be happy to hear that the sequel is keeping that humor front and center. "Viewers immediately responded to the movie's warmth and this incredibly funny cast," Samantha DiPippo, Sr. Vice President of Development with Hallmark explained in a statement, per Southern Living. "We cannot wait to take viewers back to Evergreen Lane with a sequel that is bigger, funnier, and jollier than before."
Brown talked about the funny side of the film, and its challenges, at a Christmas Con Kansas City panel: "We got to do pure comedy [...] Comedy is so much more difficult than you would give it credit for just watching it, via People Magazine.
"Haul Out the Holly" was a big hit for Hallmark. It was the second highest-rated movie for them in 2022, per Soaps.com. So it makes sense that they want to capture some of that magic again. As for Chabert, if "Haul Out the Holly: Lit Up" is anything like her past movies with Hallmark, Chabert brought along something to the set for good luck.