Meet General Hospital's Newest Molly, Brooke Anne Smith
Another new Molly Lansing-Davis has entered Port Charles. In May 2023, "General Hospital" recast Molly when Haley Pullos was sidelined by a car accident. Pullos pleaded not guilty to her felony DUI charges, but because of her legal troubles, Molly needed a new actor. Her initial replacement was Holiday Mia Kriegel. However, on the July 19, 2023, episode of "GH," Brooke Anne Smith debuted as Molly. Kriegel being replaced by Smith was a surprise and was only announced by Soap Opera Digest after the episode aired.
Smith had a one-episode arc on "7th Heaven," "Malcolm in the Middle," and "Judging Amy." She played Jenna in the Disney movie "Max Keeble's Big Move" and Angelique in three episodes of "Awkward." Fans of soap operas may also recognize Smith from Tyler Perry's "Too Close to Home." She played Shelby Hayes for both seasons of the TLC show.
In an Instagram post after her debut, Smith said, "Thank you to everyone who has been so kind to welcome me onto @generalhospitalabc. I am honored to be a part of such an iconic show. ... Now the cat is out of the bag, and I can share all the news!"
Many fans do not feel that Smith is a good choice to play Molly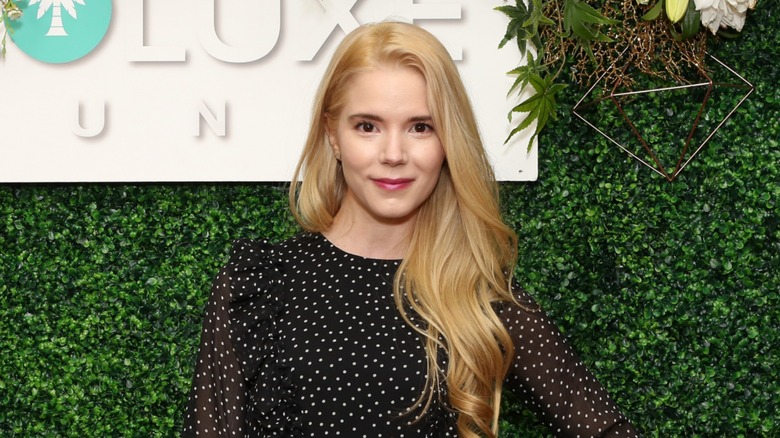 Tasia Wells/Getty
Some people have expressed their frustrations with the newest Molly Lansing-Davis recasting news. Many actors play characters of different ages than they are in real life, but some feel that Brooke Anne Smith looks too old to be playing the character of Molly. Smith is 39, whereas Molly is only supposed to be 25.
One fan of the show commented on a promo video for a new episode of the soap, saying, "On the next 'General Hospital, ' Molly will be 50yrs old! WTF #GH!!" In another tweet replying to the casting announcement, a different fan said that Smith "Looks a lot younger in this photo than she does on the show." Looks and age aside, some people also feel that Smith is just not a good fit for the role of Molly.
However, not everyone is griping about the recast. One commenter on Smith's announcement Instagram post said that Smith was "phenomenal" in the role of Molly. They added that she "made a wonderful first impression, and your energy has brought forth much-need renewed excitement to the canvas! Can't wait to see you interact with the rest of the cast more, and I'm looking forward to seeing how this storyline will play out!"