Tragic Details About The Cast Of One Tree Hill
The following article includes stories about miscarriage, infertility, and allegations of domestic abuse and sexual assault.
Ah, the early '00s. Cellphones were just starting to become a thing, and landlines were still the main form of communication. The internet was a luxury, low-rise jeans were hot fashion, and "One Tree Hill" was everyone's favorite teen drama after "Dawson's Creek" left the airwaves.
Its final episode may have aired back in 2012, but "One Tree Hill" still lives on in the hearts of its die-hard fans, and even the show's actors still can't quite seem to shake its magic. Stars Hilarie Burton, Bethany Joy Lenz, and Sophia Bush even started their own podcast titled "Drama Queens," where they rewatch the show and discuss behind-the-scenes moments from filming it. The show's cast has also had a couple of reunions over the years, to the delight of fans everywhere. "We've been through so many stages of life together. But I think something that we really cherish ... is just having, interestingly enough, as we've all gotten older, having our friendships deepen even more," Bush told Us Weekly. "It's one of those things where it's a family," star Chad Michael Murray told People. "We grew up together in a lot of ways," he added.
While they might've lived what appeared to be a dream life on the show, the cast has not been immune to the trials and tribulations of real life, and like the rest of us, they've weathered some hard times.
Bethany Joy Lenz was in a cult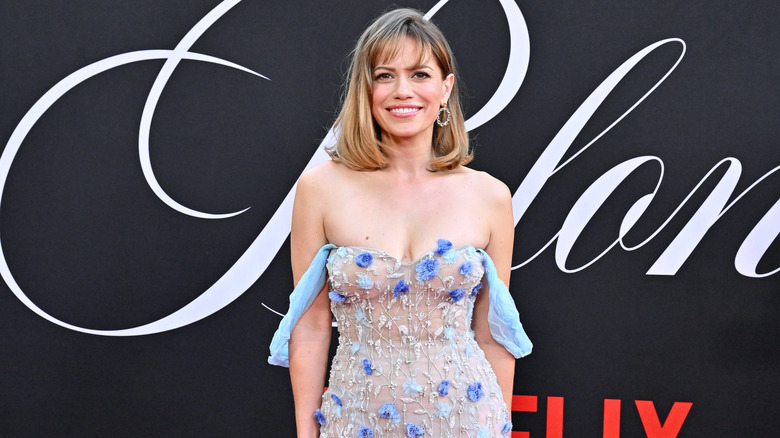 Axelle/bauer-griffin/Getty Images
When you picture sweet, smart, and empathetic character Haley James Scott, you can't really imagine the actress playing her taking part in any dubious activities. But on an episode of her "Drama Queens" podcast, Bethany Joy Lenz revealed that she was, in fact, a member of a cult for 10 years. Yeah, we didn't see that coming either.
During the episode, Lenz revealed to her co-hosts — Hilarie Burton and Sophia Bush — that it was a pretty tumultuous time in her life and that recovering after she left the cult took 10 years. She didn't provide details about the cult or its activities but mentioned she was working on a book that will tell it all. Lenz also admitted that finishing the book has been challenging because of her ADHD. "The pressure of getting it right and everything having to be exactly real and all the people that are involved, and also I don't know how much I can say because there are still people and legal things in place that make it more complicated for the timing of that," Lenz said. She also told her co-hosts that "there's a lot to tell."
No doubt the book may help countless people who find themselves in similar circumstances, and hopefully, Lenz will be able to release it in due time.
Bevin Prince tragically lost her husband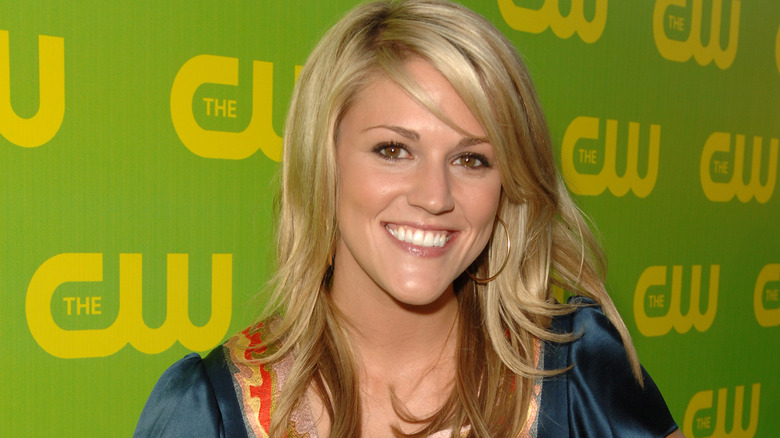 Michael Caulfield Archive/Getty Images
Most fans of "One Tree Hill" likely can't see a picture of Bevin Prince without thinking back to her role as cheerleader Bevin Mirskey. She often provided some comic relief and even managed to snag a more permanent spot on the show after first being cast as an extra. "I was incredibly lucky," she told Wilma magazine, adding, "The cast became dear friends. We were a tight-knit community, each with our personal perspective, working to bring the story to life. It was cathartic and magical."
Prince married to William Friend in 2016, four years after "One Tree Hill" ended, and they were deliriously happy until Friend got struck by lightning in 2022. In an interview with ABC News, Prince opened up about that fateful day. A storm was brewing on the horizon while she and Friend gathered with some close friends and family on their boat. They were cautious and kept an eye on the storm. Unfortunately, it advanced faster than they had anticipated, and before they knew it, they were in the midst of it. Shortly after, lightning struck, and Friend was hit. "It was instant," Prince recalled, adding that a nearby police boat's personnel tried to resuscitate Friend but was unsuccessful.
Despite this heartbreaking loss, Prince finds peace in the fact that she got to have Friend in her life. "I'm just so proud. I'm so proud that I got to do life with him," she said.
Chad Michael Murray almost died when he was 15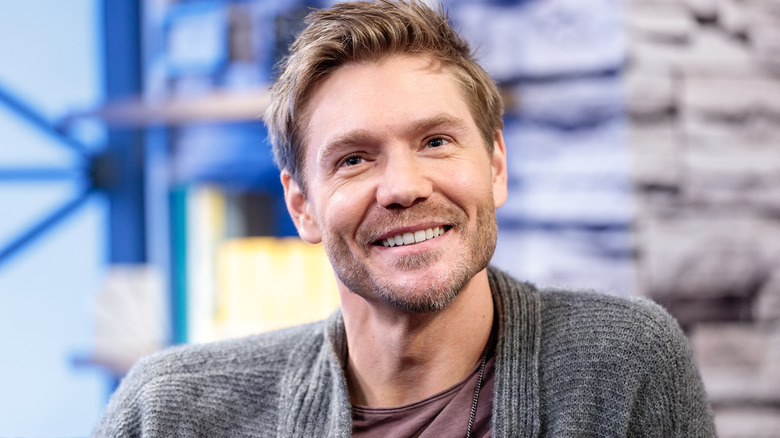 Rich Polk/Getty Images
"One Tree Hill" character Lucas Scott grew up without his father, and it turns out that Chad Michael Murray, the actor who played him, can relate to being the child of a single parent. Long before he had a near-death experience at the age of 15, Murray's mother left him and his dad. Life was hard, but Murray and his father made the best of it.
Anyone who's seen Murray half-naked would know that the man is more than just a little toned. As it turns out, his strong physique is what nearly caused his death at the age of 15. During an interview on SiriusXM's "The Jess Cagle Show," Murray opened up about his near-death experience. His intestines had twisted, and he was bleeding internally, but the doctors couldn't figure out what was wrong with him because his abdominal region was too muscular to distend. "I almost died," he said. "They had a priest at the end of my bed."
Thanks to a headstrong nurse who followed a hunch, Murray is alive and well today. During his time in hospital, he found comfort in watching films. "I would be like, 'I want to do that, man. I want to give people something to smile about,'" Murray said. "'That's what I want to do. I want to entertain so people can stop worrying about the mundane aspects of life,'" he added. So he became an actor, and the rest is history.
Hilarie Burton dealt with mental health and marital issues after several miscarriages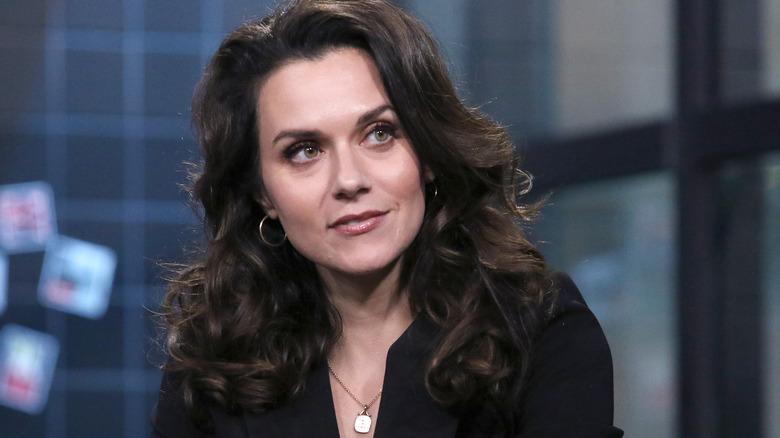 Jim Spellman/Getty Images
It's no secret that the life of Hilarie Burton's character on "One Tree Hill," Peyton Sawyer, was filled with tragedy. Sadly, Burton has had to deal with painful events in her own life, one of which was several miscarriages.
Burton has been open about her infertility struggles. "I wasn't fun to be around, and I was severely depressed after I had my first miscarriage ... I can look at it now and see how self-destructive I was," Burton told Us Weekly. The miscarriages strained her relationship with her husband, Jeffrey Dean Morgan. She admitted that while most people report that a miscarriage made their relationship stronger, she did not experience this (though they managed to pull through in the end). "There's no right or wrong way to process grief. We can show how two very different sides eventually meet in the middle," she told the outlet.
Speaking to People, Burton said that all of their heartache taught them some valuable lessons. "It is painful to say that by the time we had our third miscarriage, we had figured out how to communicate and help each other and how to process together," she said.
If you or someone you know needs help with mental health, please contact the Crisis Text Line by texting HOME to 741741, call the National Alliance on Mental Illness helpline at 1-800-950-NAMI (6264), or visit the National Institute of Mental Health website.
Sophia Bush was sexually assaulted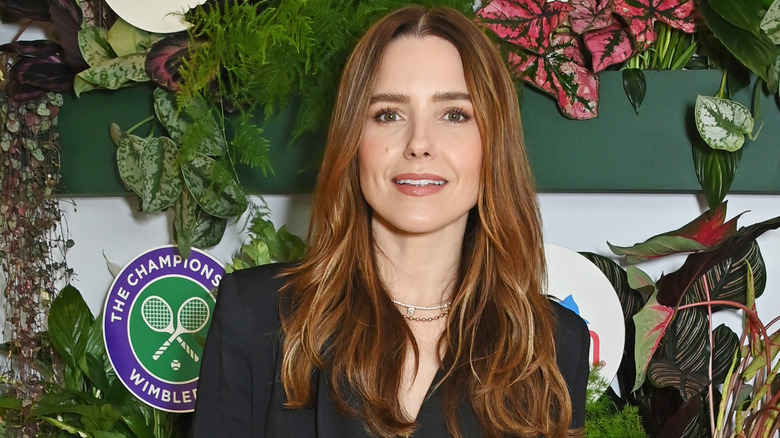 David M. Benett/Getty Images
When the #MeToo movement started picking up steam, it came to light that "One Tree Hill" creator, Mark Schwahn, allegedly sexually harassed several women on set, including Sophia Bush, who portrayed the sassy and headstrong Brooke Davis.
Speaking to Andy Cohen on SiriusXM, Bush said that Schwahn once grabbed her butt on set. Things were very different for women in the television industry then, but that didn't keep Bush from giving Schwahn a shiner. "My mom's a crazy Italian lady from New Jersey. The first time Mark Schwahn grabbed my ass, I hit him in front of six other producers, and I hit him f***ing hard," she told Cohen. Her fist seemed to deliver the desired message, and Schwahn didn't try it again. Unfortunately, the same could not be said for other female cast members.
Bush had another unpleasant experience while working on "Chicago PD." She hadn't been very open about why she left until, on an episode of her "Drama Queens" podcast, she revealed why. As it turns out, her rep advised against her speaking out because the media might paint her as the problem, given she'd already spoken out about Schwahn. So she decided to lend her voice to the rest of the "One Tree Hill" cast instead.
If you or anyone you know has been a victim of sexual assault, help is available. Visit the Rape, Abuse & Incest National Network website or contact RAINN's National Helpline at 1-800-656-HOPE (4673).
Jana Kramer has weathered several abusive relationships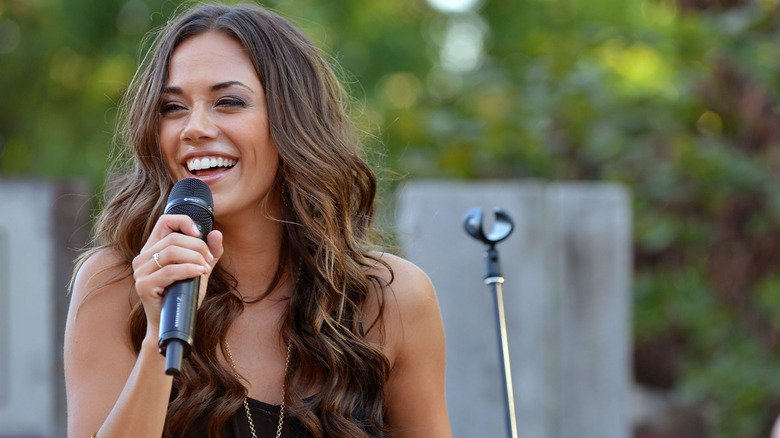 Rick Diamond/Getty Images
Jana Kramer's character on "One Tree Hill," Alex Dupré, was something of a hot mess, and it turns out Kramer's real life was even more complicated.
Kramer has spoken up about her abusive relationships to encourage others to seek help more quickly than she had. In a candid interview with People, Kramer revealed that her first husband, Michael Gambino, whom she dated for two weeks prior to marrying him, was abusive. Shortly after they tied the knot, the physical abuse started, with Kramer often fleeing their home in terror. "He'd come home at 3 o'clock in the morning and pick me up out of bed, throw me onto the ground, and start yelling and hitting," Kramer told the outlet. "Then the next morning he'd be like, 'Hey, baby,' as if nothing had happened."
Kramer never spoke of this to family or friends because she felt ashamed, but things came to a head one night when Gambino nearly choked her to death. She finally took a stand, and he was convicted of attempted murder. In an Instagram post, Kramer revealed that other abusive relationships followed afterward. But after another failed marriage to NFL player Mike Caussin, Kramer found love with former soccer player Allan Russell.
If you or someone you know is dealing with domestic abuse, you can call the National Domestic Violence Hotline at 1−800−799−7233. You can also find more information, resources, and support at their website.
Paul Johansson's wife filed a restraining order against him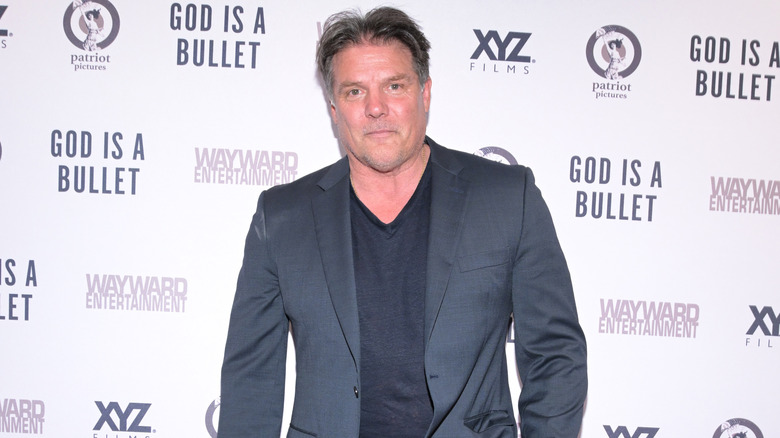 Michael Tullberg/Getty Images
Everybody loved to hate the character of Dan Scott on "One Tree Hill." He was manipulative, deceptive, and a murderer. Paul Johansson, who did an excellent job of portraying this complex character, has had to deal with some family drama of his own over the years, most notably in 2016 when his girlfriend filed a restraining order against him.
In legal documents obtained by TMZ at the time, Johansson's then-girlfriend, Mercedes Connor, claimed that the actor attempted to kidnap their son after the 5-year-old suffered an allergic reaction. Connor also alleged that Johansson "put his hands on her" and accused her of neglecting their child. She then said that Johansson attempted to leave the house with the 5-year-old.
Johansson clapped back at Connor and the restraining order, and according to TMZ, the court documents the actor filed in response to her allegations told a different story entirely. Johansson alleged that he was enraged because Connor was blissfully unaware that their child was having an allergic reaction until he arrived and sounded the alarm. According to Johansson, Connor was glued to her phone and didn't look up long enough from her scrolling session to realize the child was in need of urgent medical care. Johansson also claimed that he found out Connor had been giving the child sleeping pills. There definitely was no lack of drama in this relationship. Luckily, the child was fine, and the restraining order was eventually lifted.
Barry Corbin battled cancer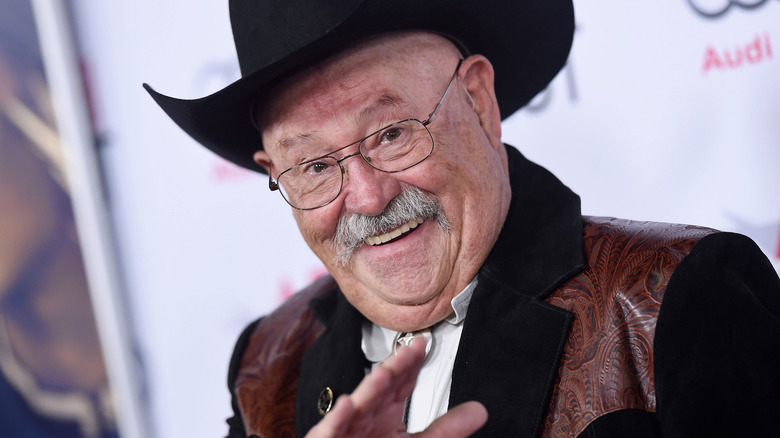 Axelle/bauer-griffin/Getty Images
We can't imagine anyone else portraying the role of beloved basketball coach Whitey Durham. Barry Corbin was one of the most beloved actors on "One Tree Hill" and has since tackled many other projects, including the popular "Yellowstone" series, in which he stars as cowboy Ross. Corbin is 82 years old and shows no signs of slowing down, even though life threw some curveballs his way.
In 2022, the actor opened up to People about his oral cancer diagnosis, admitting that he delayed surgery because he was still working on "Tulsa King" at the time. He didn't tell anyone about his diagnosis and took medical leave without mentioning that it was to remove a cancerous growth.
Corbin first noticed something was wrong when he discovered a weird spot inside his mouth. He eventually got it checked out and got a cancer diagnosis. "I already knew what it was. I hadn't discussed it with anybody, but I knew," he said. Corbin's greatest fear going into the surgery was that it would affect his vocal cords. It was one of the risks of the procedure in addition to the possibility that his jawbone might need to be removed and replaced with one of his fibula bones. "Both my fibulas have been broken, so they're not in very good shape either, so that kinda worried me," Corbin said. Luckily, there was no need for that, and Corbin's vocal cords remained intact.
Shantel VanSanten lost her grandmother to lung cancer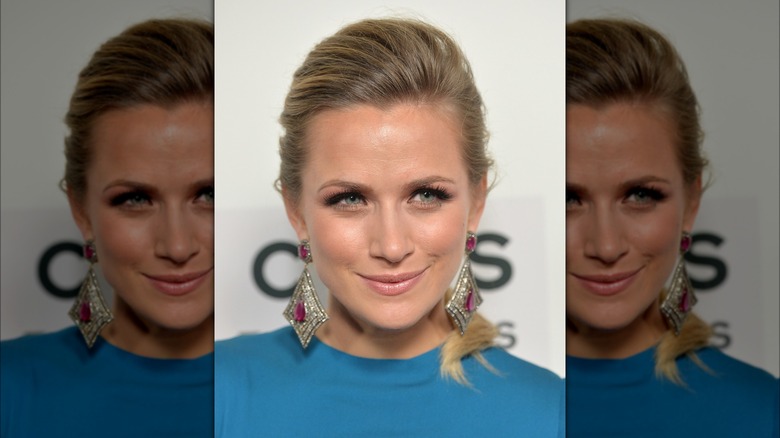 Alberto E. Rodriguez/Getty Images
While she's worked on several projects since "One Tree Hill," fans still like to think of Shantel VanSanten as the talented photographer Quinn James. Aside from being a talented actress, VanSanten is also known as an avid lung cancer prevention advocate.
In 2013, VanSanten's life came to a screeching halt when her grandmother, Doris Dooyema, received a stage 4 lung cancer diagnosis. VanSanten was desperately trying to understand how her grandmother had contracted the disease, given that she'd never smoked a day in her life. "We searched to understand what the cause was, and we found it was from radon poisoning, which was found in [her] basement," VanSanten told People at the time. She took care of her grandmother until her death, and as heartbroken as she was, decided to tell her grandmother's story to help prevent others from contracting lung cancer the same way Dooyema did. She became a member of the Lung Force initiative to help create awareness and save lives and was honored with the American Lung Association Chairs Award for her tireless work.
During her acceptance speech, VanSanten said her work with the organization was a way to honor her late grandmother. "In her absence, I have been given an opportunity. The opportunity to share her story to help others. The opportunity to use my voice and outreach. The opportunity to stand alongside those who are fighting and let them know they aren't alone," VanSanten said.
Antwon Tanner got into trouble with the law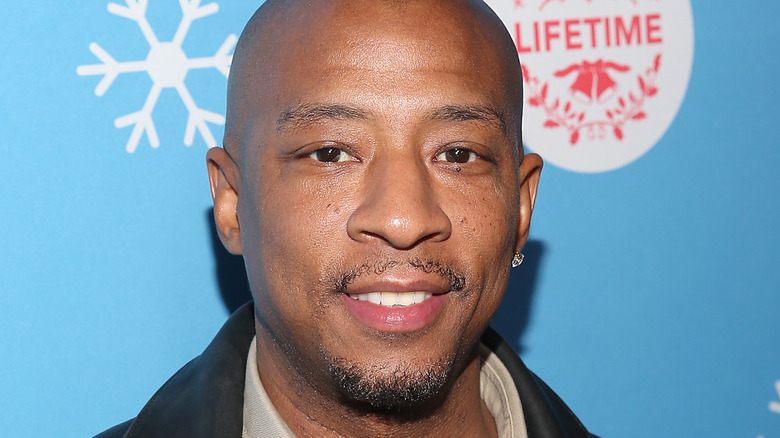 Jesse Grant/Getty Images
Antwon Tanner, who portrayed the beloved Antwon "Skills" Taylor on "One Tree Hill," got into some serious legal trouble a couple of seasons before the show ended for good. Unbeknown to anyone, Tanner was in the business of providing people with fake Social Security numbers. His luck ran out when a sting operation caught him in the act of this. During his first arraignment, Tanner pleaded not guilty, but he later changed his plea as the court proceedings continued.
The actor served a three-month prison sentence and was subjected to five months of house arrest. He got off lucky, given that some prosecutors expected him to get at least a five-year sentence. Tanner's lawyer, Gregory Watts, revealed that Tanner had faced some financial issues at the time and that the choices he made to remedy it had been foolish. Tanner, on the other hand, was mortified by the whole situation and how it reflected on his fans and his family. Luckily, the actor hasn't been in any trouble with the law since.
Torrey DeVitto has worked through some mental health issues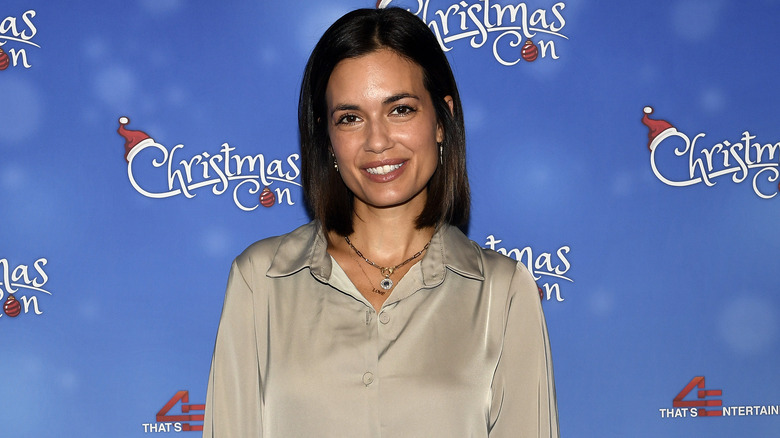 Michael S. Schwartz/Getty Images
Torrey DeVitto briefly graced our screens as the disturbed Nanny Carrie on "One Tree Hill." Carrie, who kidnapped the son of Haley James Scott (played by Bethany Joy Lenz) met a tragic end when Dan Scott (played by Paul Johansson) shot her. DeVitto kept viewers on the edge of their seats, but she admitted during an interview with BUILD that she was incredibly nervous and lay awake at night wondering if she did a good job when she first started working on the show.
Now, DeVitto is open about her anxiety and told Future of Personal Health that it has been a constant companion throughout her life, starting in her teens. She described her anxiety as feeling like a "black hole would envelop me, and the climb to get out felt impossible." DeVitto's family, who has a history of anxiety, knew how to support her during these difficult times, and now she wants to do the same for others and hopefully give them the courage to be open about their own mental health journeys. 
"Spreading awareness of being stigma-free is so important. Sometimes it just takes explaining and opening someone's eyes to elicit more compassion," DeVitto said. "Having a mental illness does not mean you're weak or can't handle life," she told Women's Health. "You can have a mental illness and deal with it, and still be a powerful, confident woman." Now say it louder for the people in the back!