How Sophia Bush Is 'Reclaiming' One Tree Hill On The Drama Queens Podcast - Exclusive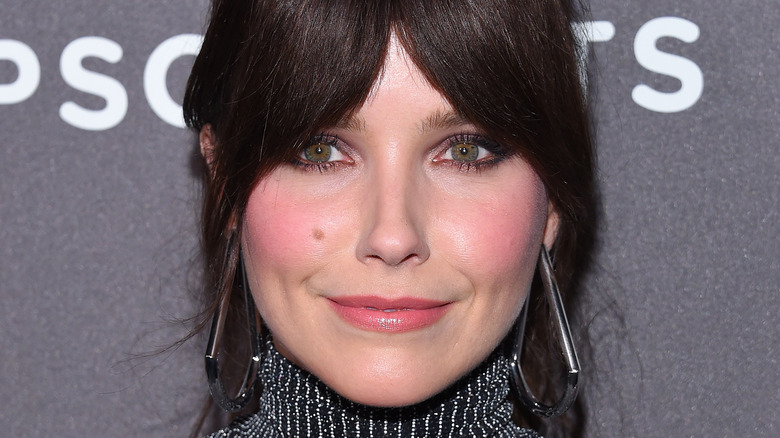 DFree/Shutterstock
What would Brooke Davis do? That's one question only true "One Tree Hill" fans could answer, and now, Sophia Bush can too. The "Good Sam" actress is rewatching the nine-season television show for the first time, along with her gal pals Hilarie Burton and Joy Lenz. Talk about a television power trio.
Although the show ended in 2012, "One Tree Hill" continues to be a comfort show for many, with fans traveling all the way to Wilmington, North Carolina themselves just to see some epic film spots. Now, Bush and her two "One Tree Hill" co-stars created the "Drama Queens" podcast to relive, or even rewrite, the show that started it all. During an exclusive interview with The List's sister site, Mashed, Sophia mentioned that she often didn't even watch episodes while filming to understand why it became so iconic. When asked how it felt to relive her old character, Brooke Davis, with Burton (Peyton Sawyer) and Lenz (Haley James Scott), Bush gave a touching response.
The Drama Queens podcast has been a 'special adventure' for Sophia
For the fans and Sophia herself, the rewatch throughout the "Drama Queens" podcast is more of a reclamation. The "Chicago P.D." actress explained, "We're getting to go back and reclaim our show and hold onto everything that was dear, and also to understand it from the fan perspective — we were making the show, we didn't often get to watch it." She continued, "It's nostalgic and it's beautiful, and it's been such a special adventure for us to get to do that together."
The "John Tucker Must Die" star went on to describe the unique bond she has with both Hilarie and Joy. Sophia said, "I also get to work on Zoom with two of my best friends, so I'm constantly having this "pinch me" moment of where we've all ended up and how we've ended up here together." The trio recently appeared in an episode of CBS's "Good Sam" together, which is produced by Bush herself.
Along with Sophia's successful acting career, she is also known for her advocacy on political and environmental issues. The star currently partnered up with Planet Oat and One Tree Planted for Earth Month, as every $2 donation will result in the planting of two trees. If only "One Tree Hill" had thought of this idea sooner!
Visit Planet Oat's website to learn more about this initiative or One Tree Planted's website to get involved in reforestation.