Why Seth Rogen Refused To Be On Below Deck, Despite Multiple Invites From Bravo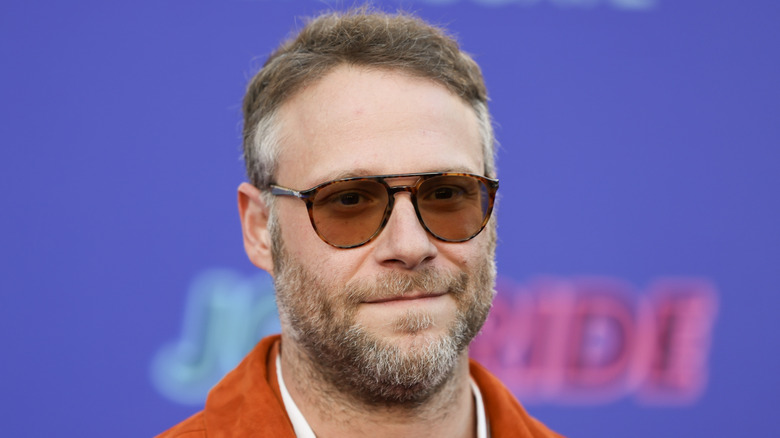 Rodin Eckenroth/Getty Images
The hit reality TV show "Below Deck" has taken viewers on an exciting voyage all around the world of luxury yachting. With its high-seas drama, affluent settings, and charismatic crew members, the show has kept fans hooked season after season. While "Below Deck" is perfectly entertaining on its own, there's one celebrity who could have been a great addition to the show's delightful premise. Actor Seth Rogen revealed that he has been invited to take part in the show more than once. 
However, Rogen was adamant about declining the request each time. His reticence doesn't come from concerns over seasickness or the quality of onboard accommodation, but because Rogen knows the editing tricks "Below Deck" frequently employs. During an appearance on "The Tonight Show Starring Jimmy Fallon," Rogen argued that there was no way he'd get out of the show unscathed: "I can't go on it, you look like a d**k no matter what, like, you are the antagonist on the show. You can't do it." 
While he does not want to be a part of "Below Deck," the actor still watches the show religiously. Rogen confessed, "I love Below Deck, are you kidding me?" (via Us Weekly).
Rogen would have to pay to appear on the show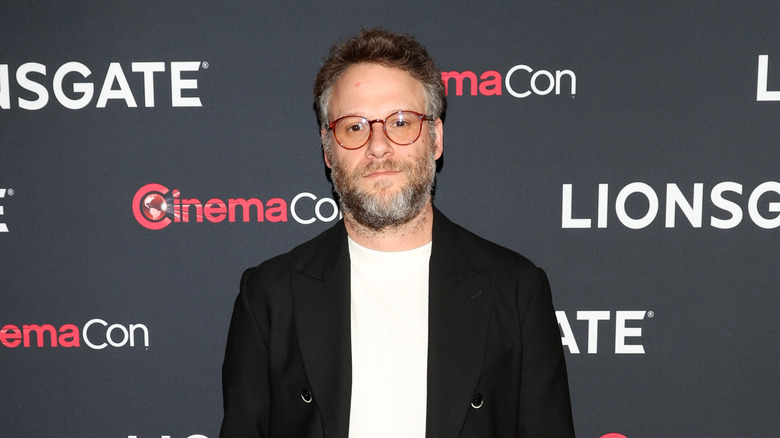 Gabe Ginsberg/Getty Images
As a superfan, Seth Rogen would rather watch other people ruin their reputations than risk tainting his own. In an interview on "Watch What Happens Live," he elaborated, "I think the moral of 'Below Deck' is, if you rent a yacht, you're a douchebag ... Because that's the moral of every episode, [it's] like, they're trying, they're dressing up like f***ing idiots for these people, and then no one's happy enough," (via Bravo TV)
Additionally, he's not keen on spending thousands of dollars just to be a part of the show. Usually, when a celebrity appears in a project, they get paid for their service. However, it appears that "Below Deck" is the complete opposite. According to Rogen, "They still want you to pay to go on the cruise, which is crazy. Bravo keeps sending me emails asking me to pay like 40 grand to be on an episode of one of their TV shows, which is psychotic." 
As producers on the hit show clearly indicated in an interview on the Bravo website, every cost related to yachting must be shouldered by the charter guests themselves — including the tip for the entire crew. It's such a shame that Rogen will never get to be on the show, but what a way to keep his head above water!
The Rogen family's Below Deck saga over the years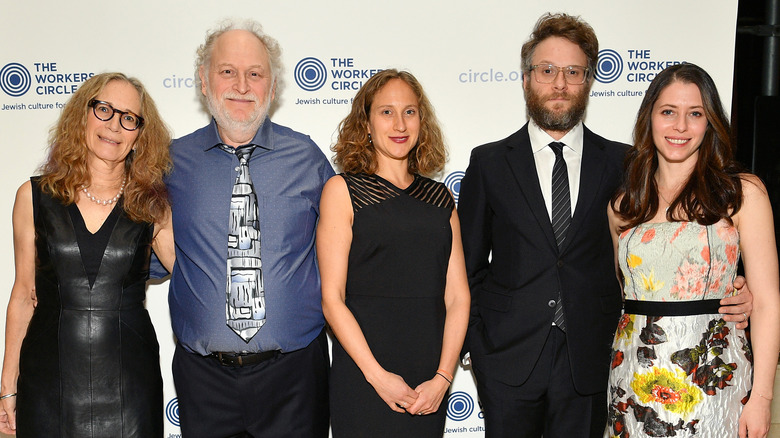 Dia Dipasupil/Getty Images
Seth Rogen isn't the only "Below Deck" fan in his family; the actor's mom, Sandy Rogen, is also an avid viewer who has brought up the idea of joining a charter someday. In 2018, she tweeted about watching "Below Deck" a million times. Bravo TV's official account then re-tweeted her post and asked their followers whether it was time for Seth and his family to set sail on the show (both mother and son quipped they couldn't possibly be good enough tippers to justify it). 
Then, in January 2019, Seth's mom posted: "Got husband to watch below deck with me. Yea, now he wants to go." Fans expressed their excitement and replied to Sandy's tweet showing their support. A year later, Bravo posted a video where Captain Lee Rosbach and chief stew Kate Chastain called out Seth and his mom to be part of the show. The "Superbad" cast member then shared the video on his own Twitter account and joked, "This is my Superbowl." 
Since this was neither a rejection nor a confirmation, Bravo requested further clarification while fellow actor Jessica Chastain chimed in to say she'd love to join Seth's charter. However, the actor shot down the idea immediately and reiterated, "My fear of seeing my favorite TV personalities talking s*** about what a d**k I am is too real of a fear for me to overcome." We'll just have to wait and see if he changes his mind.