The Worst Tip The Below Deck Cast Ever Got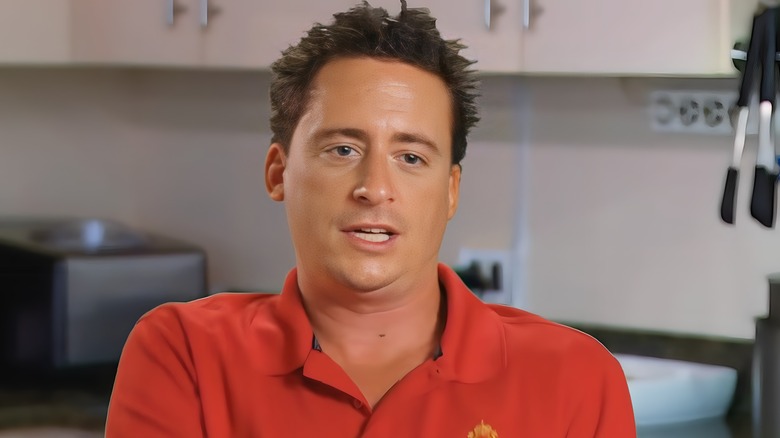 Bravo
Bravo's Below Deck is a show that appeals to viewers' desire to sail around the world to beautiful locations on a superyacht, served by a crew of outgoing and attractive young people. Each episode follows the crew and their captain as they cater to a different client and their companions, and while the crew often earns a sizable tip after each expedition, there's always plenty of behind-the-scenes drama to illustrate that being a crew member isn't always as much fun as you might expect. 
Capt. Lee Rosbach recently reflected to Bravo Insider on season 1, admitting the tips for that first season were almost "nonexistent." In particular, he recalled one guest who left a tip that left him feeling "insulted." How much was the tip? It was $5,000, which equated to $500 for each crew member. Viewers will likely remember the circumstances surrounding what Rosbach called "the worst tip of the year."
The worst tip came from the clients on episode 8
Although Capt. Rosbach doesn't specify which episode or guest left the "rude" tip, viewers of the show will likely recognize the charter as one depicted on episode 8 of season 1. The Below Deck episode, titled "There's a New Captain in Town," features a man, his girlfriend, his ex-wife, her boyfriend, and their daughter as guests. Early in the episode, chief steward Adrienne Gang says, "It doesn't make sense to me why this family would vacation together." Adrienne and chef Ben Robinson later have to go in search of ingredients for their clients' vegan dinner.
When referencing the worst tip his crew received, Rosbach recalled, "This was really a weird dichotomy that this group had going on — it was a daughter — probably 21, 22 years old — her mother, her mother's boyfriend, her father, and her father's girlfriend. And they were vegan, just to round it all off."
He added that the guests constantly fought, and the parents exploded after catching their daughter eating an egg. When they departed, they left Rosbach with a $5,000 tip, which he allowed first officer Aleks Taldykin to disperse. Rosbach told Bravo Insider, "I was insulted. I think the whole crew was, especially given the fact that this group was very, very high maintenance, just because of their attitude. I mean, I even took the guy golfing — and I let him win."