How Bradley Cooper's Life Changed Forever After His Dad Charles' Death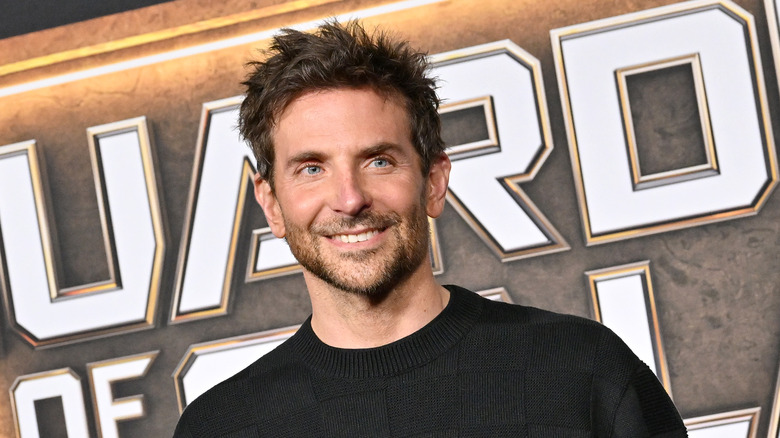 Axelle/bauer-griffin/Getty Images
Actor Bradley Cooper achieved wild success when he starred in the 2009 film "The Hangover." Shortly after filming the sequel, "The Hangover Part II," the A-lister suffered a devastating blow when his father, Charles Cooper, died from lung cancer in 2011. According to Charles' obituary from The New York Times, Charles was a stockbroker and also left behind his wife, Gloria, and a daughter, Holly. Bradley, however, was significantly affected by his father's death. In various interviews, including with The New York Times, Bradley revealed that his father died in his arms.
In 2019, Bradley spoke about how witnessing his death changed his life on "Oprah's SuperSoul Conversations." Per USA Today, he told Oprah, "I stopped sweating stuff that I was sweating before that." Bradley added, "It changed the way I was as an actor by, like, the next day, and I just started to live my life in a different way."
He also said, "I remember that moment, and I looked up, and I thought everything was different. [I became] stronger, more open, more willing to fail because of him. ... The reality of mortality hits you like a ton of bricks." Moreover, Bradley went on to channel his grief into his work.
His father's death helped him tackle A Star is Born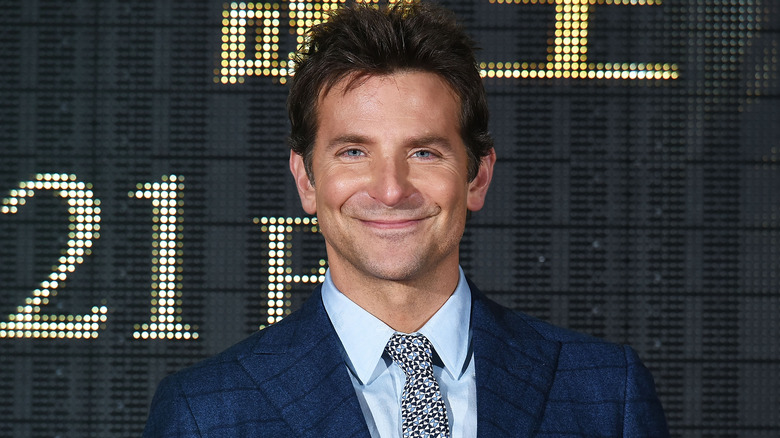 Jun Sato/Getty Images
Following his father's death, Bradley Cooper appeared in several renowned films, including, "Silver Linings Playbook," "American Hustle," and "American Sniper." In 2018, Cooper received acclaim for directing and starring as washed-up star Jackson Maison in a remake of "A Star Is Born." Cooper has said Eddie Vedder inspired his role in the film. However, Cooper disclosed to The New York Times that his father's death also played a part in the film. The publication states that Cooper was first approached to do "A Star Is Born" by Clint Eastwood in 2011, but he was not interested because "I just hadn't lived enough. I just knew it."
He noted that this view shifted after he witnessed his father dying. His life was completely different, and a few years later, he felt prepared to take on the role, saying, "I could see it on my face. I just felt it." As Eastwood was by then no longer involved in the film, Cooper subsequently took the reins himself. "A Star Is Born" became one of the biggest films of 2018. The movie, which also starred Lady Gaga, was nominated for several awards, and Cooper received an Oscar nomination for Best Performance by an Actor in a Leading Role.
Bradley Cooper fought back against cancer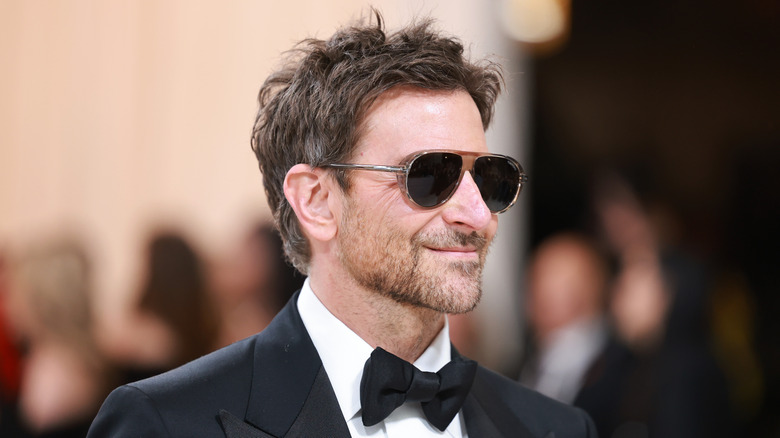 Theo Wargo/Getty Images
Using his platform, Bradley Cooper has been involved in various cancer-fighting initiatives, including the organization Stand Up To Cancer. Cooper produced a telecast to raise money for Stand Up To Cancer in 2016 and 2018. In 2016, Cooper spoke candidly about his father's battle with lung cancer at the opening of the Parker Institute for Cancer Immunotherapy, which is involved in cancer research. He noted that he took care of his father while he was sick. According to The New York Times, Cooper wanted Lady Gaga to be in "A Star Is Born" after witnessing her perform at the event.
After his father's death, Cooper himself became a father. He has a daughter, Lea De Seine Shayk Cooper, from his previous relationship with Irina Shayk. In 2019, Cooper discussed his daughter on "Oprah's SuperSoul Conversations." Per USA Today, Cooper said that Lea resembled his late father and said, "Our daughter, she's incredible. I see my father in her quite often." He added, "I can't believe I'm going to admit this, but I had moments when ... I was just in the room with her. I would just say, 'Dad?'" 
In a 2023 episode of "Running Wild with Bear Grylls: The Challenge," Cooper opened up about his father's death. When asked how he approaches fatherhood after experiencing that loss, Bradley said, "You learn from your predecessors' mistakes, and I'll make tons that hopefully Lea will learn from ... and being rigorous with myself to grow.