How Demi Lovato's Ex Max Ehrich Found Out Their Engagement Was Off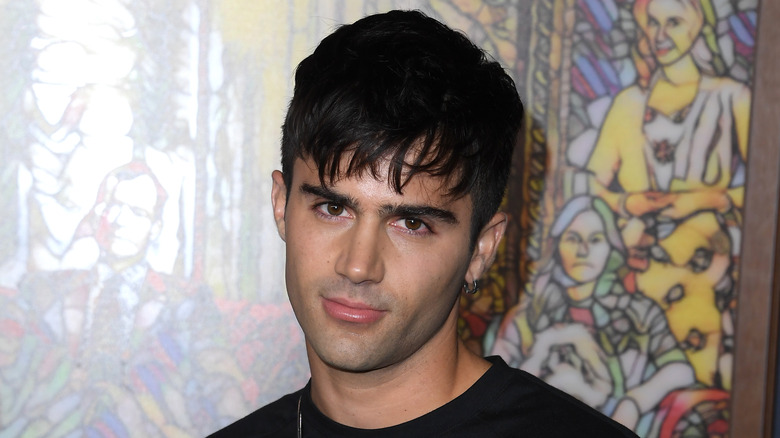 Steve Granitz/Getty Images
It's clear that Demi Lovato has had a pretty complex dating history. She dated Joe Jonas during her Disney days, was in a long-term relationship with Wilmer Valderrama from 2010 to 2016 — she was a teenager and he was in his late 20s when they met — and even went out with former "Bachelorette" contestant Mike Johnson. The "Sonny with a Chance" star was also engaged to soap actor Max Ehrich in 2020, although it's fair to say their love wasn't meant to be. Just two months after the pair announced their engagement, he allegedly learned it was over from a tabloid headline rather than from Demi herself. "[I]magine finding out the status of your relationship through a tabloid ... while [you're] in the middle of filming a biopic movie about a Pastor in a Christian Church whose intention of the film is to help people," Ehrich posted on his Instagram story after seeing the news, per TMZ. 
So, why did Lovato call it quits? "I realized as time went on that I didn't actually know the person that I was engaged to," she explained in her docuseries, "Dancing with the Devil." What's more, she needed the chance to fully explore her sexuality. "When I started getting older, I started realizing how queer I really am," the singer told Glamour. "This past year I was engaged to a man, and when it didn't work, I was like, This is a huge sign," she said. After the engagement ended, she felt a sense of relief.
Demi Lovato felt like she needed to prove something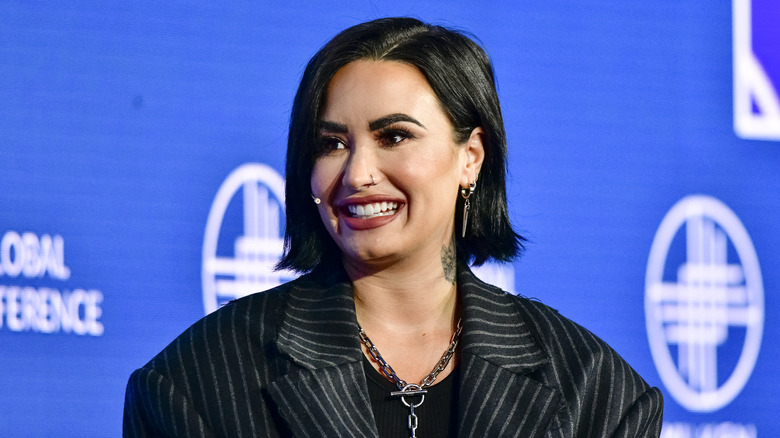 Jerod Harris/Getty Images
For most of their career, Demi Lovato felt like she had something to prove by sticking with the status quo. "I really had myself fooled because it was the safe and expected thing," she explained to EW, addressing her broken engagement to Max Ehrich. "Obviously I cared deeply about the person, but there was something inside of me that was like, 'I have to prove to the world that I'm okay,'" she added. Eventually, the singer realized that flying solo can be just as empowering.
She's now dating musician Jordan Lutes, and if her Instagram is any evidence, it appears to be going well. "I couldn't be more excited to celebrate you because I couldn't be more in love with your gorgeous, funny, sexy, talented self," she wrote on his birthday. "It's a really happy and healthy relationship," an inside source confirmed to People.
As some have theorized, Lovato implies that Erich used their relationship for personal gain in her hit song "15 Minutes." "You didn't even care about me," she sings. "Good riddance — you got your 15 minutes." Max Ehrich remembers things differently. "Exploiting our breakup for clout at PCA [the 2020 People's Choice Awards] is not chill," he commented under one of Lovato's posts, adding, "Stop talking about me on award shows. Thanks" (via E! News). Lovato, who's been a household name for well over a decade, isn't struggling in the "clout" department. Max Ehrich, on the other hand, will likely always be associated with his more famous ex.
Demi Lovato's friends and family blocked Max Ehrich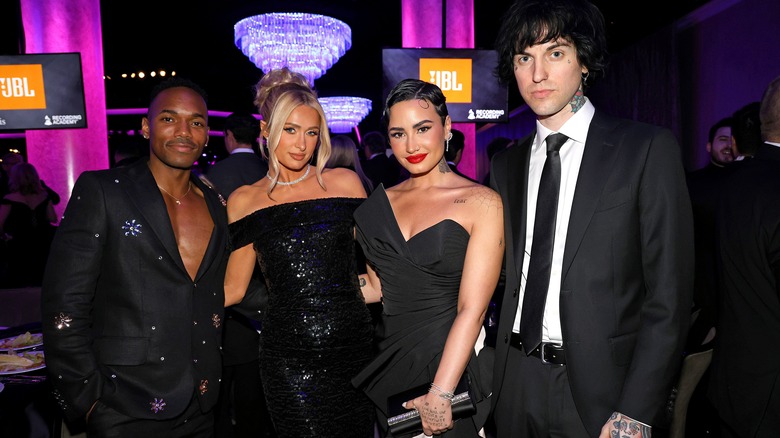 Johnny Nunez/Getty Images
In October 2020, just a few weeks after Demi Lovato ended their engagement, TMZ snapped a photo of Max Ehrich having an emotional moment on a remote Malibu beach. Allegedly, it was the site where he proposed to Lovato earlier that year. Many people believed the actor himself alerted photographers of his whereabouts in order to drum up more press. "Not Max Ehrich going to the beach where he proposed and sitting there sobbing at the ocean, sir who is this performance for??" one fan tweeted when the pictures were published online.
After their split, Ehrich reportedly tried to get in touch with Lovato's friends and family. They blocked him, and the world-famous musician got in touch with her lawyers, per E! News. "Demi wants no contact with Max at this point. She is completely embarrassed at the way he's been acting and putting their relationship on blast via social media," said a source close to Lovato, adding, "She wants nothing to do with him." Reportedly, Max Ehrich felt "bullied" by Lovato's supporters.