Demi Lovato Has Some Surprising Thoughts About Her Broken Engagement To Max Ehrich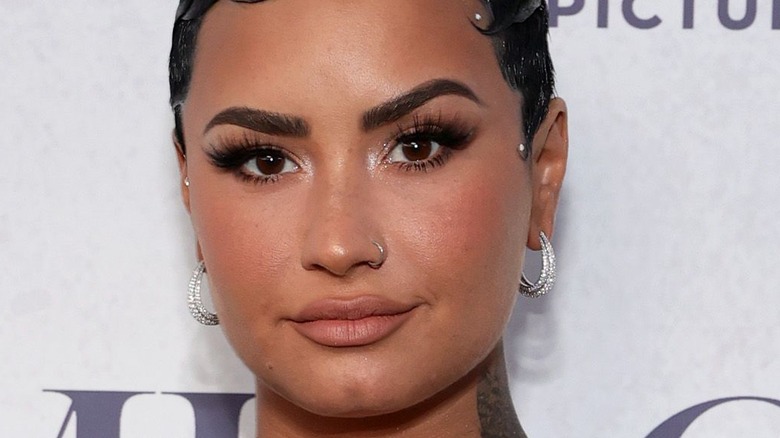 Rich Fury/Getty Images
It's no secret that Demi Lovato has had a whirlwind couple of years. Ever since her 2018 near-fatal overdose, which was chronicled in "Demi Lovato: Dancing with the Devil," the singer's four-part documentary special on YouTube, all eyes have been on the former Disney star's every move.
In March 2020, just as the ongoing pandemic began ravaging America and most of the country went into quarantine, the "Camp Rock" star officially started dating "The Young and the Restless" actor Max Ehrich, (via Insider). After it was confirmed that the pair had started a romantic relationship, a source told E! News that Ehrich was "infatuated" with Lovato as rumors of an engagement started swirling just one month after the pair got together. "Max is very much in love with Demi and is infatuated with her," the source dished. "Max has basically already moved into Demi's house and everything has been going really well. They are always joking and laughing all day long, keeping each other entertained."
In July 2020 — just four months after Lovato and Ehrich began dating — the "Dancing with the Devil" songstress took to Instagram to reveal that Ehrich had asked her to marry him, (via People). By September, a source confirmed to the outlet that the singer had made the "very tough decision" to call off their engagement.
Demi opens up about her engagement to Max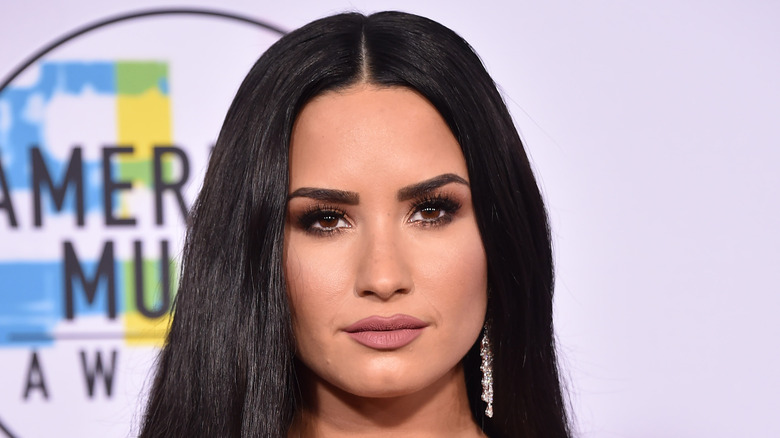 Shutterstock
During an interview with Entertainment Weekly, the "Sonny With A Chance" alum got candid about her short-lived engagement to Max Ehrich.
 "I really had myself fooled, because it was the safe and expected thing," she admitted. "Obviously I cared deeply about the person, but there was something inside of me that was like, 'I have to prove to the world that I'm okay.' Now that I'm not engaged or married and I'm okay, I'm like, 'Wow. Isn't that so much more empowering?' It's not this false sense of security."
Lovato later shared, "Also, the size of that ring, it made it really real. The second it was off, I was like, 'You know what? I'm good. I don't need that.' It looks like stability, but it doesn't mean that it is. I find that I like living not in chaos or crisis, but in fluidity. It's not [being] stuck and stagnant in an ideal or a tradition that was placed upon us by the patriarchy."