Lacey Chabert's First Thoughts The Moment She Laid Eyes On Her Newborn Daughter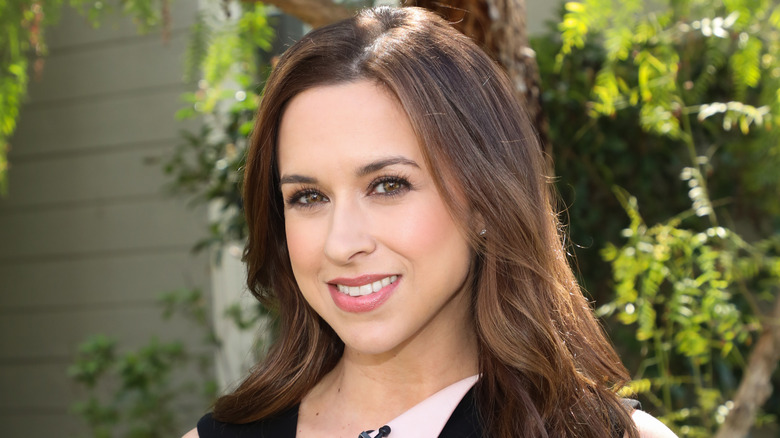 Paul Archuleta/Getty Images
Lacey Chabert is a Hallmark movie star and former child actor that has appeared in a string of successful projects, including "Mean Girls," "Party of Five," and "The Wedding Veil" franchise. Fans were delighted to learn that Chabert had become a first-time mom when she gave birth to a daughter, Julia Mimi Bell, in September 2016. Chabert shares Julia with her husband, David Nedhar, whom she married in 2013.
Chabert announced her daughter's birth on Instagram with an adorable picture of her newborn. Chabert wrote a quote summarizing how she felt about her daughter in the caption. It said, "And then my soul saw you and it kind of went, 'Oh, there you are. I've been looking for you.'"
Chabert went on to say that she had given birth to her daughter a week earlier and wrote, "Julia, you are my heart's deepest dream come true. I love you more than I could ever say. Welcome to this big beautiful world sweet girl!" 
Despite having a young daughter, Chabert has had a busy career. Per IMDb, she's appeared in a series or TV movie every year since 2016. Nevertheless, Chabert has it figured out regarding her work-life balance. 
Lacey Chabert on being a working mom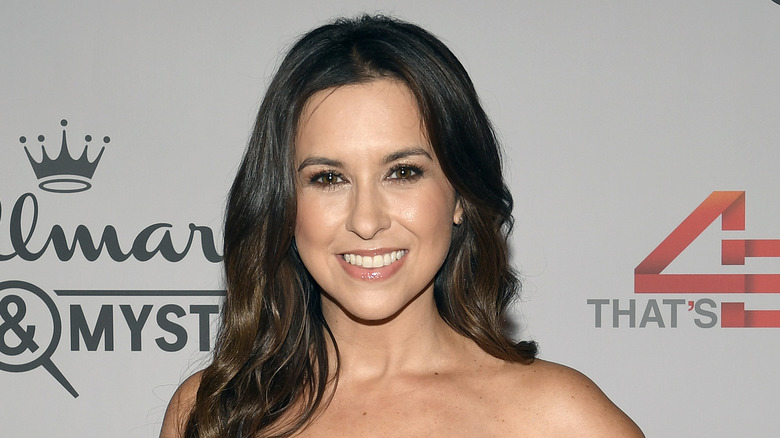 Michael S. Schwartz/Getty Images
Becoming a mother has not slowed down Lacey Chabert. In addition to a successful acting career, she has produced most of the films she's done with Hallmark in the past few years, including "The Wedding Veil" franchise. In 2022, Chabert signed a deal with the network to star and produce new films until 2024. So how does Chabert do this while raising daughter Julia Mimi Bell? In a 2017 interview with The Pop Culture Principle, Chabert revealed that she brought her then-infant daughter and husband on set while she filmed Hallmark's "Moonlight in Vermont." 
While doing press for her 2019 Hallmark film "A Puzzle to Die For," Chabert told People that her family often tagged along with her while she filmed. "My daughter is my No. 1 priority," the actor said. "I'm very thankful that I'm also able to continue working. I hope to set that example for her to let her know that you can do it all, but with a lot of help and support!"
However, Chabert has admitted that she can't always be present for her daughter's big moments. In August 2022, Chabert posted on Instagram that she had missed Julia's first day of school and said, "I do my best to work my schedule around such special days, but sometimes it just can't be avoided." Chabert explained that her husband and sister look after Julia while she's working and that she video chats with her daughter regularly.
Lacey Chabert does not show her daughter's face on social media
Lacey Chabert has almost a million followers on Instagram, and she regularly posts photos from the set of her films. Her daughter, Julia Mimi Bell, also occasionally appears on her feed. While Chabert has posted old pictures of her daughter as an infant, any recent photos do not show her face on social media. She obscures Julia's face with emojis or has her facing away from the camera, presumably for privacy reasons. Nevertheless, the posts she shares about her daughter are heartwarming.
In one photo, she wrote, "I thank God every day for the blessing of being Julia's mom. She fills my heart with joy." In another photo, Chabert disclosed, "My daughter is the light of my life and I can't wait to get home to hug her and kiss those little cheeks exactly one million times! Filming these movies on location is such a special experience for which I'm so grateful, but there's no place like home."
Similarly, Chabert keeps her marriage to Julia's father, David Nedhar, out of the spotlight. She did not publicly discuss her wedding until months after the ceremony, telling People that Nedhar was not in the entertainment industry and that the couple wanted their relationship to be private.