Paedon Brown Says Father Kody Didn't See Meri's Alleged Behavior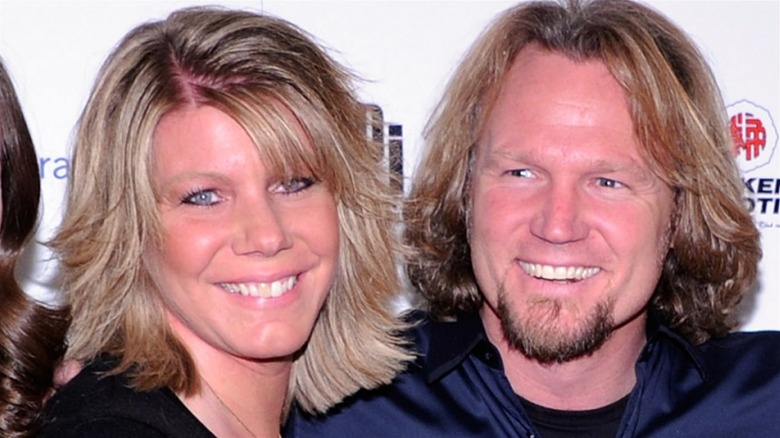 Ethan Miller/Getty Images
The drama keeps unfolding on the reality show "Sister Wives," even after the extended Brown family has pretty much collapsed. Polygamist Kody Brown and three of his four wives have broken up, leaving him with only Robyn Brown as his legal wife. Even though Christine, Janelle, and Meri Brown have all gone their separate ways and no longer consider themselves a joint family alongside Kody, the plot of TLC's "Sister Wives" continues to thicken.
If Kody is not calling his ex-wives out and comparing them to dogs, something else is surely happening. This time, rumors of Meri's alleged abusive behavior have been surfacing again. The patriarch legally married Meri, his first wife, in 1990. They legally divorced in 2014 so Kody could legally marry Robyn Brown instead and adopt Robyn's three children from a previous marriage. However, Meri and Kody continued to be in a so-called spiritual union. The pair ultimately called it quits at the end of 2022. They share one child together, making Meri the stepmother of the 17 other kids Kody has. Apparently, she wasn't a good one, as some of the Brown siblings have been claiming she was emotionally and physically abusive toward them when they were children, which Kody didn't see.
Several Brown siblings accused Meri of being abusive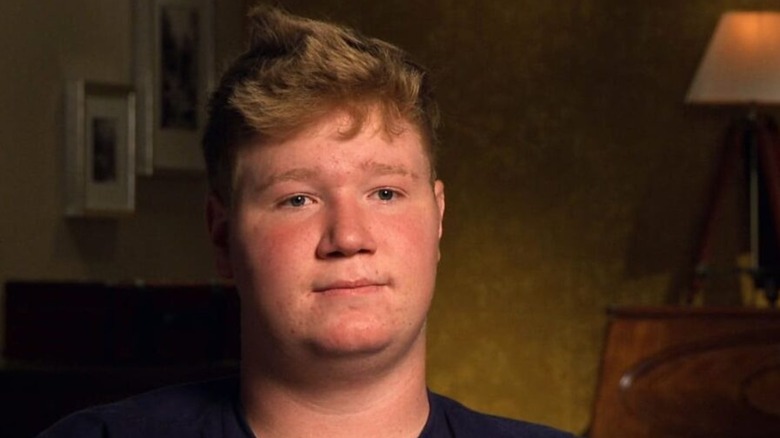 TLC
According to Paedon Brown, Kody and Christine Brown's son, Meri Brown wasn't the best stepmother. In a YouTube Live, Paedon accused his father's first wife (now ex-wife) of being abusive toward him and some of his other siblings. "Meri was not nice. Abrasive is not enough of a word to explain what Meri was to a few of us children specifically," he stated, as per People. Paedon added that Meri would pass the point of verbal abuse at times, hinting at possible physical mistreatment of her stepchildren. He didn't, however, go into any details and has left it at that since then.
Regardless, this isn't the first time one of the Brown kids has stepped up and pointed fingers at Meri. Maddie Brown, Kody and Janelle Brown's daughter, apparently called Meri "abusive" and a "monster" in a Twitter feud in 2019, Soap Dirt reported. While she didn't tag or directly mention Meri, she did say it was someone she lived with as a child. "There is nothing like dealing with an abusive human your whole life and finally having the freedom to not have anything to do with her," Maddie tweeted. Meri later didn't attend any of Maddie's two births, and the two stopped following each other on social media, as per The U.S. Sun.
Gwendlyn Brown, Paedon's biological sister, also confirmed that Meri was sometimes abusive to them as children. According to InTouch Weekly, Christine and Kody's daughter took to her Patreon to back her brother's claim by saying she saw Meri get physical with her sister, Mykelti Brown, once.
Robyn was the one to point it out to Kody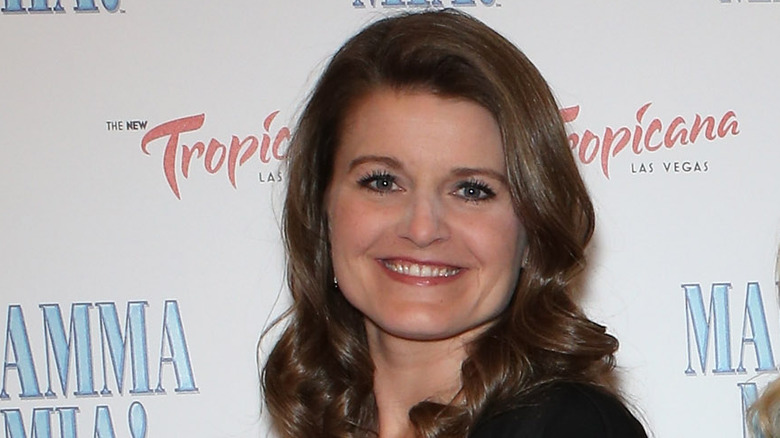 Gabe Ginsberg/Getty Images
While the Brown siblings point fingers at their stepmother Meri Brown, the patriarch of the family remains aloof. When asked if his dad, Kody Brown, knew anything about the alleged abuse, Paedon Brown said Kody wasn't aware of it until Robyn Brown came along. "Robyn probably saved several of our lives. Not definitely, but very maybe," Paedon shared, as per People.
He explained that Robyn was previously in an abusive marriage, which is why she was able to detect signs of abuse within the Brown family and ultimately point them out. "I will never hate Robyn because she opened several eyes, and because of that, I will never hate her," Paedon stated.
Despite not being aware of how Meri Brown was treating his children, Kody once implied Meri could be emotionally abusive in an episode of "Sister Wives." According to Business Insider, after making it clear he didn't want to continue their relationship, Kody added, "I don't believe that we can ever be functional. And I don't believe that I will ever be emotionally safe with [Meri]." Meri hasn't addressed the abuse rumors herself.