Kody Brown Once Compared Ex-Wives Janelle And Christine To Dogs (And Sister Wives Fans Were Livid)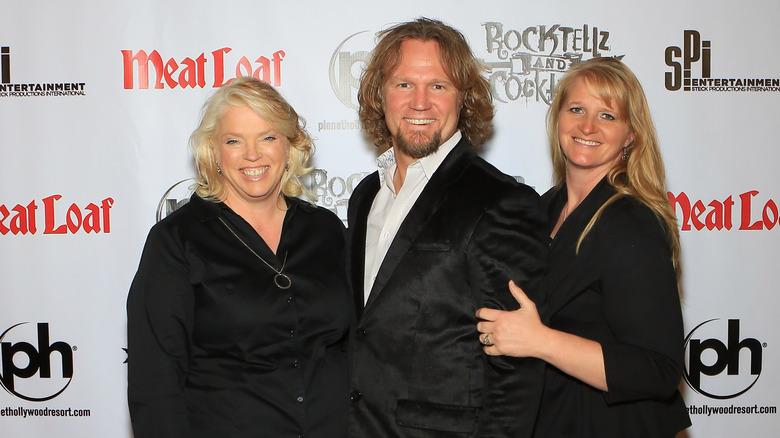 Gabe Ginsberg/Getty Images
Kody Brown, star of TLC's "Sister Wives," began the show with three wives, and viewers watched as he courted and married his fourth and final wife, Robyn, in the first season. The series documented how the family adjusted to welcoming another wife and more children into the mix.
Yet by the end of Season 17, only Robyn remained, as Christine, Janelle, and Meri had left Kody. Though viewers were privy to his increasingly erratic and hostile behavior as he down-spiraled as his wives left him, fans have recalled the ways Kody was condescending and hurtful over the years. One particular time was when he seemed to compared Janelle and Christine to panting dogs.
This isn't the first time Kody has angered fans. Viewers were furious when Kody forgot his son's birthday, and were upset by Kody's infamous meltdown when he said Christine's leaving him was like a "knife in the kidneys." The comment left a bad taste in viewers' mouths since his negligence once led to their daughter almost dying from kidney failure. Add the dog comparison to a long list of Kody's off-color remarks that have landed him in hot water. 
Kody says Janelle and Christine wanted him to pick them
Kody's commentary that appeared to compare his wives to dogs occurred during the Season 17 tell-all. Kody Brown seemed defensive as he talked to host Sukanya Krishnan and explained how he felt that Christine and Janelle both knew what they were getting into when they became sister wives (via YouTube).
"Christine asked to be in the family, Janelle asked to be in the family, and basically I said, 'If you want to be in the family, you have to understand that you need to run your will to mine. I'm going to be the head of the family; I've got two wives I have to take care of, I have a very big picture. Will you understand that, will you help me with it?'"
What came next is what infuriated fans. Kody began to pant as if he was a dog in imitation of Janelle and Christine, who he says agreed to his demands. "And they're like, 'yeah, pick me, pick me.' I mean, literally," said Kody, as he raised his hand in the air.
Fans did not respond well to Kody's comments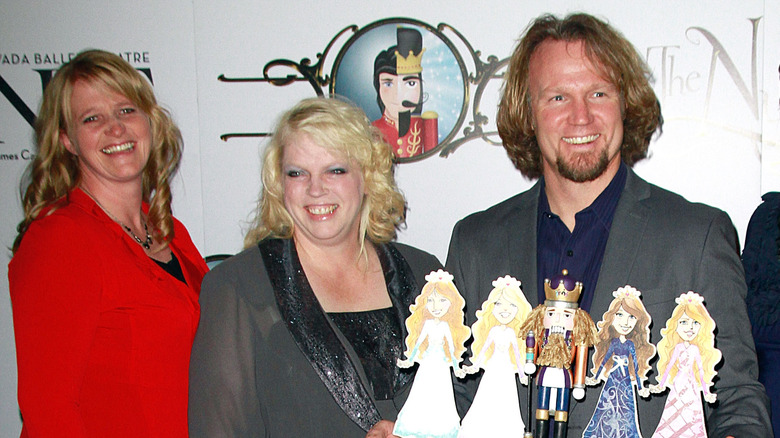 Marcel Thomas/Getty Images
Soon after the tell-all aired, fans tweeted about how watching Kody talk about his wives in the way he did angered them. "Just when you think Kody Brown couldn't be more despicable ... he compares the mothers of TWELVE of his children to dogs. DISGUSTING," a fan tweeted. "If I were one of those kids, I'd never speak to him again."
Another wrote, "I didn't think that Kody Brown could ever sink lower in my eyes (he's uttered some despicable things on the show recently) but I was wrong." The fan continued, "Comparing his wives to two panting dogs salivating after him made me GAG. What a scumbag. He has no modicum of honor in him."
One fan called out Kody not only for the dog comparison, but also for making his wives look desperate. The fan seemed to put Kody's assertion into perspective and questioned why he would be surprised that his wives left him, tweeting, "Kody just called Christine and Jenelle "pick mes" and compared them to dogs and yet he's not sure why he's down to one wife?"