Hallmark's Alison Sweeney Customizes Her Parenting Technique To Suit Her Kids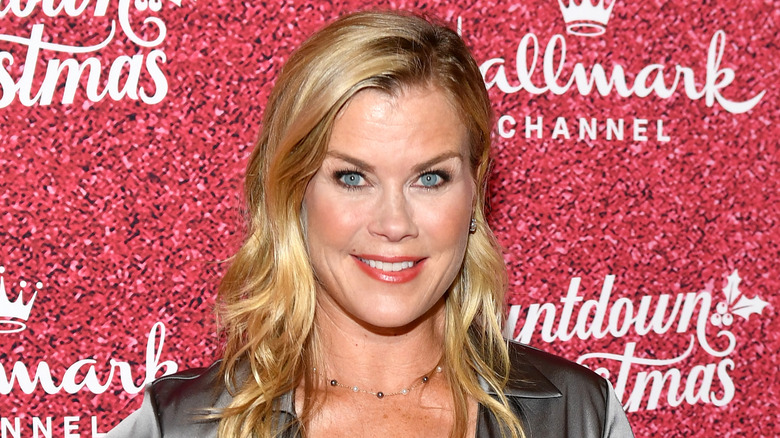 Noam Galai/Getty Images
Most fans may recognize Alison Sweeney from her decades-long stint as Sami Brady on the popular soap opera "Days of Our Lives." During Sami's run in Salem, she didn't always make the most responsible choices, especially when it came to parenting her children. However, in reality, Sweeney is a much more attentive mother to her children, Benjamin and Megan, whom she shares with her longtime husband David Sanov. In fact, Sweeney says she customizes her parenting and discipline techniques to cater to each specific child.
In 2014, Sweeney announced that she was leaving "Days of Our Lives," and cited a big reason for the decision was to spend more time with her family. "I love being a mom, and I love everything that we do. It's been fun to spend time with them at home even if it's just making dinner or helping them with their homework," she explained to Wide Open Country. "Sometimes we like to go away on the weekends or Megan and I ride our horses together," she added.
It seems that family comes first to Sweeney, who has opened up about her unique parenting style in the past, explaining how she handles raising both her daughter and son.
Why Alison Sweeney parents her two children differently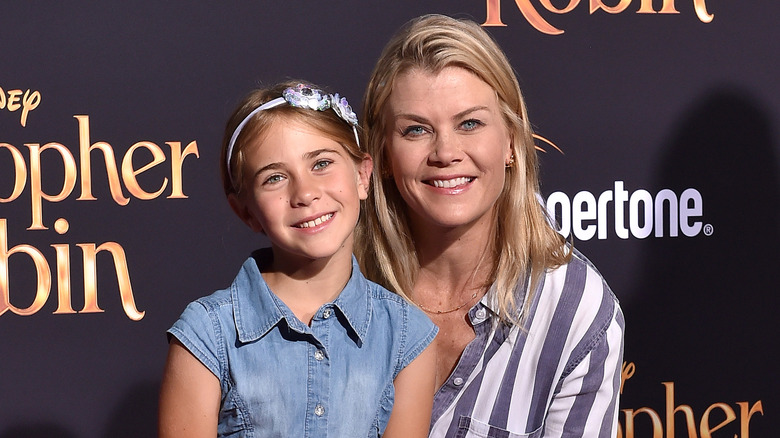 Axelle/bauer-griffin/Getty Images
During an interview with Yahoo!News, Alison Sweeney revealed that she tends to ignore all of the parenting advice she's been given in favor of listening to her own instincts about what her children need. "People love to have 'the best' way of parenting, but it really needs to be customized to the kid you're dealing with and their personality," she explained, adding that she has to treat her two children differently because of their opposite personalities. "My son is easygoing and sensitive, and he's very affected if you're disappointed in him — it breaks his heart. My daughter is a spitfire, and so we are stricter with her than we are with my son," Sweeney stated. "He doesn't need that, but with her, she'll walk all over you to the moon and back. My kids are different people, so they need different parenting."
Sweeney has been unafraid of opening up about her parenting views, previously telling Closer Weekly that what she loves most about being a mother is watching her children learn and grow. The "Days of Our Lives" alum says she enjoys seeing her kids thrive and being able to encourage them to pursue their passions and talents.
Meanwhile, Sweeney also says she and her husband are on the same page when it comes to parenting.
Alison Sweeney and her husband work as a parenting team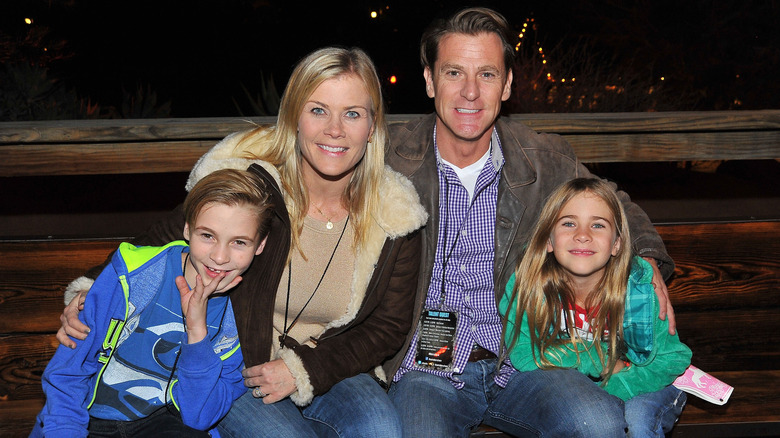 Jerod Harris/Getty Images
Alison Sweeney and her husband David Sanov have been married since 2000 and they've become true partners when it comes to their life and parenting their children. During an appearance on "The Ellen DeGeneres Show," Sweeney revealed that she and Sanov have a tradition where they evaluate their marriage and lives together on their wedding anniversary. This helps them stay on the same page on the big subjects, including parenting.
"My husband and I are a united front. If one of us makes a rule, the other always backs it up. We don't want them to think they can play us off each other," the Hallmark star told Good Housekeeping of the couple's parenting style. Meanwhile, Sweeney says that their household also includes lots of fun and laughs, as she and her kids love to dance and take funny videos of each other. "We have hilarious videos that'll be great blackmail footage when the kids are older," she joked.
It appears that Sweeney has found the sweet spot when it comes to parenting her children and understands that, for her kids, treating them as individuals with different needs has proven to be effective.